The fastest way to speed up your work. Boost productivity and consistency with snippets.
"This saves me so much time! I love how easy it is to use."
Share snippets with your teammates. Quick snippet import from other applications.
Text Blaze saves top users over 28 hours per month
(That's over $10,000 a year in savings because of productivity improvements)
1 Billion
Characters are typed per month using Text Blaze
11X
Avg. productivity increase when a snippet is used
⭐⭐⭐⭐⭐
Rating on the Chrome Webstore
Based on actual user results. Assumes a 200 characters per minute typing speed and a $30 value per hour saved. Top users are users who are in the top 10% of Text Blaze usage.
The most versatile way to speed up typing on Chrome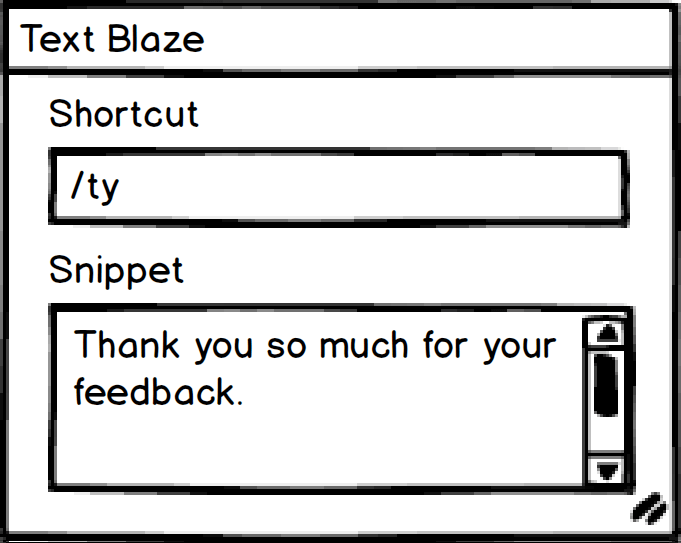 ➊
Save any "snippet" of text in Text Blaze as a template and give it a shortcut.
Use whatever feels natural for your shortcuts. You could try /ty for a thank you sentence.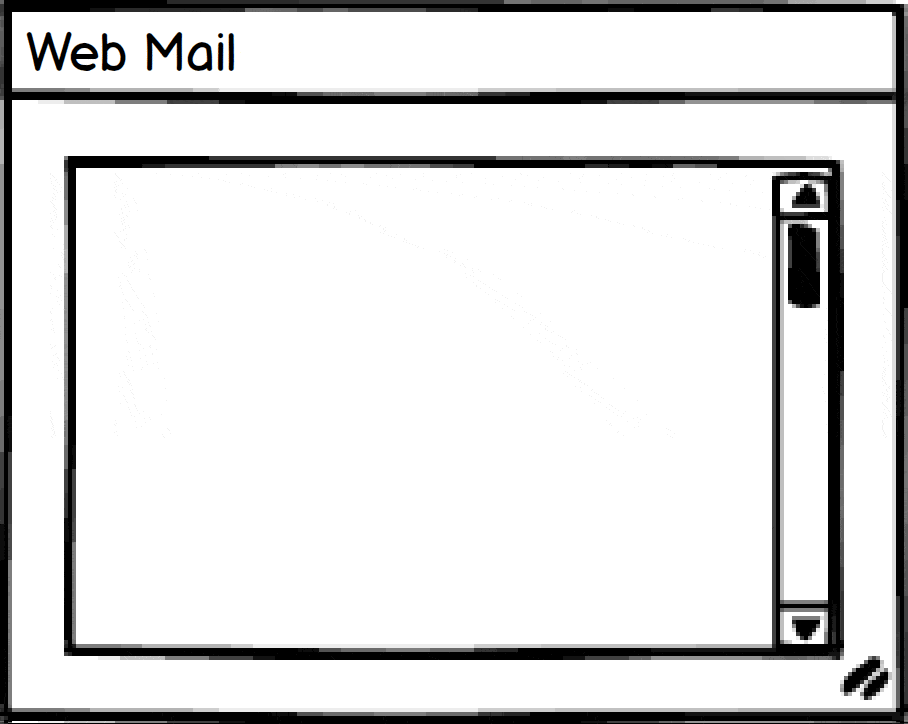 ➋
Type the shortcut and the snippet text will be substituted for it wherever you are in Chrome.
Text Blaze works on Gmail, Google Docs, LinkedIn, Salesforce and wherever else you may be.
➌
Take advantage of sharing and collaboration features and the most versatile dynamic templates in any app.
Dynamic Templates
Take advantage of Text Blaze's forms, dynamic formulas, and integrations with other sites to simplify your day with Text Blaze. Reduce the number of tools you juggle and blaze through your work.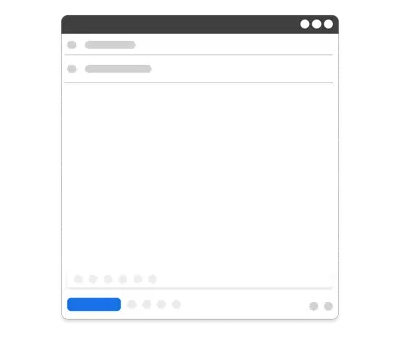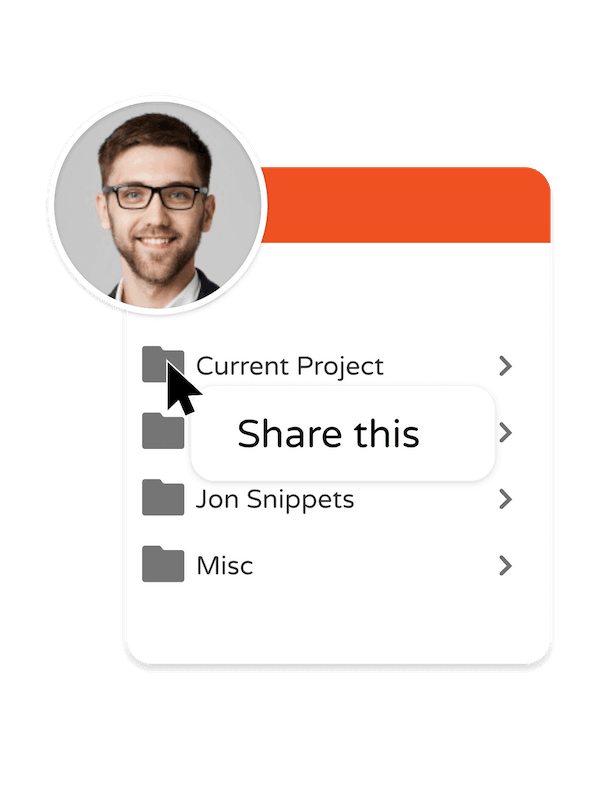 Sharing and Collaboration
Once you've created your snippets, share them with your colleagues. They'll immediately update with any improvements you make and you can even edit them together.
Text Blaze is great for individuals
Insert Snippets and Templates
Speed up your work and maximize your productivity by using templates and snippets. "Auto text", "text expander", "snippets", "macros", "canned responses" – whatever you call it, the Text Blaze Chrome Extension is the best way to do it.
Create Consistent Processes Anywhere
Use forms, dynamic formulas and integrations with other websites to define your team's repeatable processes using Text Blaze. You can even save form data and trigger follow up actions every time a snippet is used.
And it completely crushes it in teams
Collect and Share Your Most Effective Messages
If you work with a team, Text Blaze can be a central database of your most effective emails, chats and other messages. Just create a shared folder and you can continually improve it together.
Works Everywhere You Work
Gmail, Google Docs, Office 365, Salesforce, Blackboard, Epic or any other site. Wherever you are in Chrome, the Text Blaze Chrome Extension is there to help you. If you ever find a site where Text Blaze doesn't work, let us know and we'll get it fixed ASAP.
A Better Way to Keep your Messages Consistent
Using a shared snippet folder, your team will always be hitting the exactly right notes in your messaging. Everyone's snippets are updated automatically when changes are made, so everyone is always on the same page.
"Text Blaze is an excellent product, outstanding implementation, and A+ Customer Service!"
Trusted and loved by users at