How it Works
➊
Stop writing the same thing over and over again.
Whether it is a few words (like "Text Blaze"), or sentences or even full email messages.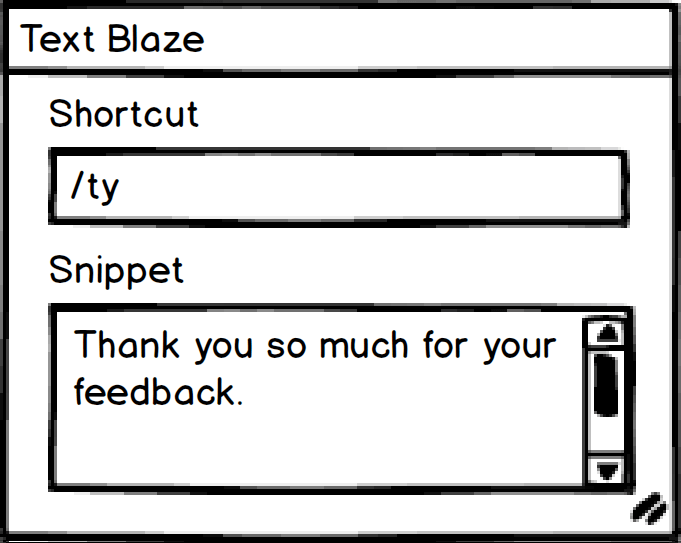 ➋
Save any "snippet" of text in Text Blaze and give it a shortcut.
Use whatever feels natural for your shortcuts. You could try /ty for a thank you sentence.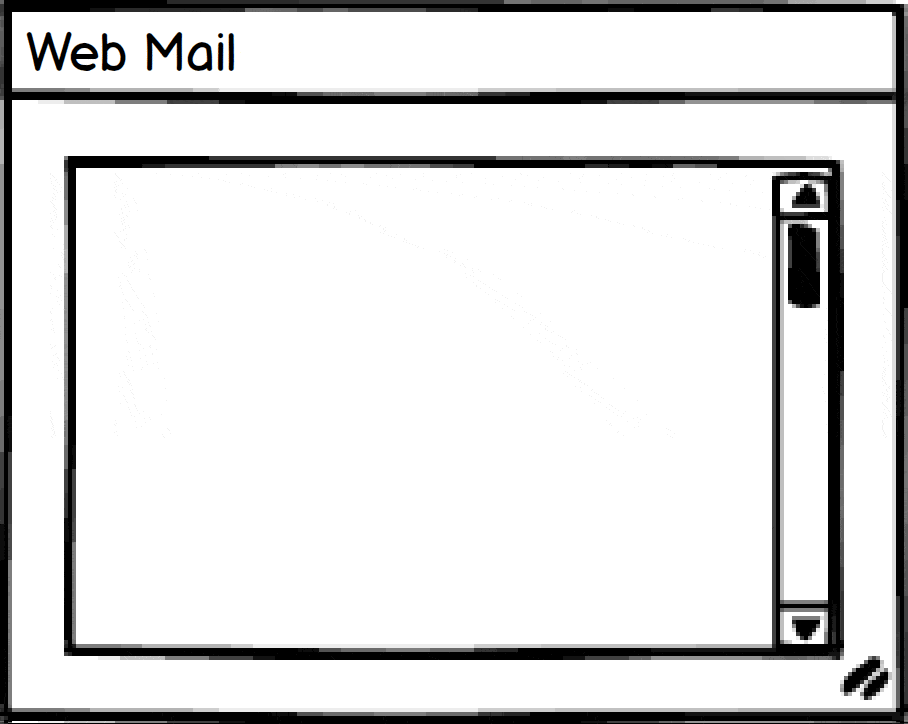 ➌
Type the shortcut and the snippet will be inserted wherever you are on the web.
Congratulations on being a productivity Superhero!
And add a little more of that Text Blaze magic ✨
Sharing and Collaboration


Once you've created your snippets, share them with your colleagues. They'll immediately update with any improvements you make and you can even edit them together. You'll become their superhero too!

Powerful Customization


Take advantage of Text Blaze forms, dynamic equations, and integrations with other sites to simplify your day with Text Blaze. Reduce the number of tools you juggle and blaze through your work.
Text Blaze is great for individuals
Insert Snippets and Templates
Capture your best words, phrases and templates and easily use them over and over. Make your snippets dynamic by including values like the current date or time or your clipboard.
Works Everywhere You Work
Gmail, Google Docs, Office 365, Salesforce, Blackboard, Epic or any other site. Wherever you are on the web, Text Blaze is there to help you. If you ever find a site where Text Blaze doesn't work, let us know and we'll get it fixed ASAP.
And it completely crushes it in teams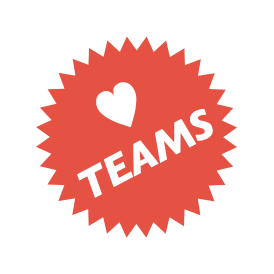 Collect and Share Your Most Effective Messages
If you work with a team, Text Blaze can be a central database of your most effective emails, chats and other messages. Just create a shared group and you can continually improve it together.
Create Repeatable Processes Anywhere
Use forms, dynamic equations and integrations with other websites to define your team's processes using Text Blaze. You can even save form data and trigger follow up actions every time a snippet is used.
The Same Message Across Your Team
Using a shared snippet group, your team will always be hitting the exactly right notes in your messaging. Everyone's snippets are updated automatically when changes are made, so everyone is always on the same page.
Pricing
Free
Up to 3 Groups
Up to 10 Snippets per Group
Up to 2,500 Characters in a Snippet
Snippet Sharing and Collaboration
Trial Forms Support
–
–
-
$

299
per month (billed annually)
Up to 20 Groups
Up to 100 Snippets per Group
Up to 25,000 Characters in a Snippet
Snippet Sharing and Collaboration
Full Forms Support
Images in Snippets
-
-
$

699
per user/month (billed annually)
Best for Teams
Up to 40 Groups
Up to 200 Snippets per Group
Up to 50,000 Characters in a Snippet
Snippet Sharing and Collaboration
Full Forms Support
Images in Snippets
Managed Multi-User Billing
Create Teams with Shared Groups