The 14 Best Apps for Lawyers You Need in 2022
The best productivity tools and apps for lawyers save time, money, and sanity. Lawyers also need to prioritize the tools that best support their privacy needs, secure their confidential information, and thoroughly track time spent on each client. Thankfully, there's no shortage of options for desktop and mobile that can streamline the day in the life of a lawyer.
Here, we'll explore the best apps for lawyers and legal professionals, so you can make the day-to-day more manageable.
14 Best Apps for Lawyers in 2022
Remote working has further proven the power of technology and fundamentally changed how everyone approaches "office life," lawyers included. Therefore, the best apps for lawyers focus on real-time, cloud-based updates that seamlessly transition from office to a home office, without sacrificing essential tools that help make the most out of every hour (or every 6 minutes, depending on how you bill). These 14 options can help you save time and get more done.
Feedly
Feedly allows you to streamline the content you take in across the web and on social media so that you don't have to read every bit that comes across your news feed. This content organization helps make legal research more manageable while providing tools to share what you found with other interested parties easily.
Main benefits:
Creates a curated news feed for your practice
Makes it easier to share with the team, keeping everyone on the same page
Filters out unnecessary information, saving time
Price: Plans start at $6 per month, and there is an option for a free 30-day trial.
Clio
A law practice management software, Clio is cloud-based and allows you to practice remotely on their mobile device. The app has features for daily work, such as time-tracking, document management, billing, viewing client information, and more while integrating with several other third-party applications. With these capabilities, it can save lawyers time on tasks and has essential information readily available. And the app takes measures to protect client data, so the client experience is always held above all else.
Main benefits:
Designed specifically for lawyers and incorporates features built for
Legal practice management
Organizes important information in one place to potentially save time Integration with other apps
Price: Trial plans are available on both iOS and Android for free. Plans start at $49 per user per month.
Onenote
Microsoft's digital notebook is a great notes organization tool for lawyers working with Microsoft Office. The note-taking software lets you separate text into sections and pages, simplifying review and making it easier to find what you're looking for. In addition, you can highlight and annotate within the app, save and share notes, as well as incorporate other media like video and audio.
Main benefits:
Improves the note-taking process
Organize notes for various cases
Allows for addition of mixed media
Price: Free to download and use, but premium features require a Microsoft 365 subscription.
Evernote
Evernote secures notes and recordings in a variety of formats. Through Evernote, you can store all relevant information in one place, from media files to points of contact. In addition, you can use the program's app and desktop versions and expect a seamless transition from one to the other.
Main benefits:
Important information and notes all in one place
Access to the camera to document and store information on the fly
Work from your phone
Price: Get started for free, and then if you wish, upgrade for advanced features ($9.95/month)
Text Blaze
An app that eliminates repetitive typing and mistakes is ideal for a busy lawyer on the go whose main focus is accuracy while keeping an eye on the clock. Text Blaze's easy-to-use templates offer endless customization options and powerful automation.
The dynamic templates save you time on tedious tasks that eat up valuable time for routine emails. You can also save snippets of commonly used text for boilerplate content across a host of communications.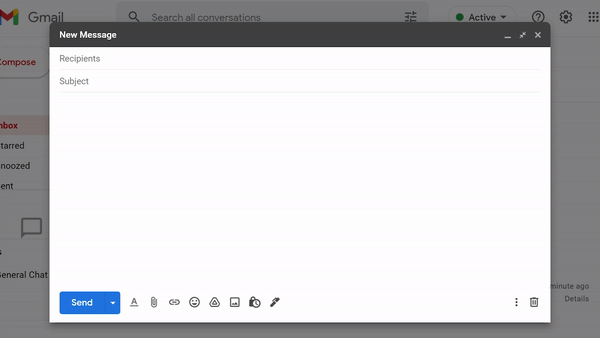 Main benefits:
Cuts down on time spent crafting routine communication
Saves important text for future use as templates
Eliminates redundant typing and mistakes
Price: Text Blaze is free. Click here to get started!
OneDrive
Another Microsoft tool, OneDrive, offers personal and collaborative cloud storage. Save all photos and files to access from any device at any time. Collaborate on live documents in real-time. And if you lose your device, you won't lose your files: They're all uploaded to the cloud. For all its advantages, though, OneDrive is best for lawyers who already use Microsoft products.
Main benefits:
Integrates with Microsoft Office suite
Keep files secure on the cloud
Access and collaborate on live documents
Price: Use for free or with a subscription to Microsoft 365.
Penultimate
Connected to Evernote, Penultimate is a digital handwriting app that lets you take notes by hand electronically. Saving your handwritten thoughts digitally works well for lawyers who prefer writing to typing. And with its connection to Evernote, you'll be able to process the notes so that you can search for them in the app. Importantly, Penultimate only works on iPads.
Main benefits:
Allows for organized handwritten notes
Makes the text searchable
It syncs with Evernote
Price: Free to download; in-app purchases may be required
Google Drive
Who hasn't heard of Google Drive? This ubiquitous cloud storage and documentation platform connects with programs like Google Docs and Google Sheets that simplify collaboration and communication. Take your work on the go with companion apps that allow you to access, share, and edit your files. Intelligent search makes it easy to scour through lots of text. And in combination with tools like Text Blaze, you can cut down the time spent churning out form memos and letters in Google Docs.
Main benefits:
Integrates with Google Docs
Accessible for iOS and Android users
Can hide sensitive information
Price: Google Drive is free.
Dropbox
Upload your documents and sync them directly to the cloud. Files up to 2TB can be uploaded to Dropbox's desktop and mobile apps – that's plenty of space for a lawyer who typically works with smaller-sized files. The platform is also known for its security, thanks to the 256-bit AES encryption. You also have total control over who sees which files, so wandering eyes don't read sensitive information.
Main benefits:
Upload and share large files
Precise permissions
Cloud storage can be accessed anywhere
Price: The basic plan for Dropbox is free.
Fastcase
Fastcase is the largest free mobile law library. This suite of apps includes the main Fastcase legal research tool, along with companion apps that offer legal news, dockets, analytics, and much more. These tools partner with more than 80 bar associations to provide you with easy access to key information you need to prepare cases. The software suite, which offers a mobile app in addition to desktop tools,
Main benefits:
Access to a massive law library from your phone
Makes legal research easier
Save files for future use
Price: Fastcase offers a free 7-day trial, followed by paid premium subscription options starting at $65/month.
Slack
Whether working remotely or within the same office, Slack managers inter-department chat for busy offices. The app seamlessly moves from desktop to phone and back again, so everyone is up to date in real-time without missing a single message. With key integrations with major platforms like Google Drive and Zoom, Slack simplifies organization in ways that few other communication tools can.
Main benefits:
Share files, messages, .gifs, and more with team members
Shared data is encrypted
Seamless integration with other important office productivity tools
Price: Slack offers a free option and business plans that begin at $6.67 per user per month.
GoodReader
As a lawyer, document management is key, and GoodReader's ability to help streamline review processes enables increased efficiency, productivity, and organization. This PDF reader allows you to add notes, highlight, and underline text, the perfect tool for attorneys marking up documents. This tool syncs directly with Dropbox, so all notes are stored to the cloud and saved as you go along.
Main benefits:
Edit and annotate .pdf files
Securely save files in Dropbox
Save your notes to the cloud
Price: GoodReader costs $5.99 to download from the App Store.
Zoom
Who hasn't heard of Zoom? This video communication app, well, zoomed to stardom at the beginning of the COVID-19 global pandemic as millions shifted to remote work en masse. So if you had to attend court or tend to other legal matters during the pandemic, you may have done so thanks to this tool. And even though its use inspired many funny incidents in the legal world, its wide-scale adoption is how important matters got done during the widespread lockdowns.
Zoom offers robust benefits in features and security that can help attorneys, including hosting large meeting sizes, presentations, webinar-style formats, and more. Known for good technical support, even lawyers who may not be as tech-savvy can get the hang of this platform. Some unique security features, such as disabling participant name changes, can help attorneys verify that they're interacting with the correct party. And with both desktop, web, and mobile applications, Zoom can be accessed from anywhere in the world with an internet connection.
Main benefits:
Widely used by many in the legal profession
Enhanced security features can help with sensitive legal matters
Can be accessed from mobile devices or a computer
Price: Zoom offers free versions with limited features. Paid accounts start at $14.95 per month.
iAnnotate
This app lets you review and annotate documents and files of all kinds, including images, .pdf files, and Microsoft Office documents. Through the platform, you can sign agreements, take notes, and highlight important passages that need to be reviewed further. The iAnnotate app syncs with Dropbox and Google Drive, vastly improving the document management experience. Plus, digital annotating cuts down on paper waste while ensuring your documents are kept under lock and key.
Main benefits:
Paperless annotation system
Connects with Dropbox and Google Drive for added security and organization
Lets you mark up a variety of files
Price: iAnnotate costs $9.99 on the App Store.
The Best Tools for Lawyers Save Time and Money
Lots of conversations, hundreds of agreements, tons of files – as a lawyer, you know how challenging it can be for your staff to streamline it all. But, when the stakes are high and the mistakes costly, you need the right tools to help keep it all organized, accurate, and easily accessible when needed.
Apps like Text Blaze can help shave hours off time spent preparing repeat documents and emails, as these tools replace your most commonly used phrases and instructions with shortcuts that display your editable text in an instant. See what this free browser extension can do for you – download the app and get started in just a few easy steps.