6 Powerful aText Alternatives to Supercharge Your Typing
Text expanders are truly helpful tools that can save you a lot of time and help you be more efficient with your work. However, there are a lot of text expanders out there, and it can be difficult to know which one is best for you.
aText is one option, which helps you save time by replacing abbreviations with frequently used phrases.
If you're looking for alternatives to aText We got you covered. In this article, we'll share 6 powerful alternatives to aText and the pros and cons of each.
Alternatives to aText:
Text Blaze
Text Blaze is a text expander that helps you supercharge your productivity and work efficiently through the use of keyboard shortcuts to insert templates anywhere on the internet. Yes, we did put Text Blaze first on this list, but that's because we're confident about how it saves our users hours of their time every week! Check out our community forum to see for yourself.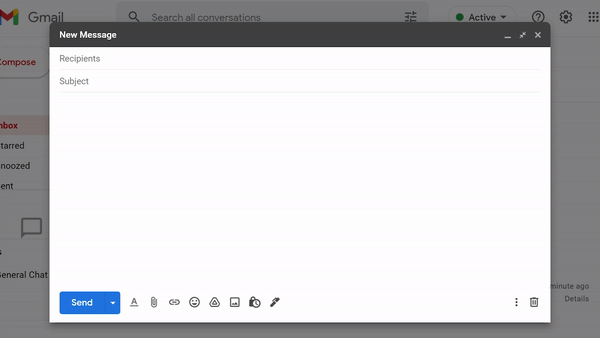 Pros
Text Blaze is free. You don't need a paid subscription to get value from it.
Our intelligent keyboard shortcuts allow you to automate your writing process to maximize your time.
You can customize your templates by using form fields and formulas.
You can collaborate with team members through shared folders to keep messaging consistent.
Cons
Only available on the Chrome Web Store and on the Microsoft Store.
Text Expander
Text Expander is another productivity tool that can be used by individuals or teams to save time.
Pros
There are plans for teams and businesses.
30-day free trial for teams account.
Offers different plans for different-sized teams.
Cons You can opt for a free trial, but a paid plan is required to use Text Expander beyond that point.
FastKeys
FastKeys is an automation software for Windows that offers many features to automate your workflow.
Pros
Has an enterprise option for large teams.
The "Auto Complete with learning" feature helps the computer learn what you do and complete things for you.
The clipboard manager function helps you keep track of everything you've copied.
A Lifetime license is offered instead of subscriptions.
Cons Because there aren't subscription options, the lifetime license is a little more pricey than other text expanders. Only compatible with Windows devices.
Espanso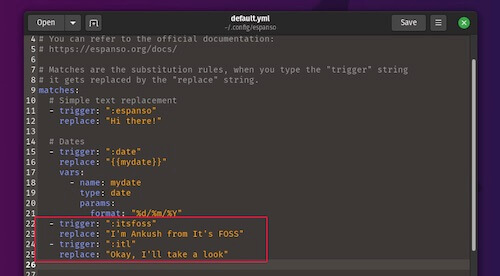 Espanso is an open-source text expander that you can use to reduce repetitive typing tasks.
Pros
Free to use and download.
Open-sourced and hosted on GitHub.
Works for Windows, macOS, and Linux.
Has advanced features for coding.
Offers packages for emojis, so that you can quickly insert emojis into your writing.
Cons If you have an issue, you have to open an request on GitHub, which make take a while to resolve and may be confusing for you if you are unfamiliar with Github.
PhraseExpress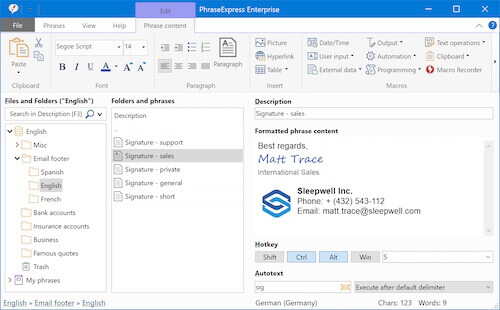 PhraseExpress is an autotext software that focuses on templates that help you manage frequently used pieces of text.
Pros
Available for Windows, macOS, and iPhone/iPad.
The cloud synchronization feature lets you share phrases online.
Offers multi-language phrases.
The document generator helps you create templates for any scenario.
Licenses instead of subscriptions.
Cons There are many features only available for paid licenses.
Beeftext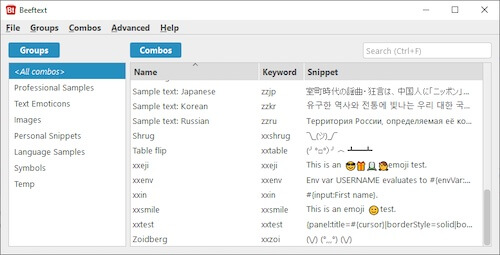 Beeftext is an open-source text expander for Windows that helps you perform combos in any application.
Pros
Open-sourced and hosted on GitHub.
Free to use and download.
Helps make writing more efficient through combos.
Cons
It is still in the early phases of development, so there may be bugs or issues.
Limited uses and no advanced features yet.
Conclusion
There are MANY text expanders out there. It can be difficult to decide which one is best for you. We hope this article provided you with some insight to answer that question.
If you aren't sure after reading this article, give Text Blaze a try. You can create an account for free and get value out of Text Blaze without needing a subscription. We truly believe that Text Blaze can help you unleash your productivity!
Hi there! You made it all the way down to the bottom of this article. Take a few seconds to share it.
Want to turbo charge your work with templates and snippets? Text Blaze is the fastest way to do that.