3 Anki Flashcards Alternatives to Create Online Flashcards Anywhere Online
As our lives get busier, the ability to learn and remember vital information quickly is more crucial than ever.
From language learning to medical education, efficient study methods can make a significant difference.
One tool that has revolutionized learning in recent years is flashcards. And not just the old school paper flashcards - today, we have digital versions. Digital flashcards can be designed, personalized, and utilized in ways that paper flashcards simply can't match.
The digital flashcard world's reigning champ for a long time now has been Anki. However, Anki might not be the online flashcards tool that best suits your needs.
In this article, we'll cover the top 3 Anki flashcards alternatives to help you create online flashcards from anywhere online.
What is Anki?
Anki is a popular flashcard app that uses spaced repetition, a technique that maximizes memorization by displaying cards at intervals calculated to optimize the learner's memory retention.
Anki's open-source software allows users to create their own flashcards and share decks with other users, making it a valuable resource for many students worldwide.
However, as handy as Anki might be, it's not the only flashcard maker available. With some users needing a more user-friendly and convenient option, it's worth considering other alternatives.
Top 3 Anki Alternatives
1. Text Blaze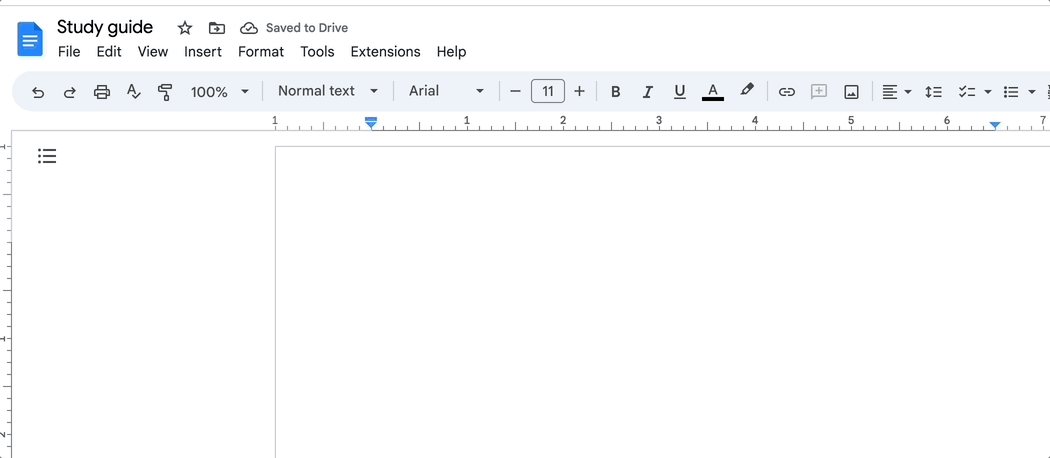 If you are looking for an online flashcards generator that can help you create flashcards quickly, look no further than Text Blaze.
Text Blaze helps you create flashcards with keyboard shortcuts, which pull from a spreadsheet of your custom terms and definitions.
With Text Blaze, you can:
Create flashcards in seconds using keyboard shortcuts.
Randomly pull terms + definitions to maximize memory retention.
Update the status of a term to "memorized" so you can focus on terms you still need to work on.
Create flashcards and study them from anywhere online.
Give our template below a try to start making flashcards and studying in minutes.
Note: To use this template, all you have to do is update the terms and definitions to fit whatever you want to study. This example is for medical flashcards, but the template works for anything you want to study.
Want to save hours of repetitive typing for free?
Join thousands of teams who are using Text Blaze templates.
2. Brainscape
Brainscape is another notable Anki alternative that can be used to create flashcards online.
What sets Brainscape apart is its Confidence-Based Repetition (CBR) system. In this method, learners rate their confidence in their knowledge of a topic on a scale of 1-5 after viewing a flashcard.
Brainscape's algorithm then uses these ratings to determine the optimal time to show the card again. This feature adds an extra level of personalization to your studying.
3. Memrise
Memrise takes a unique approach to digital learning. While it does include traditional flashcards, Memrise focuses on immersing the learner in the subject matter.
This is particularly effective for language learning, where Memrise presents words and phrases in the context of real-world conversations. Memrise's interface is modern and interactive, adding a gamified layer to your study.
This app is a great alternative for those looking for a more engaging and experiential learning environment.
Conclusion
While Anki has been the long-standing favorite in the digital flashcard space, it's clear that there are other worthy contenders.
Ultimately, the best choice depends on your learning preferences and what features are most important to you.
Give Text Blaze a try if you're looking for a way to create and use flashcards from anywhere online blazingly fast.
Hi there! You made it all the way down to the bottom of this article. Take a few seconds to share it.
Want to turbo charge your work with templates and snippets? Text Blaze is the fastest way to do that.