How to Use Hotkeys to 10x Your Typing & Productivity
Typing the same phrases or shortcuts again and again can be tedious, can't it? Imagine if there were a way to simplify all those repetitive keystrokes.
That's what hotkeys are all about!
Hotkeys are keyboard shortcuts that you use to quickly insert text, save time, and eliminate repetitive typing.
Hotkeys can truly revolutionize your typing experience, making it faster and more efficient.
This article will dive into what auto hotkeys are, why they're so essential in boosting your productivity, and provide steps you can use to start using them today.
What Are Hotkeys?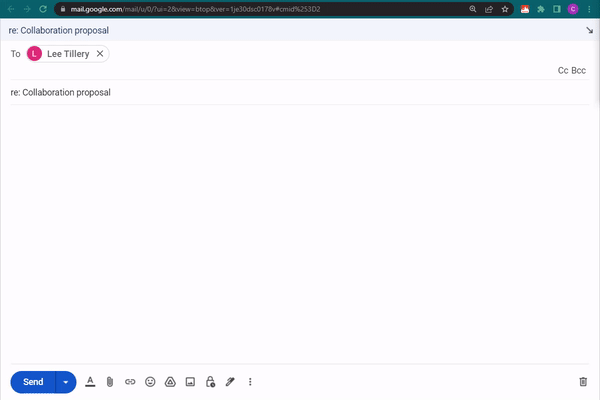 Hotkeys aren't limited to any specific software; they're a broader concept that allows automation of repetitive keyboard tasks. Here's what they include:
Keyboard Shortcuts: Customized keys or key combinations that perform a specific action.

Text Expansion: Typing a short abbreviation that expands into a full phrase or sentence.

Automation Tools: Various software and tools that help in setting up these shortcuts and expansions.
How Do Hotkeys Help?
How can something as simple as keyboard shortcuts really make a difference? Let's take a look:
Save Time
Using hotkeys can help you save time and get more done. For example, if you have a hotkey for your email signature, you can simply press the keys instead of typing it out for each email, which saves you time.
Reduce Errors
Using hotkeys helps you reduce errors, as your hotkeys will insert text that is accurate and typo-free.
Once you set up your hotkeys, you'll be good to go and be able to reduce errors and mistakes!
Streamline Workflows
Finally, using auto hotkeys can help you streamline & enhance your workflows. Hotkeys allow you to focus on the more significant parts of your tasks, knowing that the small stuff is handled.
How to Use Hotkeys (Steps)
Ready to take control of your keyboard? Here's how you can set up hotkeys to save time:
Choose the Right Tool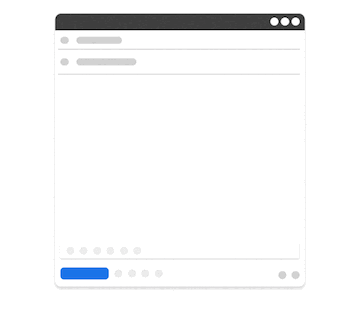 Find a software or built-in system settings that allow you to create hotkeys.
If you are looking for a tool to help you set up hotkeys, give Text Blaze a try. Text Blaze is a tool that allows you to create smart text templates and insert them anywhere you work using keyboard shortcuts.
Whether you want to set up hotkeys for basic phrases, email responses, or common messages, Text Blaze can help you do it faster.
The best part? It's 100% free! You can get value out of Text Blaze without ever paying for a subscription!
Set Up Your Shortcuts
Create shortcuts for common phrases, sentences, or actions you use frequently.
Here's a list of common things that people often use auto hotkeys to automate:
Email Signatures: Automatically insert a full signature, including name, title, and contact information, at the end of emails.
Common Phrases in Customer Support: Expand abbreviations into full responses for frequently asked questions or common support messages.
Addresses: Type a short code to insert your full mailing address.
Date and Time Stamps: Automatically insert the current date and time into documents, emails, or forms.
Formal Greetings and Closings: Quickly add standard greetings like "Dear [Name]," or closings like "Sincerely" or "Best Regards."
Medical and Legal Terminology: Professionals in these fields can create abbreviations for long or complex terms that they use regularly.
Standardized Responses: Insert standardized comments or feedback that are used repeatedly, such as in grading or performance reviews.
URLs: Quickly insert long or complicated web addresses.
Templates for Invoices or Receipts: Expand a short abbreviation into a standardized template and then fill in the specific details.
Social Media Hashtags: If you often use the same group of hashtags, you can create an abbreviation to insert them all at once.
Educational Feedback: Teachers can create standardized feedback for common errors or praise for good work.
Disclaimers and Legal Text: Quickly insert standard legal language into contracts, agreements, or other documents.
Test Them Out
Once you have the hotkeys set, give them a try! Test them out and make sure your hotkeys work as intended.
Keep Tweaking
Your needs may change, and that's okay! Keep adjusting your hotkeys as needed.
The great thing about text expansion tools, such as Text Blaze, is that you can customize your templates in real-time.
Conclusion
Hotkeys aren't a futuristic concept or a tech guru's exclusive tool; they're for everyone who wants to save time and boost efficiency.
By setting up customized shortcuts and text expansions, you're investing in a smoother and faster typing experience. So why not give it a try? You might just find it's the productivity boost you've been looking for!
Use Text Blaze to save time and create hotkeys to eliminate repetitive typing.