We asked 10 CEOs for Productivity Tips, Here's What We Learned
Productivity is a key factor in the success of a business. CEOs have no option but become masters of productivity and time management.
As your company grows and adds more employees and departments, CEOs find it difficult to be productive. More employees = more meetings. It's an unfortunate truth, and most people don't love spending hours and hours in meetings every week.
A study from the Harvard Business Review polled 27 CEOs and showed that 72% of their total work time was spent in meetings.
If you are a CEO, you probably spend a major chunk of your time in meetings too. If you want to get things done, the rest of your time needs to be managed with military-like precision.
That's why we asked 10 CEOs for their top productivity tips. In this article, we'll show you what we learned and how you can use the information to boost your own productivity.
Productivity Tips
Utilize the Pomodoro Technique
Using the Pomodoro Technique can have a huge impact on your productivity. Taking breaks to avoid burnout is important, whether you're an intern or the founder of the company.
Working in small sessions and taking breaks helps you get more done and maintain a healthy work schedule.
If you want to learn how to use the Pomodoro Technique and find the right timer to suit your needs, check out our Best Pomodoro Timers article!
Want to save hours of repetitive typing for free?
Join over 150,000 others who are boosting their productivity
Create To-Do Lists and Daily Schedules
Trey Ferro, CEO of Spot Pet Insurance
"Rather than trying to do too much at once and letting everything become jumbled, track your workflow to make it a reality."
It may sound simple, but creating a to-do list and daily schedule can help you significantly improve your organization and productivity.
"At the end of each workday, make a list of the next day's projects and think realistically about how many you can get done in a workday. Then, schedule them throughout your day, and don't begin one until you've completed the last," says Ferro.
Use Time-Blocking Effectively
Jeff Mains, CEO of Champion Leadership Group LLC
"If I want to achieve anything involving significant thought, I must allocate at least an hour, preferably two to three, chunks of uninterrupted free time on my schedule."
Time-blocking is a strategy where you essentially break your day into sections. Each section serves a different purpose. For example, you can have sections for "Daily Work," "Large Project 1," "Large Project 2," and "Eat Lunch + Take a Walk."
Essentially, the purpose is to break up your day into sections so that you can follow your schedule, get things done, not overwork yourself, have free time, and still have a productive day.
Whether you prefer 5-10 sections or just a few, 2-3 hour chunks or 30-minute chunks, it's up to you and how you prefer to work. Do what is best for you!
Separate and Do Tasks By "Category"
Bethany Bilbrey, CEO and Founder, Mennd
"For tasks that need a lot of energy and mental alertness, do those at times of day when you have fiery energy. Don't waste that drive on uncomplicated things."
Break down your work into categories. Things that can be done easily, things that take some time, and things that will take a long time to complete. You can set specific time measurements if you like.
A good strategy is to do the more difficult work when you have the most energy, so either in the morning or directly after a break.
Everyone knows the phrase "eat the frog." If you get the most challenging task over with first, the rest will seem easy, and you will be able to get it all done with ease.
Create a Productive Work Environment
Karim Hachem, VP of eCommerce at Sunshine 79
"Have a relaxation area. This may not seem directly tied to productivity, but environment is a major factor in increasing productivity."
The first aspect of creating a productive work environment is to reduce distractions in the area where people work. Make sure you have your phone on silent, get a comfortable chair, turn on some low-concentration music, and get to work.
The next thing to do is have a dedicated relaxation area. If you think about it, most companies have a lunch or break area. That's because having an area where you specifically don't do work is important.
Having a space where you can go to cool down, refresh, and gather your thoughts can work wonders for your company's productivity. Sometimes, you just need to step away before you can get back to working productively.
Want to save hours of repetitive typing for free?
Join over 150,000 others who are boosting their productivity
Become a Master of Time Management
Mario Medina, CEO of drvn
"Keep meetings short, with a specific goal or to-do list in mind. It keeps everyone engaged and focused."
Managing time is a crucial aspect of productivity. You can't be productive if you don't manage your time well.
To manage your time, keep your calendar up to date, track the time you spend working on tasks, and keep meetings to the point.
To make sure your meetings are productive, head into the meeting with a specific talking point or goal. This makes the meeting much more productive and leaves everyone feeling like they accomplished something once it's over.
"Secondly, share your calendar with your staff - that way everyone can see your availability and can plan themselves accordingly. And if they can see that you're managing your time well, and what you're prioritizing, they'll be encouraged to do the same," says Medina.
Avoid Multitasking
Yanis Mellata, CEO of Kosy Office
"Every time you multitask, the brain takes a break and restarts from the beginning, not where you left off."
Simply put, multitasking is just not a good idea.
It divides your attention into multiple places, leaving you focused on nothing specific, which decreases the overall quality of your work.
Instead, focus on one task at a time. Reduce distractions, commit to focusing on the task, and take a break when you are done. Your brain (and your work) will thank you!
Get Quality Sleep
James Crawford, Co-founder of Deal Drop
"The benefits of getting enough sleep include improved memory, creativity, invention, concentration, and focus, all of which are essential for managing a successful business."
You can't expect to be productive at work if you don't get enough sleep at night. A lack of sleep causes you to produce lower quality work, get less done, and not be able to focus.
Another good strategy is to practice meditation at points during the day to help calm your brain down and refocus.
Alternatively, if you find yourself getting tired, going for a walk and stretching can help wake your brain up and say "I'm ready to get back to work!"
Don't Be Afraid to Delegate
Martin Lassen, Founder & CEO of GrammarHow
"Delegate (like a boss): You'll find that you are far more productive when you appreciate what you are doing."
One characteristic of great team members is knowing what they are good at and what they are bad at.
If you know your strengths and weaknesses, you can effectively delegate tasks to others who are better than you at certain things. This can not only help boost productivity, but it can show that you trust your fellow employees as well.
Automate Low-Value Work
Ashish Nangla, CEO at OpenBots. Inc.
"Start with the low-hanging fruit and automate those tedious tasks that are consuming your team's valuable time that can be better invested in revenue-generating tasks."
Automating low-value work can be very beneficial for you. It can allow you to focus on more important work while still getting the basic stuff done.
Check out this article to learn morea about How to Automate Your Work.
Limit Your Email Use Throughout the Day
Tomek Młodzki, CEO at PhotoAiD
"I know, it sounds counterintuitive, but here's the thing: if you're constantly checking your email, you're always reacting to other people's priorities instead of setting your own."
If you're really interested in saving time and boosting your productivity, check out free email templates that you can use in Common Work Emails today!
Email can be important, but it can also be one of the biggest time-wasters and productivity-killers.
Reducing the time you spend with your email can allow you to spend your time on more important tasks, and boost your overall productivity greatly.
"By checking your email less often, you can take back control of your time and use it more effectively. Of course, this doesn't mean you should never check your email; just try to set aside specific times for checking and responding instead of letting it dominate your day, and you'll be surprised how much more productivity you can achieve when you're in charge of your own time," says Młodzki.
If you're looking for ways to reduce the amount of time you spend sending emails, look no further than Text Blaze.
Text Blaze is a time-saving solution to help you drastically reduce the time you spend sending emails. Keyboard shortcuts and customizable templates help you quickly respond to emails and messages, which helps you save time and supercharge your productivity.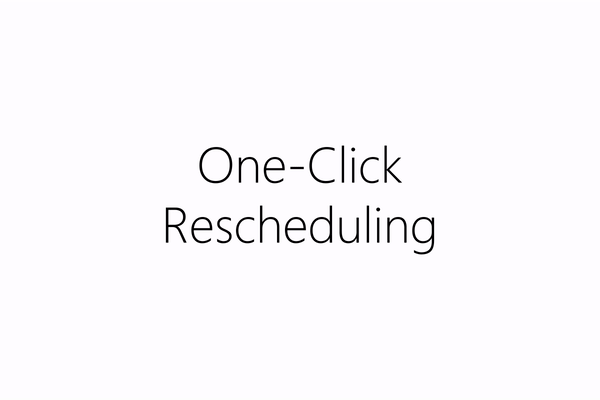 Not convinced? Here's a short video that shows you how you can use Text Blaze to work insanely fast in Gmail.
End Repetitive Typing Forever with Text Blaze!
We hope you've learned some useful tips after reading this article. Boosting your productivity doesn't have to be complicated. With Text Blaze, CEOs across the world are saving hours of their time and eliminating boring, repetitive typing for good by using our keyboard shortcuts and customizable templates that you can use anywhere online.
Join over 150,000 people from across the world to end repetitive typing today! Get started for free today!
Hi there! You made it all the way down to the bottom of this article. Take a few seconds to share it.
Want to turbo charge your work with templates and snippets? Text Blaze is the fastest way to do that.