10 Powerful Tips to Boost Email Productivity in 2023
In today's busy world, email is more essential than ever. Whether you're connecting with colleagues, clients, or friends, email is a go-to communication tool.
But, let's be honest, managing emails can be overwhelming. When you've got a hundred messages flooding in every day, productivity can take a hit.
In fact, according to the Harvard Business Review, the average person spends at least 28% of their workday checking their email.
That's why finding ways to use email more efficiently is not just a good idea; it's a must.
In this blog, we'll cover 10 powerful tips on how to boost your email productivity and master your email in 2023.
Why Is Email Productivity Important?
Email productivity is all about getting the most out of your email experience. Think about it - how many times have you spent hours sifting through your inbox only to end up feeling stressed and behind on work?
Boosting your email productivity can have a variety of benefits:
Time-saving: Streamlining your email process means saving valuable time that could be spent on more pressing tasks.

Less Stress: A well-organized inbox equals a more tranquil mind, allowing you to focus on what's important.

Better Communication: Efficient email management ensures that vital messages don't get lost, fostering better communication with colleagues and clients.
10 Powerful Tips to Boost Email Productivity
1. Set Specific Email Check Times
Rather than constantly checking your email, designate specific times during the day for this task. For example, you can check your email once in the morning, once before lunch, and then one final time before you finish your work for the day.
This strategy helps in maintaining focus and ensures that you're not constantly distracted. Your productivity will thank you!
2. Use Folders and Tags
Create folders or tags to categorize emails by subject, project, or priority. For example, searching in Gmail is a simple task that shouldn't take up a lot of your time.
Using tags and folders helps you stay organized and spend less time looking for that one pesky email.
This organizational system can make finding that one email you need a breeze, saving time and reducing frustration.
3. Implement Email Rules
By setting up rules in your email client, you can automatically sort incoming emails into the right folders or even delete unnecessary ones.
Setting up sorting automation rules can help you save lots of time when sorting emails. Automation is the friend of efficiency, making your email management much smoother.
4. Write Clear Subject Lines
Be specific and clear with your subject lines. When emails have descriptive subject lines, it's easier for both you and your recipients to identify important messages and act on them quickly.
This makes searching for emails MUCH easier, and reduces the time it takes for you to find emails.
5. Unsubscribe from Unwanted Emails
If your inbox is filled with newsletters and promotions you never read, it's time to hit unsubscribe. Reducing clutter will make it easier to focus on the emails that truly matter.
Reducing the unnecessary emails you get is one of the most important steps to reaching inbox zero and boosting your email productivity.
6. Turn Off Unnecessary Notifications
Constant email notifications can break your concentration. Turn them off and allow yourself to focus on the task at hand. You'll be amazed at how much more productive you can be without constant interruptions.
There are many tools available to help you limit distractions and maintain your productivity.
7. Use Templates for Common Responses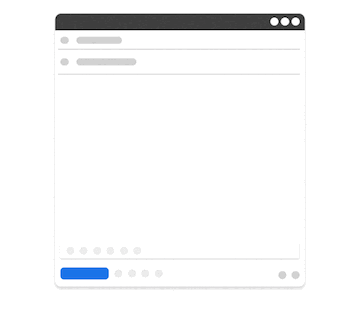 Do you find yourself typing the same response over and over? Creating templates for common replies can save a lot of time, letting you spend your energy on more pressing matters.
To set up templates for any email response and boost your email productivity, use Text Blaze. With Text Blaze, you can create smart text templates and insert them anywhere online using keyboard shortcuts.
Using Text Blaze, you can create email templates for common responses to save time and boost your email productivity.
8. Adopt a Zero Inbox Policy
Aim to clear your inbox at the end of each day or week. This "zero inbox" approach keeps you on top of your email game and helps prevent important messages from slipping through the cracks.
Once you finally reach inbox zero, it takes a lot less work to maintain it and your email productivity.
9. Utilize Keyboard Shortcuts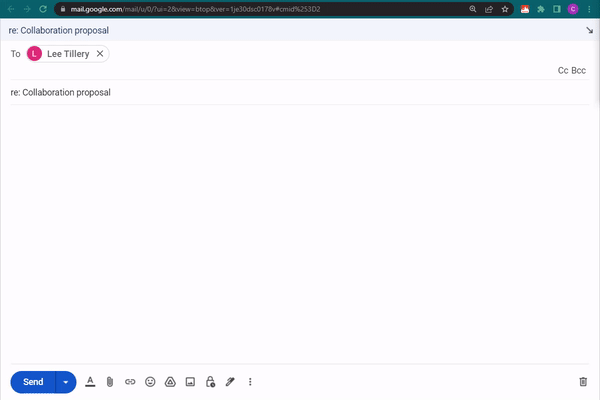 Keyboard shortcuts can speed up your email navigation and save valuable time. Investing a little time to learn these shortcuts can pay off in increased efficiency in the long run.
10. Consider Email Alternatives
Not every communication needs to be an email. Sometimes, a quick phone call or face-to-face chat can resolve an issue more efficiently. Knowing when to step away from the inbox can enhance overall communication and productivity.
These expanded tips offer a deeper insight into each practice, equipping you with the tools to revolutionize your email productivity. Try implementing a few or all of them, and witness the change in your daily workflow!
Go From Cluttered Inbox to Inbox Zero Today!
Boosting email productivity is all about smarter, not harder, work. By implementing tips like setting specific email check times, organizing emails, and using templates, you can turn a cluttered inbox into a productivity powerhouse.
Use Text Blaze to save time, automate repetitive typing, and boost your email productivity once and for all!