5 Best Excel Alternatives in 2023
Microsoft Excel is one of the most popular spreadsheet applications, with millions of users worldwide.
According to Micro Biz Mag, "[Microsoft] Office users typically spend more than a third of their time using Excel."
However, if you're looking for an alternative to Excel so you can save time and get more done, don't worry, there are high-quality alternatives out there.
Whether you're looking to save money, save time, or try something different, plenty of great Excel alternatives will be available in 2023.
In this article, we'll cover why you should consider Excel alternatives and the top five Microsoft Excel alternatives in 2023.
Why Do You Need an Excel Alternative?
There are several reasons why you might need an Excel alternative, including:
Cost savings - Several free and open-source options are available if you're looking for a cheaper alternative to Excel.

Better data presentation - Some programs are better than Excel when presenting data visually. This includes features like graphs, charts, timelines, and more.

Easier collaboration - Some programs offer collaboration capabilities if you're looking for a way to collaborate with others on spreadsheets and data. These can make it easier for multiple people to work together on a project or spreadsheet in real-time.

Simple user interface - Many Excel alternatives offer a more straightforward, intuitive user interface that makes it easier to get up-to-speed with the program quickly. This can be especially useful if you're not familiar with Excel.

Compatibility with other platforms - A few Excel alternatives are compatible with media other than Windows, such as macOS and Linux. This makes them a better choice for users with multiple operating systems.
Best Excel Alternatives
When it comes to Excel alternatives, there are a few programs that stand out. We've listed the top options below.
Data Blaze
Data Blaze is the ultimate Excel alternative if you are looking for a combination of price, compatability, value, simplicity, collaboration, and data management.
With Data Blaze, you can insert, update, and view your data from any app or site. Using Text Blaze's keyboard shortcuts, you can add data to your tables or use it in an email straight from Gmail or Outlook.
What makes it different from Excel?
Data Blaze is 100% free!

Stay on top of your data using a variety of rich data types: text, numbers, files, links, dates, etc.

Share your spaces with colleagues or friends to work together in real-time.

Views, grids, sorting, and filtering create a headache free data management experience.
Google Sheets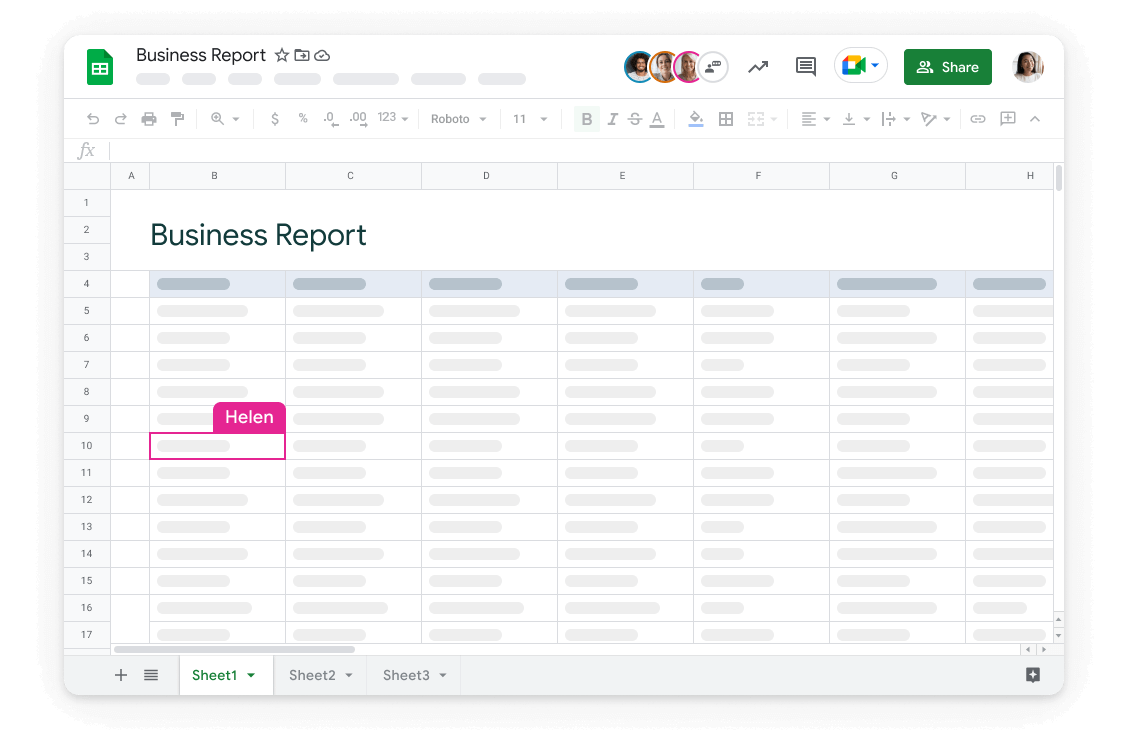 Google Sheets is a free web-based spreadsheet program with collaborative editing capabilities, making it a popular choice for businesses and educators.
Sheets is part of the Google Drive suite and offers various features and tools to help quickly analyze data and create spreadsheets.
Sheets is an excellent option for creating and sharing documents with colleagues or clients. Additionally, it integrates seamlessly with other Google applications like Maps, Calendar, and Docs.
What makes it different from Excel?
Google Sheets offers a more intuitive user interface and better cloud-sharing capabilities, allowing multiple users to collaborate on a single document simultaneously. Sheets is also free.
LibreOffice Calc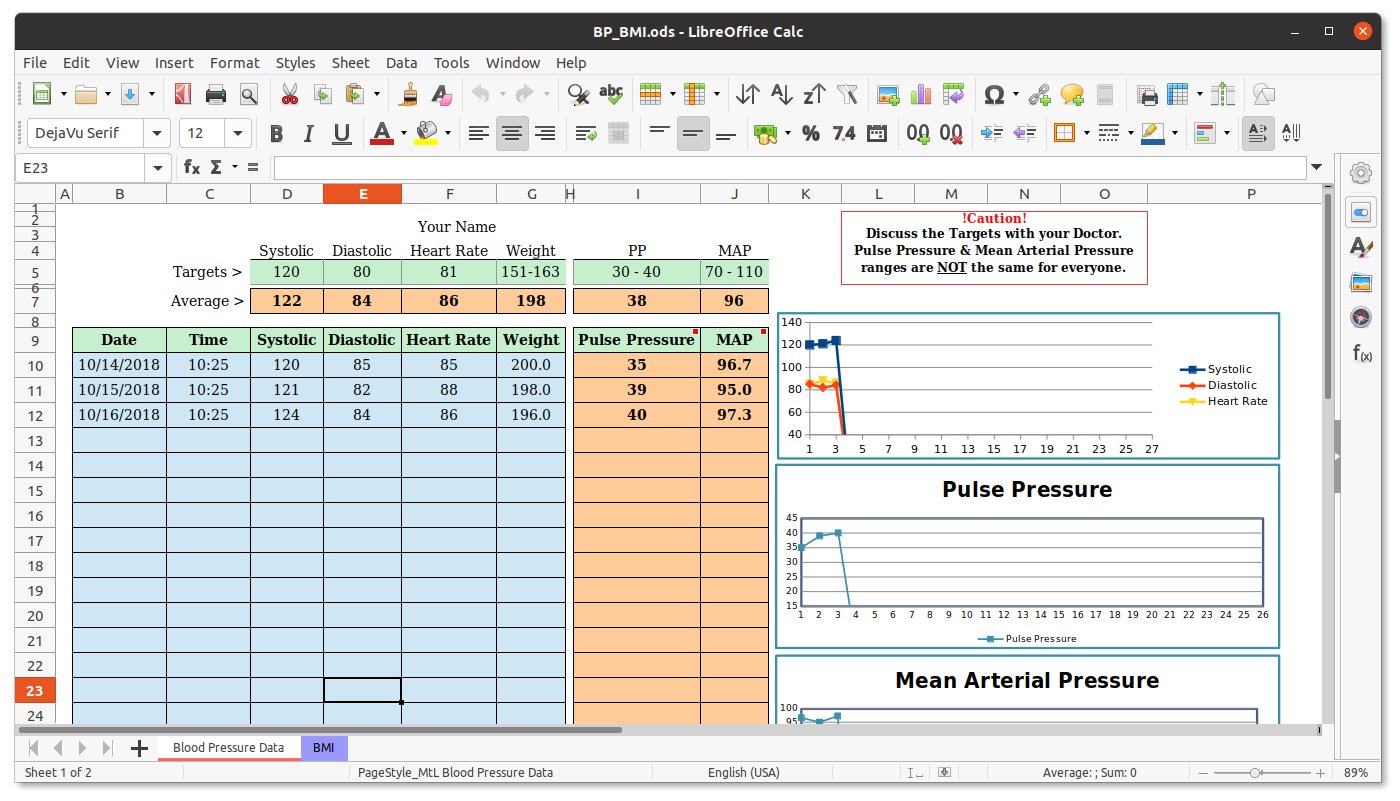 LibreOffice Calc is an open-source spreadsheet program available for all major operating systems.
It has all the same features as Excel and is even compatible with Microsoft's proprietary file formats. It also offers a wide range of charts, graphs, and formulas for further analysis.
LibreOffice also provides powerful macro capabilities, allowing users to automate complex tasks. And best of all, it's free!
What makes it different from Excel?
LibreOffice Calc is open-source and free, which makes it easier to pick up and use right away.
Airtable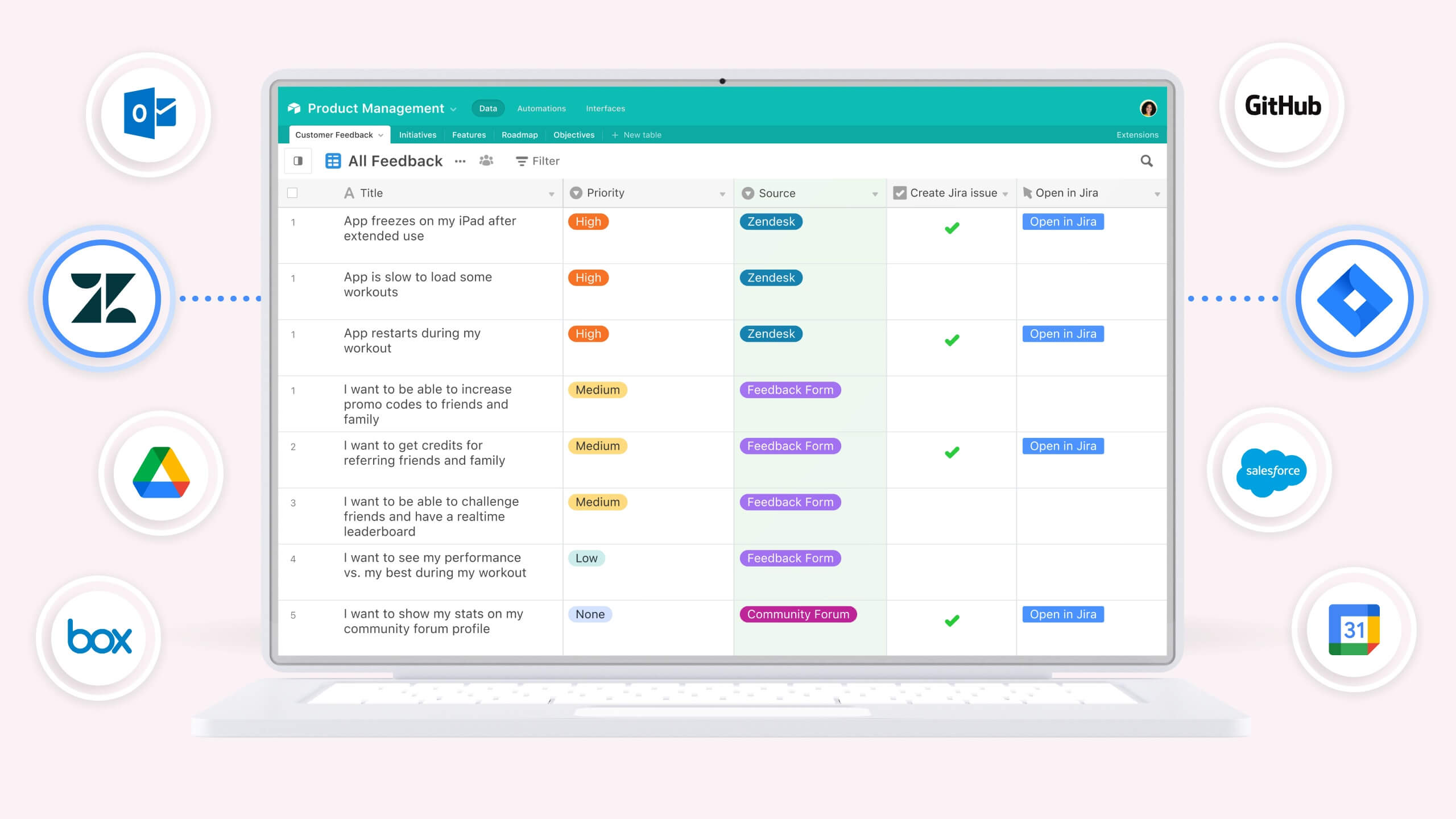 One of the most popular Excel alternatives, Airtable is a cloud-based platform that combines a database's power with a spreadsheet's flexibility.
It offers users an easy-to-use interface and provides columns, rows, and grids for organizing data in various ways.
What makes it different from Excel?
What makes Airtable stand out from Excel is its design-focused user interface. It allows users to create and edit custom fields, organize data using grids, and quickly filter and sort various information.
Check out our article on Airtable Alternatives for more information!
Zoho Sheet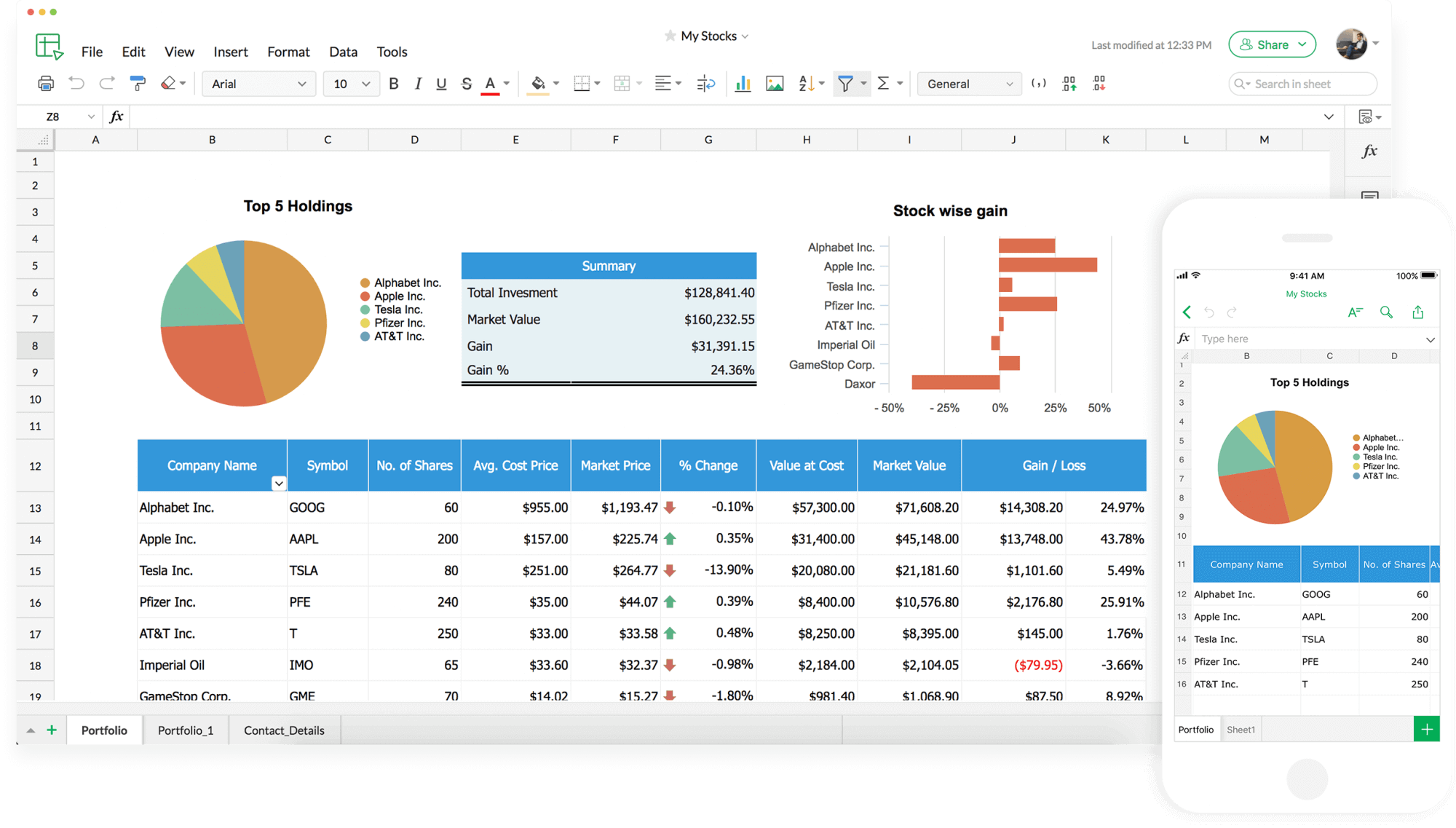 Zoho Sheet is a powerful cloud-based spreadsheet application that offers automatic calculations and graphing capabilities.
With Zoho Sheet, users can create custom formulas, perform mathematical calculations, and generate reports quickly and easily.
What makes it different from Excel?
Compared to Excel, Zoho Sheet offers easier sharing and editing capabilities. It also has better data visualization features like customized charts, graphs, and pivot tables.
Choosing The Right Alternative For You
Managing your data is important, and choosing a tool to help you do it makes a difference.
If you want a tool that combines powerful features and ease-of-use, check out Data Blaze.
Quickly insert, update, or view your data in emails, messages and anywhere else online with just a few keystrokes.
The best part? It's FREE. Data Blaze is completely free! What are you waiting for?