4 Free AI Writing Tools in 2023
Writing is an essential aspect of human communication and creativity, and technology has transformed the way we approach it.
Writing software has been around for decades, providing users with tools to improve their writing, from grammar and spelling checks to more advanced features such as style suggestions and plagiarism detection.
However, with the emergence of Artificial Intelligence (AI), writing tools have taken a huge leap forward, enabling users to create content faster, more accurately, and more creatively than ever before.
In fact, according to DDIY (Don't Do It Yourself), 44% of businesses already use AI tools to lower operational costs.
In this article, we will explore the world of AI-powered writing tools, their benefits, and the 4 best free tools you can use today.
What Are AI Writing Tools?
AI writing tools use natural language processing (NLP) and machine learning to automate content creation.
They are designed to help you quickly generate quality written content to help speed along the writing process.
The tools vary in capabilities; some can only assist with basic grammar and spelling, while more advanced options can suggest topics, structure, tone, and keyword optimization.
AI writing tools can also generate original content from existing sources or provide ideas to help you develop unique topics for your content. This allows you to create compelling copy even if you don't have much writing experience or resources available.
Using AI content creation tools can be a great way to save time and streamline your content production process. You can generate quality material in a fraction of the time it would take to do the same task manually. AI tools can also help reduce errors and ensure that all your content is consistently up to the highest standards.
AI writing tools are becoming an increasingly important part of digital marketing strategies and should be considered by anyone looking to create compelling digital content. With their ability to generate original content and provide valuable insights, these tools have become invaluable for creating high-quality content in a fraction of the time.
By leveraging AI technology, you can produce more engaging and impactful content to keep your readers engaged and boost your website's visibility.
Why Should You Use AI Writing Tools?
There are several advantages to using AI writing tools. Here are some of the top benefits:
Increased efficiency – AI tools can take care of time-consuming tasks such as rewriting and editing, allowing you to focus on more pressing tasks.

Improved quality – AI tools use natural language processing to provide more accurate, high-quality content that reads naturally. This helps to create content that is more engaging and interesting for readers.

Increased efficiency – AI tools can quickly analyze large amounts of data and then generate high-quality content in a fraction of the time it would take humans to do the same. This allows businesses to produce more content faster and stay ahead of the competition.

Cost savings – By automating specific writing tasks, you can save time and money that would otherwise be spent on manual editing and rewriting. This helps keep costs down, freeing up resources for other business areas.
These are just some of the many benefits of using AI writing tools. As AI technology evolves, more applications for AI writing tools will likely become available.
Whether you're a business owner or an individual writer, taking advantage of the benefits of AI can help you create better content faster and more efficiently than ever before.
Best Free AI Writing Tools
Choosing the right AI writing tool for your needs can be overwhelming. To help you get started, here are some of the best free AI writing tools available today.
Text Blaze
Text Blaze is an automation, writing, and productivity tool that helps you quickly automate your writing and save time.
With Text Blaze's keyboard shortcuts, you can create templates to quickly insert all of your frequently typed phrases that can be used anywhere online.
Text Blaze's GPT integration allows you to use GPT prompts, generate text, and insert it anywhere online with just a few keystrokes.
Check our our ChatGPT gallery page for more examples and templates!
Writesonic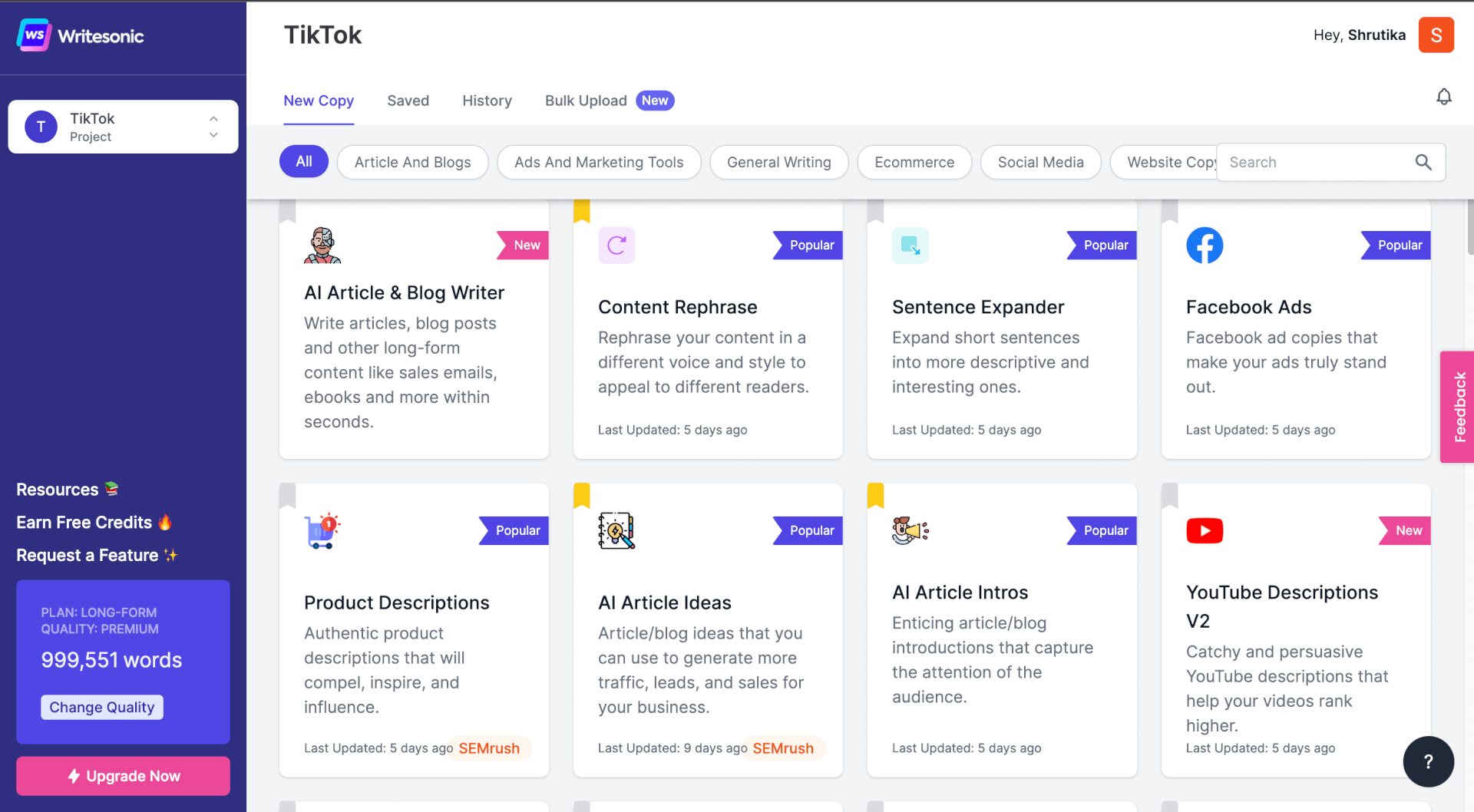 Writesonic is a free AI writing tool that helps you create high-quality content quickly and easily.
Writesonic analyzes your written text, suggests edits and makes recommendations for improvement. It also provides real-time feedback on grammar and syntax.
Billed as "Canva for writing," Writesonic is an excellent choice for anyone who wants to create engaging content quickly and easily.
Writesonic helps you create content faster and more accurately. It offers real-time feedback on grammar and syntax and provides an extensive library of templates to choose from.
Grammarly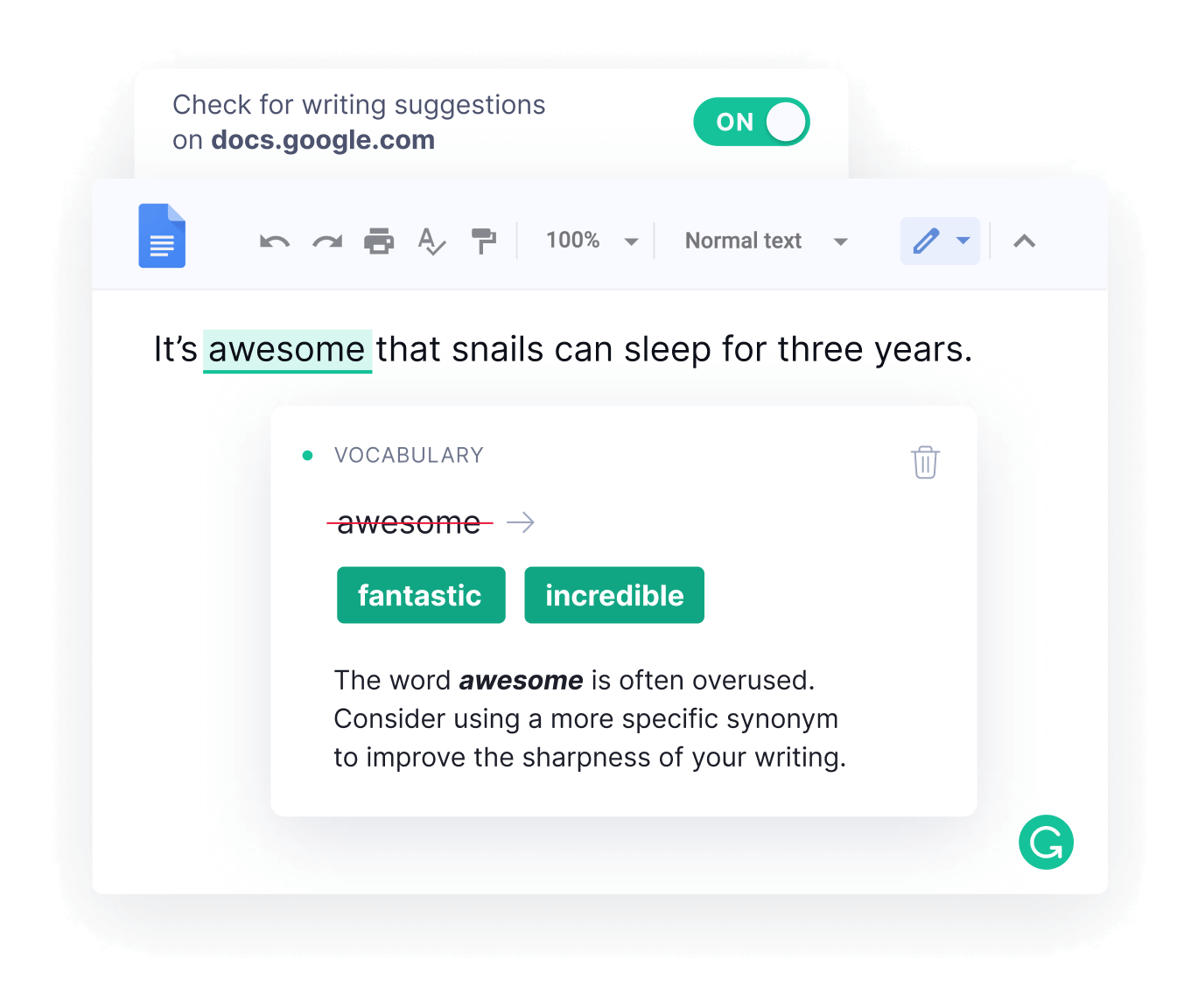 Grammarly recently introduced a new tool called "GrammarlyGO" that utilizes generative AI to help you wite, edit, and improve your writing.
Grammarly's new feature allows you to use AI to improve your grammar, fix mistakes, and perfect your writing. GrammarlyGO helps you along every step of the writing process.
Guided by the principle that technology should serve people (and not vice versa), Grammarly is a safe option among AI writing tools available today.
Copy AI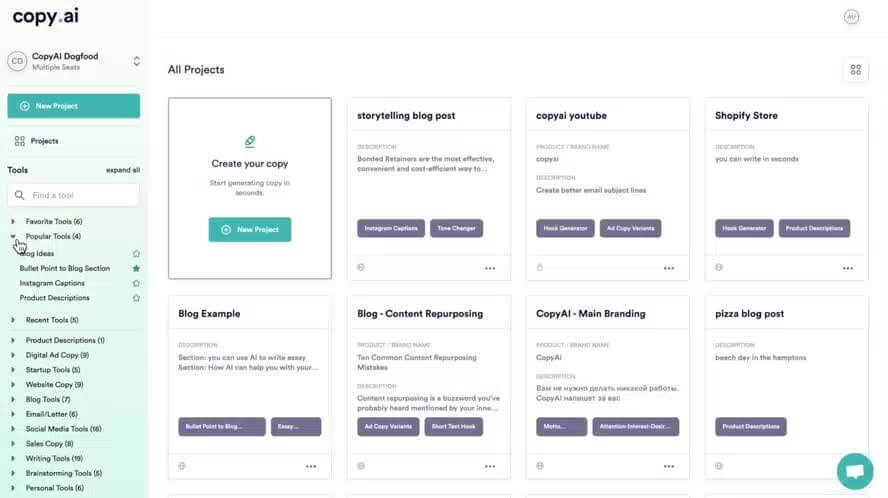 Supporting over 25 languages, Copy AI is a powerful tool that helps you write content with the help of AI-driven content suggestions.
Copy AI offers features such as keyword research, writing prompts, topic suggestions and auto- completion to help you create compelling copy quickly.
Copy AI helps to create quality content quickly, saving you valuable time. It also provides helpful writing tips and suggestions to refine your copy and ensure it reads well. Its automated features help ensure your content is formatted correctly for search engine optimization (SEO).
Fast and Effective AI-Powered Writing
A free AI writing tool is an excellent way to get started with content creation without investing in expensive software or hiring a copywriter.
Use Text Blaze's GPT integration to quickly generate text and insert it in any site or app with just a few keystrokes.
Not convinced? Check out our ChatGPT gallery page for more information and templates!