How to Improve Your Communication with Text Expansion in 2023
Effective communication is the backbone of any successful relationship, whether it's in business, with friends, or even strangers online. It's how we get our points across, share ideas, and build understanding.
But let's face it, in our fast-paced digital world, time is of the essence. We're often juggling multiple chats, emails, and tasks all at once.
According to Oberlo, a staggering 347.3 billion emails are sent & received every day in 2023.
Maintaining high-quality communication without spending all day typing is no easy task, especially with the amount of emails/messages only increasing. However, there's one tool that can help you get through it all: text expansion.
Text expansion helps you improve communication, save time, and reduce mistakes to ensure you get the right message every time.
In this article, we'll cover how to utilize text expansion to improve your communication in 2023.
Why Is Good Communication Online Important?
First off, let's talk about why good communication matters. In the business world, unclear messages can lead to misunderstandings, delayed projects, and even lost opportunities. Even in personal settings, poor communication can cause unnecessary stress and confusion.
Online, you don't have the luxury of body language or tone of voice to help get your point across. It's all down to the words you choose and how you organize them. That makes clear, effective writing super important.
Just think about how much time you spend emailing, texting, and chatting online. Now imagine if you could make all that communication clearer and faster. That's a productivity win!
What Is Text Expansion?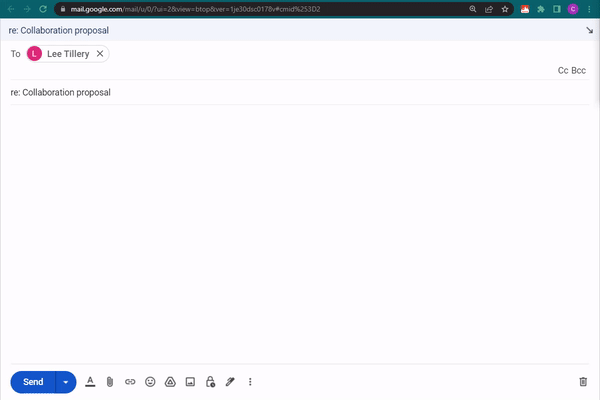 Alright, so what's text expansion? It's a nifty tool that replaces short abbreviations with longer pieces of text.
For example, you could type "brb" and it will automatically expand to "be right back." Simple, right?
But it's not just for casual abbreviations. You can set up text expansion for entire sentences or paragraphs that you find yourself typing often. Think about common email phrases like, "Thank you for your interest in our services." A few keystrokes, and boom, it's typed out for you.
This isn't just a time-saver; it's a lifesaver for people who want to be more productive and communicate better.
How Can Text Expansion Improve Communication?
When it comes to enhancing your communication, text expansion is more than just a time-saver. Let's dive into some of the meaningful benefits, each with its own focus.
Boost Consistency
We all know that repeating the same phrases or sentences can sometimes lead to small variations, which can be confusing. Text expansion helps you maintain a consistent tone and phrasing.
Whether you're dealing with client emails or internal memos, consistent messaging helps you appear more reliable and trustworthy.
Improve Clarity & Accuracy
Clarity is crucial in effective communication. With text expansion, you can draft and refine those commonly used phrases or paragraphs.
You'll know that they are clear, to the point, and convey exactly what you intend. This cuts out the guesswork and enhances the accuracy of your messages.
Reduce Mistakes
Nobody likes typos or errors, and they can occasionally change the meaning of a sentence or make you look unprofessional.
With text expansion, the text you frequently use is pre-written and pre-checked. This significantly lowers the chance of typos or other errors slipping through.
By using text expansion, you can reduce mistakes and get the right message to the right person every time.
Personalization
Contrary to what some may think, using pre-written text can actually increase personalization. Using text expansion, you can actually personalize your emails/messages using placeholders for names or anything else you want to customize.
Personalizing your emails with text expansion helps you not only save time, but maintain your personal touch and improve your communication.
Efficiency
In the grand scheme of things, time saved is time earned. Text expansion streamlines your typing tasks, allowing you to respond more quickly to emails, chats, or any form of written communication. This isn't just a win for you; fast and effective replies also enhance the experience for the person on the receiving end.
So, from boosting consistency to ramping up efficiency, text expansion offers a host of advantages for anyone looking to elevate their communication skills.
How to Set Up Text Expansion to Boost Communication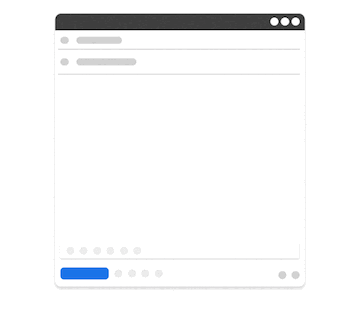 To quickly set up text expansion to boost your communication, use Text Blaze. Text Blaze is a tool that helps you automate your repetitive typing without losing your personal touch.
Text Blaze allows you to use keyboard shortcuts to insert smart text templates anywhere online. With Text Blaze, you can create templates for emails and messages that help you boost communication, save time, reduce mistakes, and personalize your messages.
Benefits of Text Blaze:
Text Blaze is 100% free: you can use Text Blaze to save time forever without ever paying for a subscription.

Text Blaze works anywhere you work: you can use Text Blaze's shortcuts in any site or app.

Forms (placeholders), dynamic logic, and formulas help you create super-powered email templates to improve your communication.
Improve Your Communication & Reduce Mistakes With Text Expansion!
Text expansion is more than just a quick way to type. It's a tool that can improve your online communication, making it clearer, more consistent, and professional.
With a small investment of time to set it up, you can reap the benefits of better communication and higher productivity.
Use Text Blaze to save time, automate repetitive typing, boost your communication, and reduce mistakes today. Why not get the message right every time?