How to Triple Typing Productivity With Keyboard Shortcuts in 2023
Productivity is an integral part of work today, as many jobs evaluate performance based on how much you get done in a set amount of time.
If you boost your productivity, you will get more done and, in effect, increase your work performance.
According to Academy of Learning Center College (AOLCC), the faster you are able to type, the more time you save, which leads to more work you're able to get done.
However, boosting your typing productivity is no simple task. If you're limited to how fast you can type manually, consider using keyboard shortcuts; a tool that helps people type faster and get more done.
In this article, we'll cover why you should use keyboard shortcuts, how you can start using them, and show you a few examples of how you can get started using them to type 3x faster in 2023.
What Are Keyboard Shortcuts?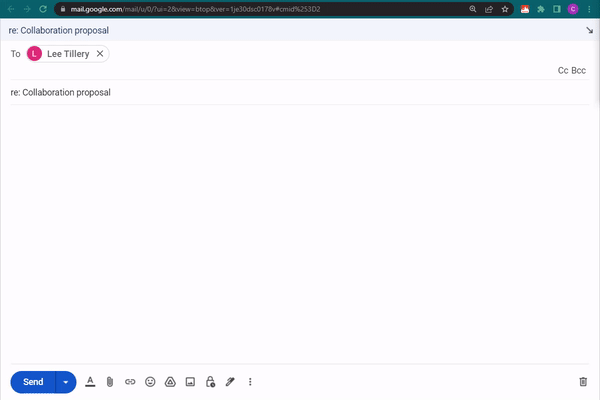 Keyboard shortcuts are useful abbreviations that help you type faster.
While they may seem complicated, keyboard shortcuts are actually very simply. Here's how it works:
Why Use Keyboard Shortcuts?
Saving time while working is important because it allows you to spend more time on other things. However, using keyboard shortcuts has more benefits than just saving time.
If you are able to save time while working, you can avoid burnout, beat procrastination, and avoid the trap of toxic productivity.
One task that can be easily automated with keyboard shortcuts is email. Keyboard shortcuts can help you reduce the amount of time you spend using your email, which helps you save lots of time.
Common Keyboard Shortcuts
Using keyboard shortcuts is pretty simple. Typically, you can type keyboard shortcuts to utilize pre-determined commands. One of the everyday uses of keyboard shortcuts is the common "Ctrl+c" and "Ctrl+v" to copy and paste.
Here are a few common sites that use keyboard shortcuts and examples for each:
Mac Keyboard Shortcuts
Mac keyboard shortcuts are easy to use and can speed up your workflow. Here are a few examples:
Command-Space-bar: Spotlight search
Command-Tab: Switch to recent screen
Command-N: Create a new folder in Finder
Windows Keyboard Shortcuts
Windows keyboard shortcuts can make navigating your computer faster and more efficient. Here are some common ones:
Windows logo key + Tab: Opens task view
Alt + Tab: Switch between apps
Windows logo key + PrtScn OR Fn + Windows logo key + Spacebar: Take a screenshot
Chrome Keyboard Shortcuts
Chromebook keyboard shortcuts can enhance your browsing experience. Here's how to use them:
Alt + Left arrow: Go to the last page on the browser
Ctrl + Show Windows: Take a screenshot
Shift + Ctrl + Show windows: Take a partial screenshot
Gmail Keyboard Shortcuts
Gmail keyboard shortcuts are designed to help you manage your emails more efficiently. Here are some you can use:
Command/Control + Enter: Send email
Command/Control + m: Access spelling suggestions
Shift + i: Mark as read
As you can see, keyboard shortcuts are widely available on many different platforms, browsers, and sites. Keep reading to see how you can create dynamic keyboard shortcuts for customizable templates.
Dynamic Keyboard Shortcuts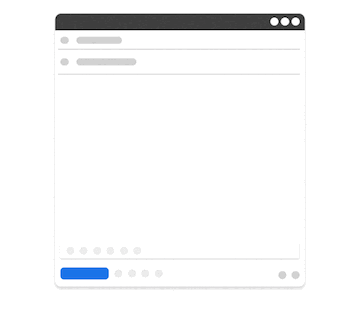 If you're looking for a way to use keyboard shortcuts to boost your typing productivity, give Text Blaze a try.
With Text Blaze, you use keyboard shortcuts to insert text anywhere online. You can use our keyboard shortcuts to create powerful, customizable templates that can help you triple your typing productivity and drastically reduce your response time.
Whether you want to create shortcuts for small phrases, sentences, or even full emails, Text Blaze helps you do it ever faster!
Benefits of Text Blaze:
Text Blaze is free forever: you can use Text Blaze to boost your typing productivity without ever paying for a subscription.

Text Blaze's keyboard shortcuts work on any site or app.

Forms (placeholders), dynamic logic, and formulas help you create powerful templates and get more done.
Eliminate Repetitive Typing Forever With Keyboard Shortcuts!
We hope you learned something after reading this article on how to use keyboard shortcuts.
With Text Blaze, keyboard shortcuts help you create templates that you can use anywhere online. Whether you are sending emails or spending hours writing online, Text Blaze helps you eliminate repetitive typing forever. Give Text Blaze a try for free today!