How to Improve Your Communication With Text Abbreviations
Effective and efficient communication is like the secret sauce to succeeding in both work and personal life.
Being clear and concise in your messages doesn't just make you understood; it opens doors to better collaboration, quick problem-solving, and smooth relationships.
But let's face it, crafting those perfect emails or messages can often eat up more time than you'd like. There's a solution available that can help you spend less time writing emails while also improving your communication. Sounds too good to be true? It's not!
By using text abbreviations (a tool that helps you insert text quickly), you can communicate effectively and efficiently. Keep reading to find out how this simple tool can make a big difference.
Why Is Effective & Efficient Communication Important?
Effective Communication
Let's start with why effective communication is such a big deal. Whether it's a team project at work or planning a family event, clear communication is crucial for getting things done right.
Misunderstandings can lead to mistakes, and unclear directions can cause delays. Effective communication helps avoid all that. It fosters better relationships and can make complicated tasks easier to manage.
When you communicate effectively, you're making sure everyone is on the same page, helping projects move smoothly and keeping relationships strong.
Efficient Communication
Now, on to efficient communication. Efficiency is all about getting your message across with the least amount of time and effort. Who wants to spend 15 minutes typing an email that could be done in 5? Not many people, that's for sure.
Efficient communication not only saves you time but also the time of the person on the receiving end. That saved time can then be invested into more meaningful work or quality time with loved ones.
In a world where everyone's always busy, being efficient in your communication is a real game-changer.
Check out our article 15 Ways to Communicate Effectively with your Team for more tips!
Online Communication
Here's why communication is especially crucial when working with others online:
Lack of Non-Verbal Cues: When you're online, you don't have the benefit of body language or tone of voice to help get your point across. Clear writing becomes extra important.

Easy to Misunderstand: Without those non-verbal cues, misunderstandings can happen easily. Something that's clear to you might not be to someone else, especially if you're working across different time zones or cultures.

Streamlined Collaborations: Effective and efficient online communication can make remote work and digital collaborations smoother, avoiding the back-and-forths that can disrupt work.

Time-Saving: The time you save from not having to clarify misunderstandings can be put to better use, like diving into your work or just taking a well-deserved break.
Mastering online communication isn't just a good skill to have; in today's digital world, it's a must.
What Are Text Abbreviations?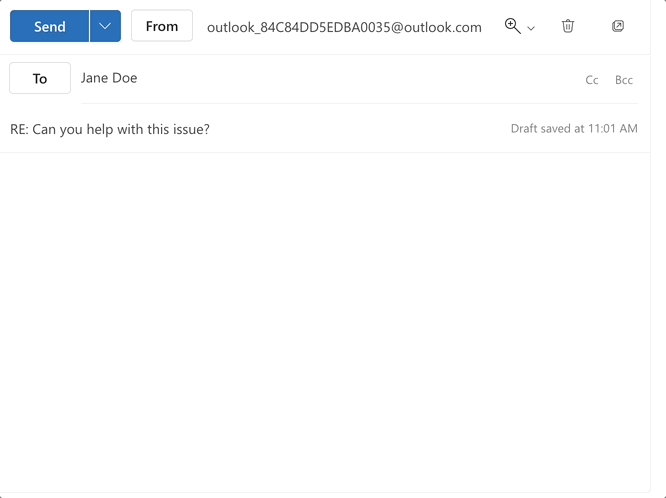 So, what exactly are text abbreviations? You may think of "LOL" or "BRB," but text abbreviations can be way more than just shorthand for common phrases. They can also be short codes for longer, frequently used sentences or even entire paragraphs.
For example, if you often find yourself typing, "Thank you for reaching out. I'll get back to you as soon as possible," you can abbreviate it to something like "TYR" and save time.
Text abbreviations aren't limited to casual chats; they can be a serious tool for speeding up your professional and personal communication.
How Do Text Abbreviations Work?
Here's how it goes: you set up a text abbreviation that, when typed, automatically expands into a full sentence, phrase, or even a paragraph.
For instance, typing "ADR" could auto-fill to "Please send me your address." All you have to do is set up these shortcuts in advance.
Here's how text abbreviations work:
How Can Text Abbreviations Help?
Text abbreviations are a simple yet effective tool for improving communication productivity. First up, they save time. Imagine how many minutes you could reclaim by not having to type out the same phrases over and over. Those minutes add up.
They also help to minimize errors. Ever sent a text or email too quickly and realized there was a typo? That's less likely to happen with text abbreviations since they're pre-set.
Ultimately, getting the message right and to the correct person is crucial. Using text abbreviations helps you avoid mistakes and improve your communication.
How to Set Up Text Abbreviations to Improve Communication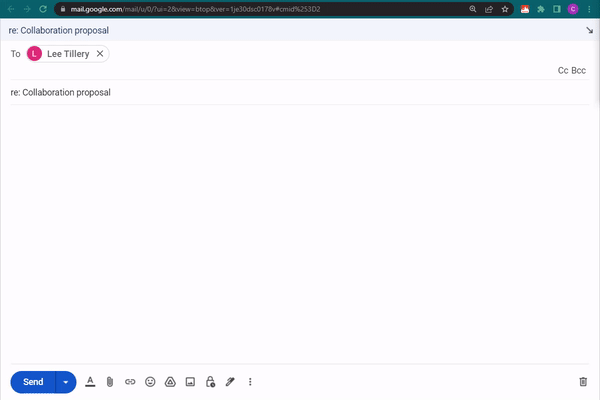 If you're looking for a way to set up text abbreviations without paying an arm and a leg, use Text Blaze. Text Blaze is a tool that allows you to use text abbreviations to insert text on any site or app online.
For example, you can use Text Blaze to automatically insert common phrases, repetitive sentences, and even full emails. Whether you want to automate common work emails or repetitive phrases, Text Blaze helps you do it faster!
With Text Blaze, you can create templates to improve your communication, save you time, and reduce mistakes!
Benefits of using Text Blaze:
Text Blaze is free forever. You can use Text Blaze and get immediate value without paying $1.

Text Blaze works on any site or app. Whether you want to use text abbreviations in your email, messaging app, or CRM, Text Blaze has you covered.

Forms (placeholders), formulas, and dynamic logic help you create powerful templates without losing your personal touch.
Communicate Effectively & Efficiently With Text Abbreviations!
Ultimately, text abbreviations can be a powerful tool for enhancing both effective and efficient communication. They save you time, reduce errors, and help maintain a consistent message.
By setting up these shortcuts, you're taking a simple but impactful step towards better communication and increased productivity.
Use Text Blaze to improve your communication, get the message right every time, and save time today!