How to Improve Your Writing With Text Abbreviations and Autocomplete
Writing can be a time-consuming task, especially if you're writing something long or repetitive. But what if you could speed up the process without losing quality?
Text abbreviations and autocomplete are handy shortcuts that can make your writing faster and more efficient. By utilizing text abbreviations and autocomplete, you can improve your writing, reduce mistakes, and save time.
According to Gitnux, workflow automation can save teams up to 77% of time spent on basic tasks (such as repetitive writing).
In this article, we'll explore how these tools can be your new best friends in writing. It's not just about saving time; it's about enhancing the way you write.
What Are Text Abbreviations?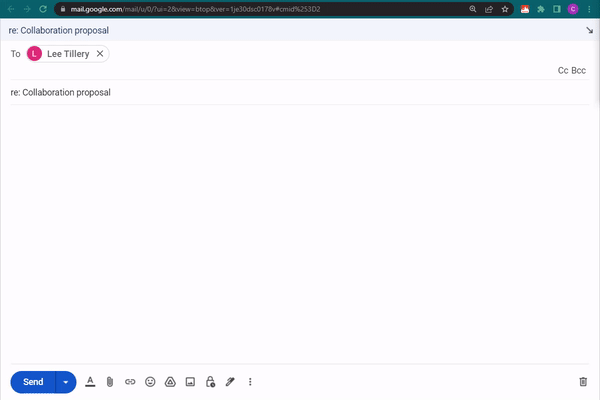 Text abbreviations are shortened forms of words or phrases used to convey a complete thought more quickly and efficiently. They are often used in informal writing, like texts or online chats, but they can also be powerful tools in formal writing.
Examples include "Lmk" for "let me know" and "tyfe" for "thanks for your email."
Text abbreviations are especially useful if paired with keyboard shortcuts, as you can use shortcuts, or hotkeys, to quickly insert abbreviations.
Benefits of Using Text Abbreviations and Autocomplete
Text Abbreviations
Text abbreviations are like secret codes that transform into full sentences or phrases. For example, instead of typing "as soon as possible," you can simply write "ASAP."
Using abbreviations isn't only about speed; it's also about consistency. By using the same abbreviations, your writing becomes more uniform and professional. Imagine using "BRB" for "be right back" every time. It keeps things consistent and crisp.
Text abbreviations improve your writing by reducing mistakes, boosting consistency, and saving you time by eliminating repetitive typing.
Autocomplete
Autocomplete, on the other hand, takes your writing to another level. Utilizing automation to simplify workflows can have a variety of benefits, such as:
Improve Your Writing: autocomplete can actually help improve your writing. Think about it, if you preset your messages, you'll be much less likely to make mistakes.

Save Time: using autocomplete can help you save time by reducing how much you have to write out manually.

Boost Productivity: utilizing automation can reduce the time you spend on repetitive tasks, which allows you to focus on more important work and get more done.
Together, text abbreviations and autocomplete are tools that can boost your productivity, ensuring that your writing is not only faster but also more streamlined and consistent.
Whether you're typing a quick email or crafting a lengthy report, these tools can be incredibly beneficial.
How to Improve Your Writing With Text Abbreviations & Autocomplete (Steps)
If you want to set up text expansion and autocomplete, follow these steps:
If you follow these steps, you'll be able to improve your writing and save time with text abbreviations & autocomplete.
The Ultimate Text Expansion & Automation Tool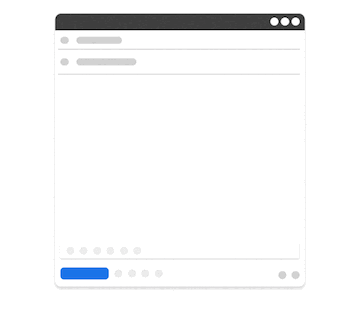 If you're looking for a tool to set up abbreviations, automate your work, and boost your productivity, look no further than Text Blaze. Text Blaze is a tool that helps you use keyboard shortcuts to insert smart text templates anywhere online.
With Text Blaze, you can improve your writing, reduce mistakes, and boost productivity. Whether you are setting up shortcuts for common work emails or repetitive phrases, Text Blaze helps you do it faster!
Benefits of Text Blaze:
Set up abbreviations/shortcuts to quickly insert repetitive phrases or emails.

Text Blaze is free forever. You can set up abbreviations with Text Blaze and never have to pay for a subscription.

Text Blaze helps you improve your writing and set up abbreviations that work on any site or app.

Forms (placeholders) allow you to customize your templates to automate your writing and maintain your personal touch.
Improve Your Writing With Text Abbreviations & Autocomplete
Improving your writing with text abbreviations and autocomplete isn't just a time-saver; it's a way to make your writing more efficient, consistent, and professional.
By identifying common phrases, creating sensible abbreviations, and utilizing technology like autocomplete, you can truly transform the way you write. So, why not give it a try? It might be the boost your writing needs.
Use Text Blaze to create abbreviations, save time, reduce mistakes, and improve your writing today!