5 Free Magical Text Expander Alternatives in 2023
Work can be busy, and you don't want to spend the majority of your time each day worrying about typing. It's just not realistic. Using online tools to help you automate this process can be extremely beneficial.
If you've been looking for a text expansion tool to help you spend less time on repetitive typing tasks, then chances are you've come across Magical Text Expander.
While Magical Text Expander is well-known in the marketplace, there are quite a few alternatives that you might be interested in. Some that might even offer greater benefits to their users.
In this article, we'll discuss free alternatives to Magical Text Expander, their features, operating systems, prices, and reviews to help you find the text expander that is best for you.
Let's jump into the 5 Best Magical Text Expander alternatives.
Text Blaze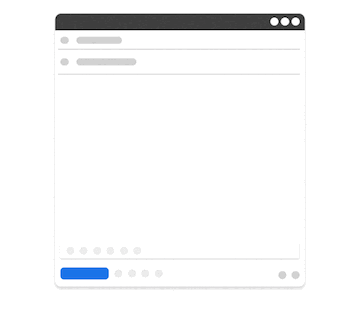 If you are looking for an all-around text expander with near limitless use cases, give Text Blaze a try.
With Text Blaze, you can automate repetitive typing and save time using keyboard shortcuts that work on any site or app! Text Blaze allows you to create smart text templates that work anywhere you do.
The best part? Text Blaze is free forever. You can save time with Text Blaze without ever paying $1.
Here's why you should use Text Blaze:
Compatability - Via Text Blaze's Chrome Extension, Windows app, and Mac app (beta), you can save time using shortcuts anywhere (Gmail, Outlook, Slack, Salesforce, LinkedIn, and any other site).

Dynamic Templates - Dynamic content allows you to turn your text snippets into templates that can be customized and inserted using form fields, formulas, dynamic logic and more!

Collaborative - You can work with your team members on shared snippets, or share folders of snippets with them.

Pricing - Text Blaze is free forever, meaning you can use the free version forever without ever having to pay for a subscription.
TextExpander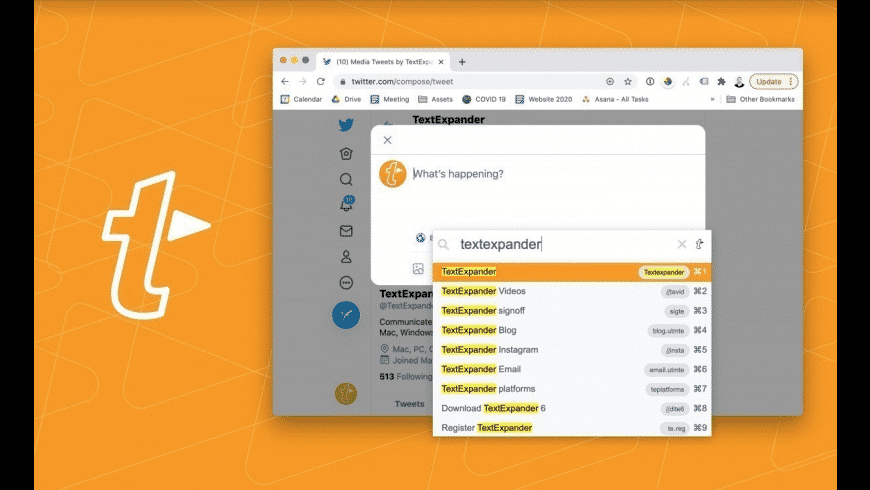 TextExpander is a popular text expansion tool used to create templates for teams.
With TextExpander, you can share snippets within your company/organization, coworkers, and friends as well as create customizable templates with fill-in-the-blank snippets.
Multi-device - TextExpander you to sign in to your account on more than one device.

Operating System - TextExpander works on macOS, Windows, and Linux.

Pricing - There are currently no free versions of TextExpander. But, TextExpander offers the following pricing plans:
Life Hacker - $3.33 per month
Team - $8.33 per user, per month
Enterprise - Must contact for pricing, based on needs and usage
PhraseExpress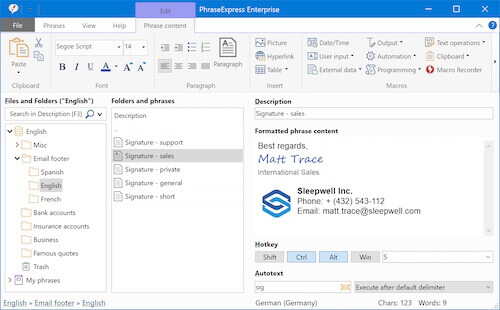 PhraseExpress is another tool with capacity for customization of dynamic phrases to personalize messages using shortcuts.
Here are some of its key features:
Secure - Offers "end-to-end" phrase file AES encryption, and restricted user interface to prevent operating errors.
Personalized - You can use different background colors and dynamic phrases to create a more personalized experience.
Multi-level folder hierarchy - You can create a multi-layered folder structure for optimal organization.

Versatile - You can insert snippets as RichText, HTML, and Word text
Operating System - PhraseExpress works on Mac, Windows, and iOS(iPhone and iPad).
Pricing - PhraseExpress offers free access for personal use only.
aText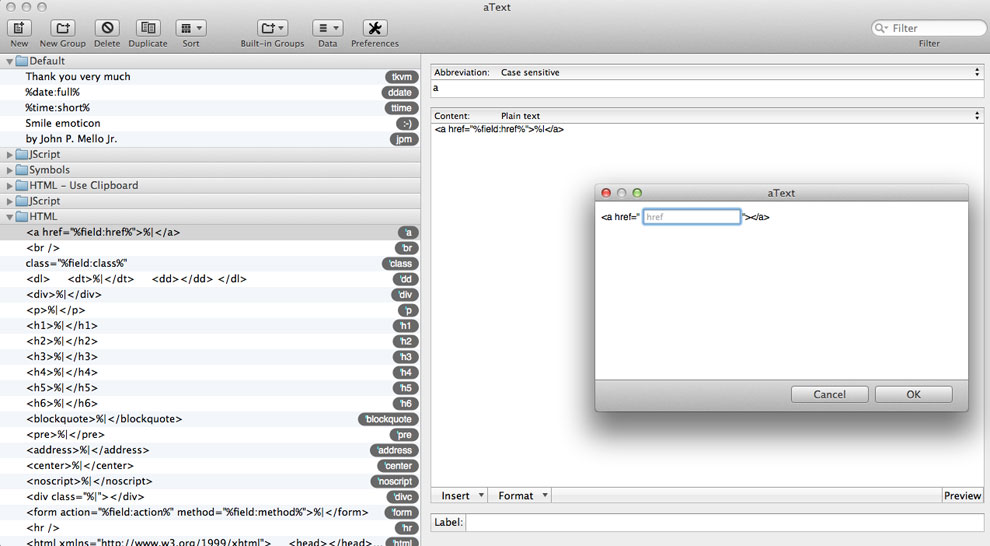 Another text expander, aText, has quite a few advanced features, making it a solid option if you are looking for an alternative to Magical.
Importable- You can import snippets from CV file, Automaton, SpellCatcherX, and more.
Built-in snippets- Built-in snippets for spell checks, HTML, and JavaScript.
Capitalization Focus - Offers an autocorrection on capitalization errors.
Advanced Functions - Includes date-time scripts, keystroke, AppleScript, and Shell Script.
Cloud Sync - aText syncs with iCloud Drive, Dropbox, OneDrive, Google Drive, and shared network folders.
Operating System - aText runs on macOS and Windows (Monterey & Ventura).
Pricing - aText offers a free-trial as well as license purchases.
AutoHotKey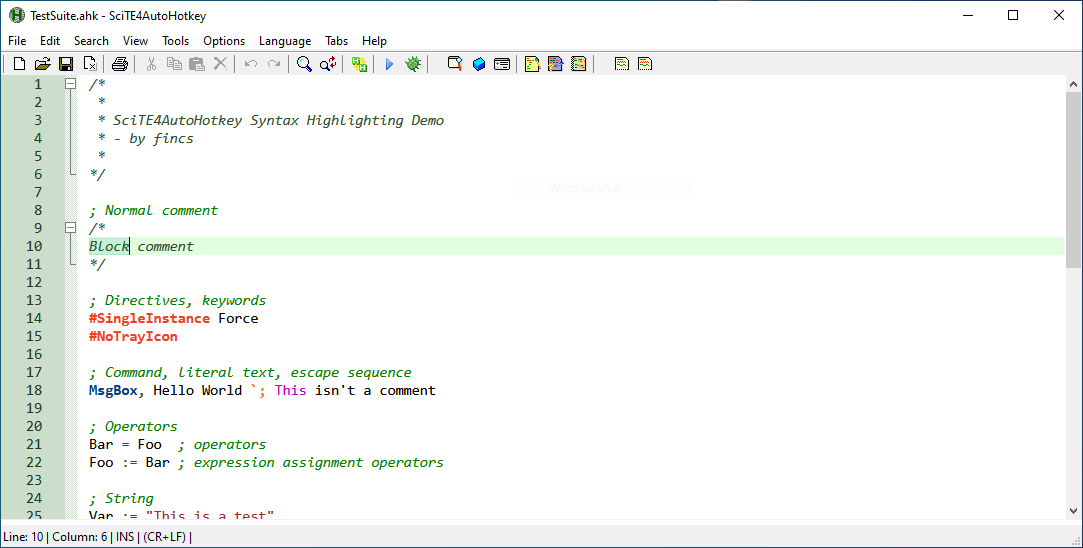 AutoHotKey is an open-source, free keyboard macro program only for Windows.
Open source -AutoHotKeys is open source, which allows users to assess security and change the code.
Shortcuts - You can set up shortcuts for frequently used phrases
Automatic signatures - You can set up automatic signatures to insert as a snippet.
Operating System - AutoHotKey only works on the Windows operating systems.
Pricing - AutoHotKey is free.
Which Text Expander Is Right For Me?
Using text expanders can have a lot of benefits, primarily helping you be productive and spend less time typing. There are many options regarding text expanders, and we hope that this article gave you some insight into which one is best for you.
If you still aren't sure which is best for you, go ahead and give Text Blaze a shot. It's free to download and you can use many of our unique features immediately upon creating an account. You can visit our website or our gallery to learn more about how people use Text Blaze to save time.