Productivity Hacks: How to Automate Your Work and Get More Done
Want to get more things done in less time? No, this isn't a dream or a hyperbole sales pitch, it's real!
Using automation can help you save time, streamline workflows, and boost your productivity. Automation is ultimately effective if you use it to streamline tasks that take up a lot of your time.
One example, something many of us do every day, is typing. We type emails, reports, social media updates, and so much more. It's a necessary task but often time-consuming, especially when it's repetitive.
Automating repetitive typing can have a major impact on your productivity. In fact, according to McKinsey, 66% of respondents already utilize automation in their workflows to save time.
In this article, we'll cover how you can use automation to boost your productivity and get more done in less time today!
What Exactly Is Automation?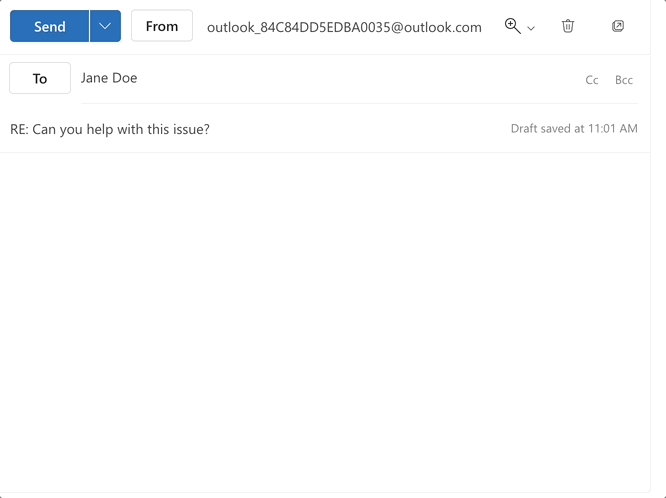 Automation is like having a helping hand with tasks that are repetitive or time-consuming. It's about using technology to do things automatically without needing constant human attention.
Though it might sound difficult or intimidating, auto-completing workflows is actually pretty simple. For example, using text replacement and hotkeys can help you spend less time on repetitive typing.
Example: One common task that can be automated is responding to emails. Instead of typing out your email and signature every time, you can automate it (read on to learn how) to save time and get more done.
Benefits of Automation
Automation isn't just a fancy word; it has real benefits that can make life easier. Here are three key benefits of using automation and autocomplete to simplify your workflows:
Save Time: Automation helps you perform repetitive tasks quickly, giving you more time for other things. Example: automated emails, reports, messages, etc.

Reduce Mistakes: Automation helps reduce human errors, which can lead to higher quality work.
According to a survey by Smartsheet, 66% of respondents cite human error as a a key issue automation can improve.
Increase Productivity: With more time and fewer mistakes, you can get more done.
How Does Automation Work?
Automation may sound complex, but it's essentially about breaking down a task into repeatable steps that a computer can follow. Here's how it generally works:
Automation is like teaching your computer a dance. Once it learns the steps, it can dance on its own, saving you time and effort to focus on more important tasks. It's a powerful tool in the modern world, making our lives more efficient and productive.
5 Ways To Automate Work & Save Time (Examples)
Automating typing is a handy way to improve productivity in various areas. Here are five examples of how to use automation:
Email Responses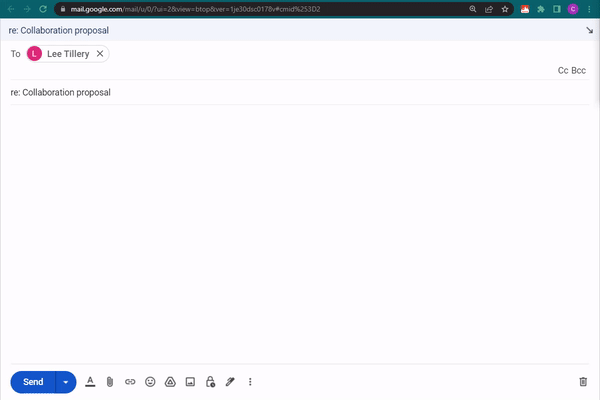 By setting up templates for common replies, you can insert pre-written answers with a simple keystroke, saving time on repetitive emails.
Common emails can be easily automated without losing your personal touch. Here are a few types of emails that can be automated easily:
Meeting invitations & reminders
Out of office emails
Review/request emails
Filling Out Forms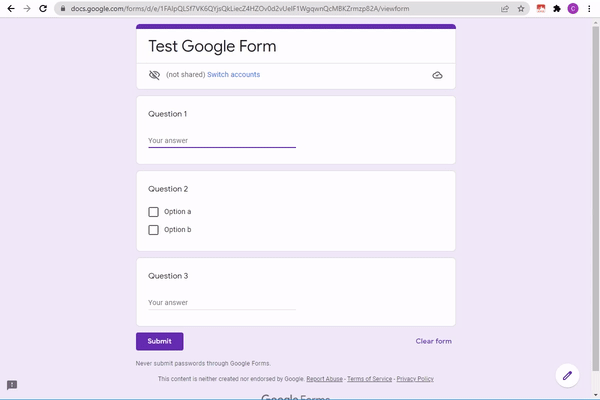 Use automation to store information and autofill forms with a single command, reducing the need for tedious manual entry.
If you have to frequently fill out a form or report for your job, automating this task can not only save you time, but it can help you avoid mistakes while filling out the form.
Creating Reports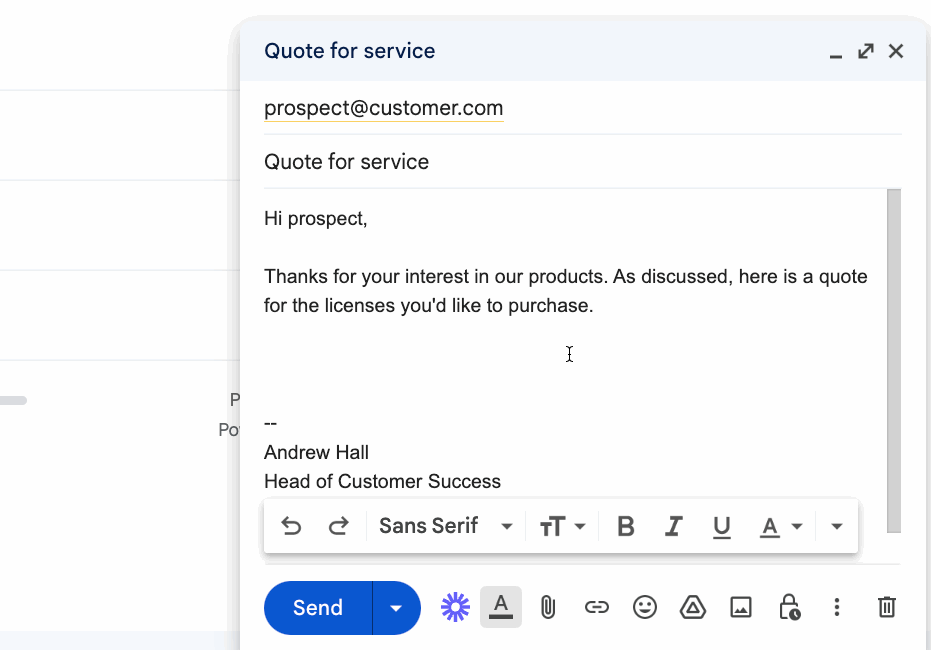 Templates with placeholders for variable data can be created, allowing software to fill in the rest, ensuring consistency and speeding up report generation.
As previously stated, automation helps reduce errors, which is important for reporting. Frequent errors can lead to issues with reports, whether you do them daily, weekly, or monthly.
Document Formatting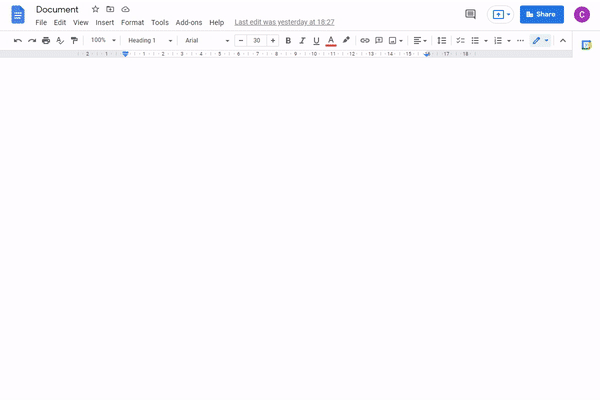 If you often write documents that follow the same structure, automation can apply the required formatting. For example, you can create a shortcut that sets up your preferred headings, bullet points, and fonts, so every document starts with a consistent look.
Something trivial such as document formatting can be easily automated without affecting the content or tone of the text.
Date and Time Stamps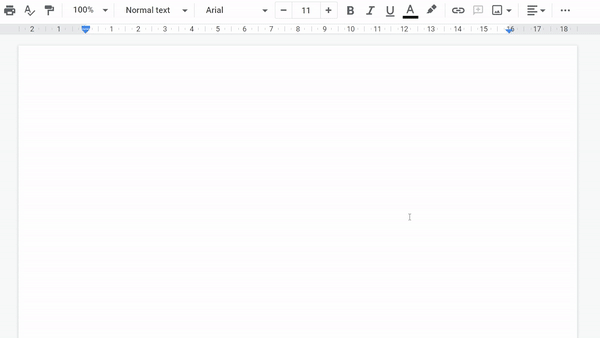 If you frequently need to add the current date and time to documents, logs, or notes, you can create a shortcut to insert them automatically. No need to check the calendar or clock; the right tool will do it for you.
By incorporating these five examples of typing automation, you can enhance efficiency in everyday tasks. It's not just about speeding up typing; it's about freeing yourself for more valuable work and getting more done with less effort. It's a simple change with big rewards!
How to Automate Typing to Boost Productivity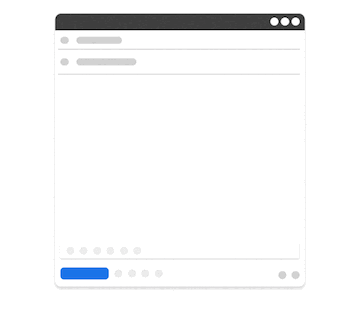 If you are looking for a tool to help you automate your work and get more done, look no further than Text Blaze. Text Blaze helps you set up automation & autocomplete and get things done quicker.
With Text Blaze, you use keyboard shortcuts to quickly insert smart text templates anywhere (any site or app). Whether you want to automate basic emails or phrases or automate complex workflows like form-filling, Text Blaze helps you do it faster!
Benefits of Text Blaze:
Text Blaze is 100% free: you can use Text Blaze to autocomplete your emails without ever paying for a subscription.

You can use shortcuts to automate work on any of your most used sites/apps.

Forms (placeholders), dynamic logic, and formulas help you create super powerful automation templates to get more done.
Hack Your Productivity With Automation!
Automation and autocomplete, especially in typing, are like having a helpful friend who's always there to give a hand. By understanding what automation is, how it works, and using tools to automate typing, anyone can save time and get more done.
So why not give it a try? It's time to work smarter, not harder!
Use Text Blaze to automate repetitive typing, get more done, and save time today!