SAT Prep 101: SAT Vocab Flashcards
Every journey begins with a single step.
For high school students, that step often means preparing for college admission tests, one of the most significant being the SAT.
As a test that evaluates your readiness for college, the SAT can feel like a daunting challenge, especially when it comes to vocabulary.
But fear not, because there's a simple yet effective tool that can make studying vocab a breeze: online flashcards.
In this article, we'll cover everything you need to know about creating flashcards for SAT vocab and provide a template you can use to start prepping for it today.
What is the SAT?
Before diving into the world of flashcards, let's take a quick look at the SAT itself.
The SAT, short for the Scholastic Assessment Test, is a standardized test used by many colleges and universities in the United States as a part of their admissions process. It's designed to assess a student's readiness for college. The test covers reading, writing, and math, with an optional essay component.
In the reading and writing sections, having a strong vocabulary is essential. It helps you understand the context, make connections, and articulate your thoughts more effectively.
That's why many students invest time in vocabulary prep, and one of the most popular methods involves using online flashcards.
What Are the Sections of the SAT?
Understanding the SAT starts with breaking down its structure. This test isn't just a jumble of questions; it's carefully divided into four primary sections, each targeting specific skills.
Reading
This section assesses your ability to comprehend and analyze passages from a wide variety of sources - literature, social sciences, natural sciences, and historical documents. You'll be tasked with understanding the main ideas, interpreting the meaning of words in context, and drawing conclusions from the presented information.
Writing and Language
Here, your editing skills come into play. You'll encounter passages that have errors or weaknesses in phrasing, grammar, or overall structure. Your job is to pick the best solutions to improve the text while maintaining or enhancing its original meaning.
Math (No Calculator)
This part tests your mathematical prowess without the aid of a calculator. You'll encounter questions covering algebra, problem-solving, data analysis, and some geometry and trigonometry - all of which require a strong understanding of mathematical concepts and principles.
Math (With Calculator)
In this section, you're allowed to use a calculator. The questions continue to cover algebra, problem-solving, data analysis, and advanced math concepts. Here, the focus is more on complex problem-solving and analysis rather than basic operations.
Optional Essay
If you choose to take it, you'll analyze a piece of writing and explain how the author builds an argument to persuade an audience. This section evaluates your critical reading, analytical, and writing skills.
Each of these sections is designed to assess different skills needed for success in college and beyond. And remember, while the SAT vocabulary might seem like it's most related to the Reading and Writing and Language sections, a solid vocabulary actually aids in understanding the test as a whole.
Why Use Online Flashcards to Study?
When we think about SAT vocabulary, the idea of plowing through a mountainous pile of new words can seem intimidating. But what if we told you that there's a less-stressful way to tackle it? That's the value of using online flashcards.
Picture using flashcards as a conversation with your memory. You see a word, your brain scrambles to recall the meaning, and voila! It's an 'active recall' process that helps boost memory retention. Each time you guess the meaning of a word before flipping the card, you're nudging your brain to form stronger associations with that word.
Plus, it gets even better with online flashcards. Remove the time, hassle, and cost of creating physical flashcards and you get a process that is just as effective while also being less time-consuming and cheaper.
And guess what? These flashcards are incredibly versatile. They can be accessed anytime, anywhere - a quick vocab session on your commute or a few minutes of study during a lunch break.
The power to study efficiently is literally in your pocket. And let's not forget, they're editable. You can add new words, modify definitions, and even share them with friends for a group study session.
In a nutshell, online flashcards are your effective, efficient, and adaptable tool for mastering SAT vocabulary.
Tips on Creating Online Flashcards
Creating effective online flashcards is a breeze if you keep the following tips in mind:
Keep it simple: Each flashcard should contain a single word or term, and its definition, a sentence using the word, and possible synonyms. This ensures you learn the word in context while avoiding information overload.

Make it personal: Use the word in a sentence that relates to your life or interests. You're more likely to remember the word if you've connected it to something you care about.

Be consistent: Set a daily goal of how many new flashcards you want to create and stick to it. Consistent studying is key to long-term retention.

Don't forget to review: Creating flashcards isn't enough; make sure you're regularly reviewing old ones to ensure you're retaining what you've learned.
How to Create Online Flashcards
The key benefit of creating online flashcards is that it is simple and time-friendly. Check out our template below to start studying for your upcoming SAT exam today.
SAT Vocab Flashcards Template
With Text Blaze and Data Blaze, you can manage a list of SAT vocab words in a spreadsheet and quickly generate flashcards to sutyd them with keyboard shortcuts.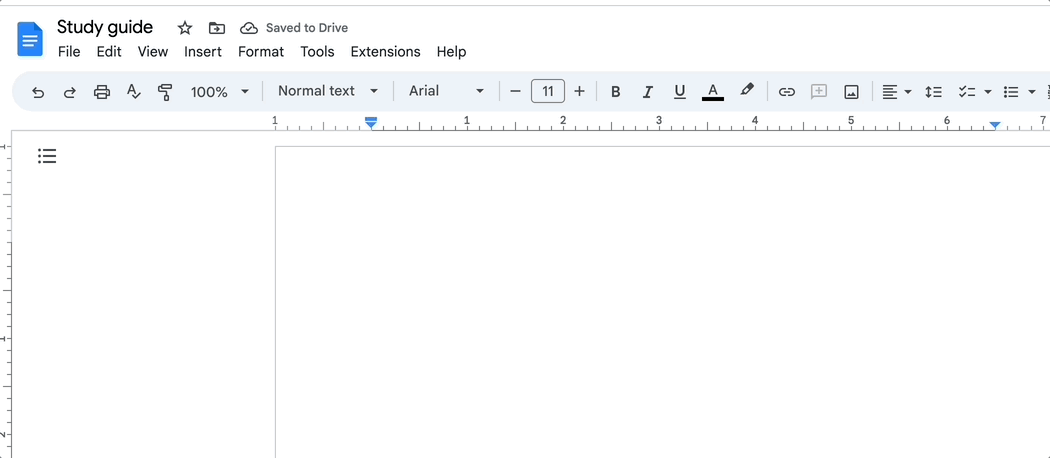 The SAT vocab flashcards template below includes almost 150 terms to help you prepare for the SAT with ease.
Our SAT vocab flashcards template below can be used to:
Pull up vocab words and jot down your predictions for their definitions.
Get a definition and note your guess for the corresponding SAT vocab word.
Mark terms as "memorized" to remove them from the pool, helping you to concentrate on the SAT vocab words you still need to commit to memory.
Want to save hours of repetitive typing for free?
Join thousands of teams who are using Text Blaze templates.
Conclusion
Mastering SAT vocabulary can seem like a mountainous task, but with the help of online flashcards, it becomes an achievable goal.
The SAT is all about testing your command over language, and there's no better tool for that than flashcards that promote active recall, offer efficient learning, and adapt to your pace.
Use Text Blaze to quickly generate flashcards for SAT vocab words, start studying in minutes, and effectively prep so you can ace the SAT.
Hi there! You made it all the way down to the bottom of this article. Take a few seconds to share it.
Want to turbo charge your work with templates and snippets? Text Blaze is the fastest way to do that.