How to Create The Best Small Business Marketing Plan in 2023
In the ever-evolving landscape of the digital age, even small businesses have to rise to the occasion and create competitive marketing strategies.
In fact, according to NerdWallet, "41% of local businesses depend on social media to drive revenue."
2023 has brought new opportunities for businesses to market themselves effectively, but knowing where to start can be overwhelming.
Creating a marketing plan for a small business doesn't have to be a headache or month-long project. With the right knowledge, you can create and implement a marketing plan for your small business in no time.
In this article, we'll cover how to create the best small business marketing plan to help you grow your small business in 2023.
What is a Small Business Marketing Plan?
In essence, a small business marketing plan is your road map to success. It outlines your business's marketing and advertising strategies, and serves as a guide for your campaigns, goals, and actions.
Its primary objective is to attract and retain customers, which in turn, drives revenue and promotes growth.
A well-crafted marketing plan should be thorough yet flexible, enabling your business to respond to changing market conditions and customer behaviors.
Just as every small business is unique, every marketing plan should also be tailored to the particular needs, resources, and objectives of your business.
Sections of a Marketing Plan
A small business marketing plan usually contains several essential sections. Let's delve into each:
Executive Summary: This is a brief overview of your entire marketing plan. It should concisely summarize your strategies, key objectives, and expected outcomes.

Company Description: This section presents an in-depth understanding of your business, including its nature, products or services, and unique selling propositions (USPs).

Market Research: Here, you provide information about your target audience, including their behaviors, preferences, and needs. Additionally, this section includes competitive analysis.

Marketing Strategy: This is where you define your overall marketing goals, and the strategies and tactics you will use to achieve them.

Budget: A detailed budget section outlines the cost of implementing your marketing plan, which should align with your financial capacities.

Implementation: This section outlines how you will carry out your marketing strategies, from your timelines to your personnel assignments.
Tips on Marketing a Small Business
In 2023, the marketing world continues to revolve around digital platforms. However, traditional methods can still play a role in your marketing mix. Here are some essential tips:
Get to know your audience
Tailor your marketing messages according to your audience's demographics, behavior, and needs. Tools like Google Analytics and social media insights can provide valuable data about your audience.
Embrace social media
From Instagram to LinkedIn, each platform offers unique ways to connect with different segments of your audience. Use engaging content to build relationships with your customers.
Check out our Social Media Calendar Template to manage your social media game with ease in 2023!
SEO is vital
Good Search Engine Optimization (SEO) practices help your business get discovered online. Regularly update your website with valuable, keyword-rich content that caters to your audience's needs.
Leverage email marketing
Email marketing remains a cost-effective way to nurture leads and maintain customer relationships. Personalized, timely emails can deliver high ROI.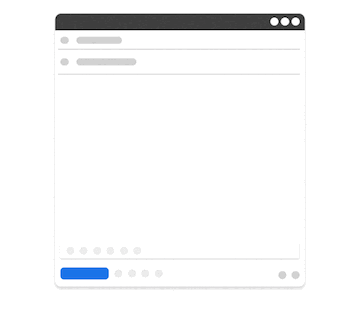 If you are looking for a way to send automated, yet personalized marketing emails, look no further than Text Blaze.
With Text Blaze, you can automate emails without losing your personal touch by using keyboard shortcuts that allow you to insert text templates anywhere online.
The best part? Text Blaze is free forever! You can get value immediately upon creating an account and never have to pay a single dollar.
Want to save hours of repetitive typing for free?
Join thousands of teams who are using Text Blaze templates.
Monitor and adjust
Keep track of your marketing performance through metrics and analytics. Don't hesitate to tweak your plan as needed.
Conclusion
Creating a successful small business marketing plan in 2023 calls for a blend of tried-and-true practices and fresh strategies that align with the digital age. Understanding your audience, leveraging social media, practicing good SEO, and harnessing the power of email marketing can help your business stand out in a crowded marketplace.
Use Text Blaze to help you automate your marketing emails without losing your personal touch. Text Blaze helps you save time, boost productivity, and focus on the aspects of business that matter most: your customers.
What are you waiting for? Give Text Blaze a try for free today!
Hi there! You made it all the way down to the bottom of this article. Take a few seconds to share it.
Want to turbo charge your work with templates and snippets? Text Blaze is the fastest way to do that.