5 Best Social Media Calendar Apps to Boost Your Social Game in 2023
Imagine yourself in the midst of a myriad of tasks: posting updates on Facebook, crafting tweets, updating your LinkedIn profile, and strategizing for Instagram.
It can feel overwhelming, almost as if you're trying to juggle too many tasks at once. Sounds relatable? It's the reality of handling social media management, which can often be complex and time-consuming.
Whether you are managing a company account or building your personal brand, managing social media can be difficult.
Using a social media calendar can help you stay on top of your content calendar, make sure you don't miss a post, and help you improve the quality of your social posts.
In this article, we'll cover why you should consider using a social media calendar and provide 5 apps you can use to get started to manage your content calendar today.
What is a Social Media Calendar App?
Social media calendar apps are online tools designed to help you organize, schedule, and automate your social media content. Picture your physical calendar, with birthdays, meetings, and holidays marked, but now imagine it supercharged.
Instead of reminding you about grandma's birthday, it's reminding you about posting on Facebook, tweeting a campaign message, or updating your LinkedIn profile.
These tools vary in complexity and functionality, but the goal remains the same: to help you stay organized, consistent, and efficient with your social media posting schedule.
They typically come with an easy-to-use interface that allows you to visualize your posts on a calendar, hence the name. This way, you can plan and coordinate your marketing strategies across different platforms all from one place.
Why Use a Social Media Calendar App?
The benefits of using a social media calendar app are immense. First, they promote consistency. Consistency is key in the social media realm; with regular, engaging content, your audience is more likely to stay connected and interact with your brand.
Second, they save time. No more frantic last-minute posting or feeling like you're perpetually behind the eight-ball. You can plan your content weeks or even months in advance, then let the app take care of the rest.
Third, these apps can provide valuable insights about your posts, such as the best time to post and the types of content your audience resonates with the most. This allows you to tailor your content more effectively, resulting in better engagement and more followers.
How to Use a Social Media Calendar?
Managing a social media calendar can initially seem like a daunting task, but with a clear step-by-step approach, you can maximize its potential. Here is how you can use a social media calendar effectively:
Determine Your Goals: Before you even start filling in your calendar, decide what you want to achieve with your social media platforms. Your goals will dictate the type of content you'll be scheduling.

Audit Your Social Media Platforms: Review your existing social media channels. What type of content performs well? When do your followers seem most active? Use this data to inform your calendar strategy.

Create a Content Plan: Develop a plan for the type of content you will post on each platform. Remember that each social media platform has its unique features and audience, so your content should be tailored accordingly.

Schedule Your Posts: Start filling in your calendar. Plan out your posts for each platform, ensuring you have a good mix of content types. Remember to schedule your posts for the times when your followers are most active.

Set Regular Review Points: Social media is dynamic, so it's essential to regularly review and update your calendar based on the performance of your posts. Use analytics to understand which posts are performing well and why. This will allow you to adjust your strategy and improve your future posts.

Plan Ahead for Special Events or Holidays: Make sure to schedule content related to special events, holidays, or trending topics relevant to your industry well in advance. This ensures you're prepared and not scrambling for content at the last minute.

Delegate and Collaborate: If you have a team, make sure everyone knows their role in implementing the social media calendar. This could include creating content, scheduling posts, responding to comments, or analyzing performance.

Consistency is Key: Ensure you are consistently posting according to your social media calendar. Consistency helps to build your brand presence and keeps your audience engaged.
5 Best Social Media Calendar Apps
There are several fantastic options when it comes to social media calendar apps, but here are the top three picks:
1. Text Blaze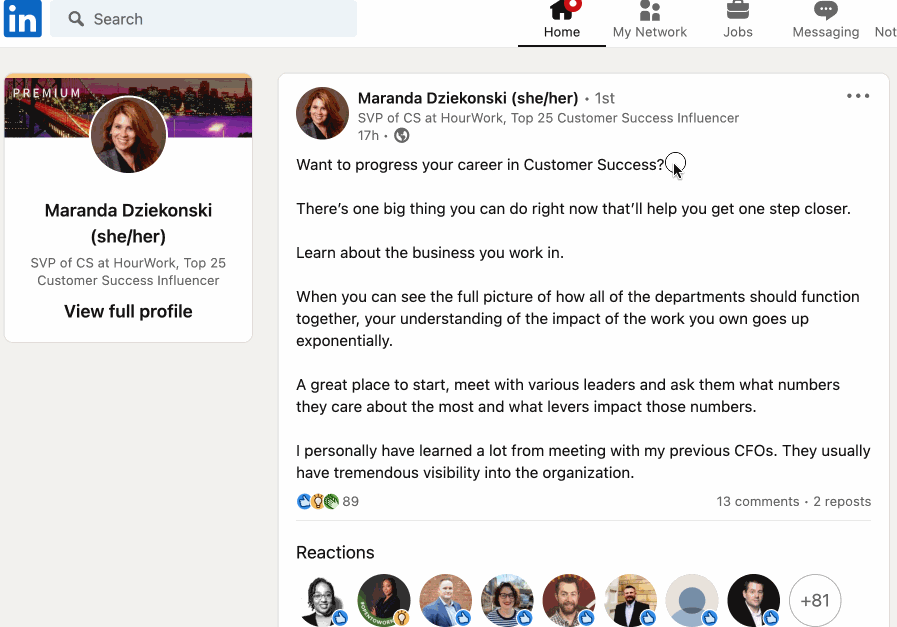 With Text Blaze, you can manage your social media calendar with ease. Text Blaze allows you to use keyboard shortcuts to eliminate repetitive typing and boost productivity.
Using our social media calendar template (below), you can:
Add new social posts to your calendar directly from any site. For example, you can add a new post while scrolling on Twitter with just a few keystrokes.
Quickly generate a list of upcoming posts to help you manage your content.
Keep all details about your posts in one place so you can stay on top of your social calendar.
Give our social media calendar template below a try today!
Want to save hours of repetitive typing for free?
Join thousands of teams who are using Text Blaze templates.
2. Hootsuite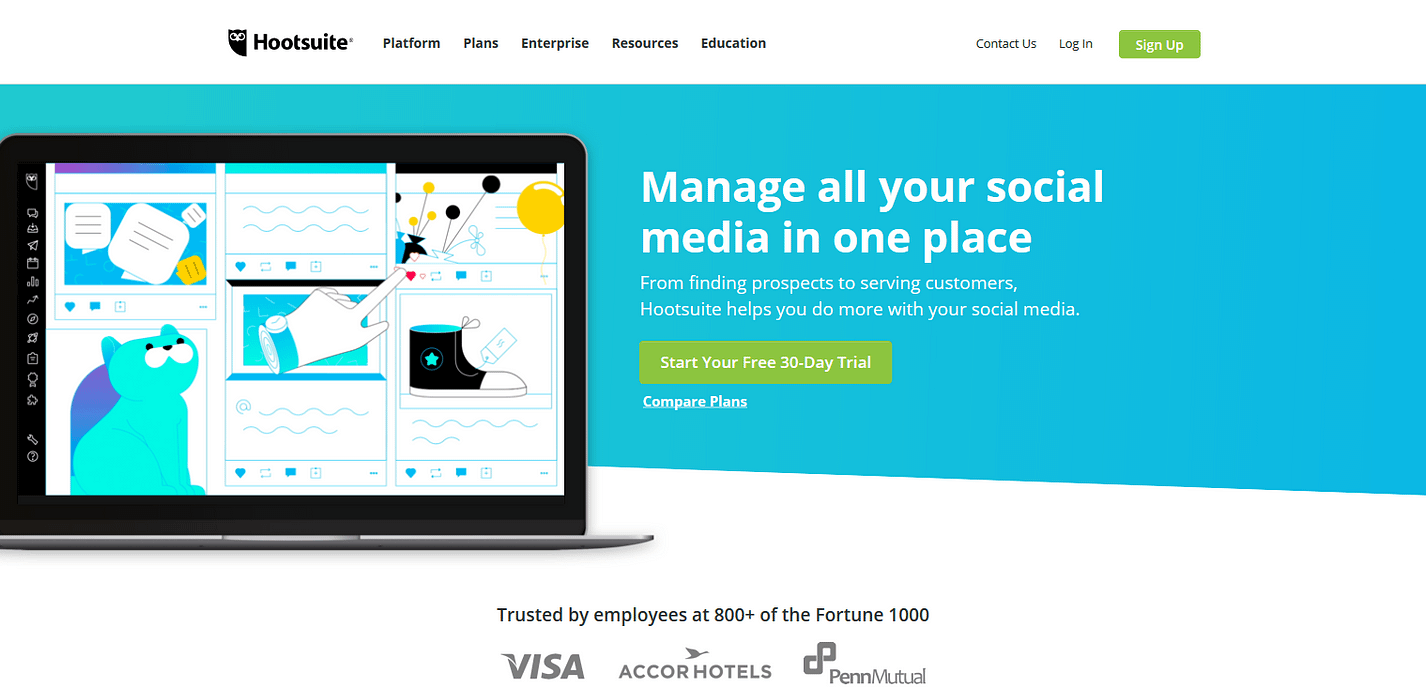 Hootsuite is one of the most popular social media management tools that is known for its comprehensive features and ease of use. Hootsuite allows you to schedule posts, monitor your social media feeds, and generate performance reports.
It supports multiple social networks, including Facebook, Instagram, Twitter, LinkedIn, and Pinterest. The analytics component is especially useful for understanding your social media impact and adjusting your strategies accordingly.
3. Buffer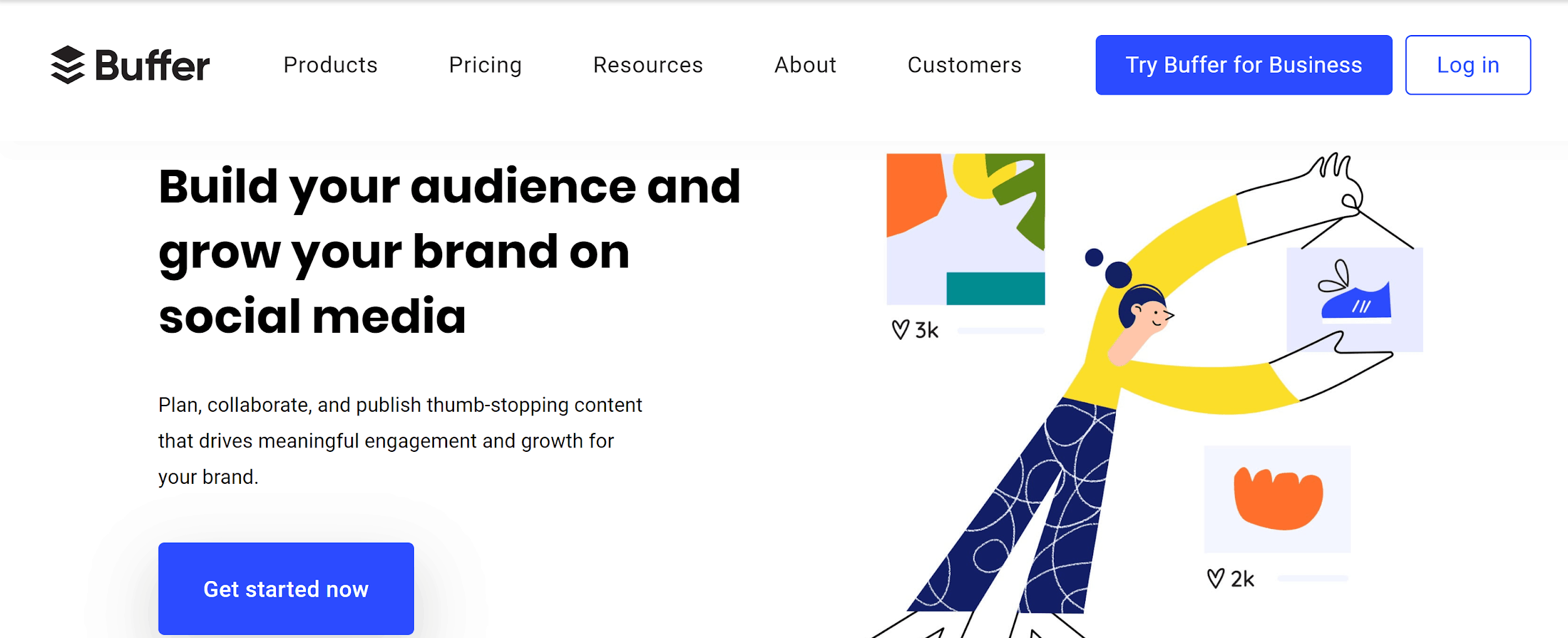 Buffer is a tool that helps you manage your social posting and efficiency. It offers seamless scheduling and automatic posting features, all within a clean, user-friendly interface.
Buffer also offers performance analytics, helping you understand your audience better and optimize your content for maximum engagement.
4. Sprout Social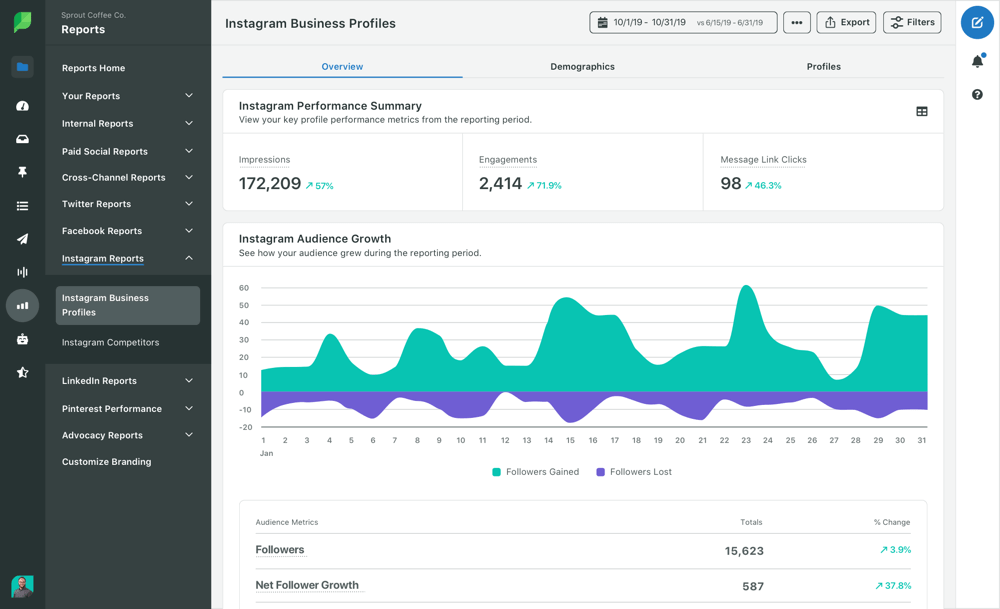 Sprout Social is a robust social media management tool that combines scheduling, engagement, and analytics into one platform.
Sprout Social's unique feature is its social listening capability, which allows you to monitor brand mentions and understand trending topics relevant to your business. It helps you to not just speak, but listen, making your brand more responsive and engaging.
5. CoSchedule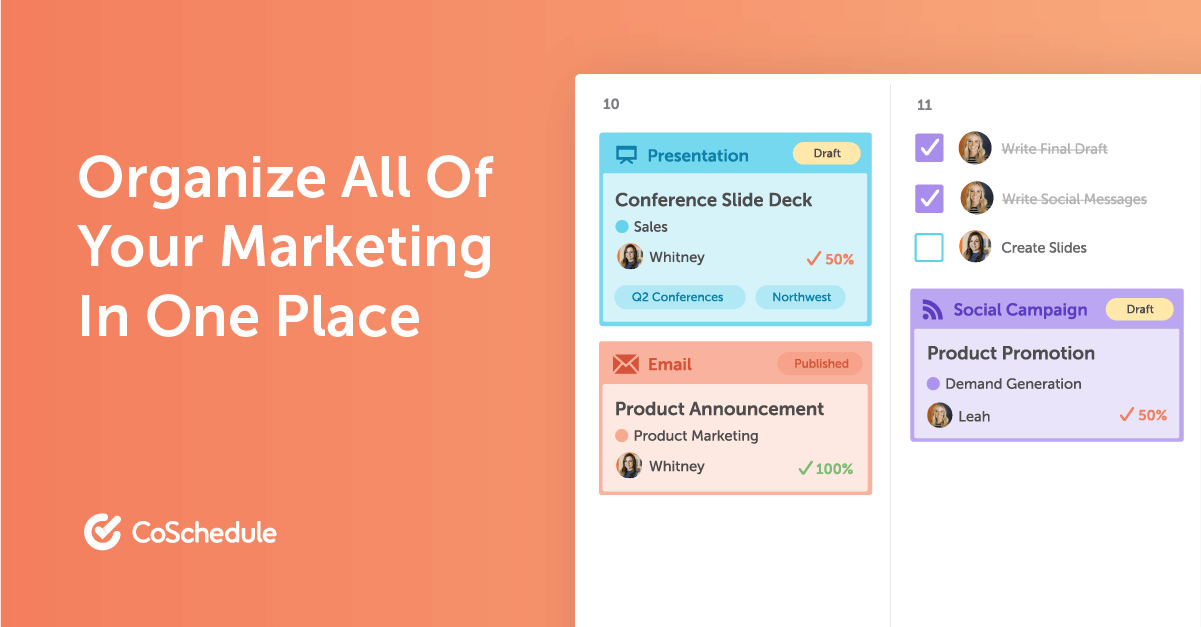 CoSchedule is a social media marketing tool that stands out for its ability to centralize your entire marketing suite, not just your social media.
It offers a unified marketing calendar where you can plan, create, and schedule blog posts, emails, and social media all in one place. Its ReQueue feature also fills in gaps in your social schedule with your top-performing posts, ensuring you get the most out of your content.
Conclusion
Navigating the social media landscape doesn't have to be a daunting task. With the right social media calendar app, you can stay on top of your social media calendar with ease.
Use Text Blaze if you want to manage your social media calendar from anywhere online with just a few taps on your keyboard.
Give Text Blaze a try for free today!
Hi there! You made it all the way down to the bottom of this article. Take a few seconds to share it.
Want to turbo charge your work with templates and snippets? Text Blaze is the fastest way to do that.