The Step-By-Step Spreadsheet to Database Conversion Guide
In today's data-driven world, managing information efficiently is crucial for businesses, organizations, and individuals alike.
Spreadsheets have long been a go-to tool for organizing and analyzing data, but as data volumes grow and complexities increase, it becomes necessary to explore more robust solutions.
This is where databases come into play. Databases are different from spreadsheets in that that they store information, which makes them a good alternative if you are looking to have more control over your data.
In this article, we'll delve into the reasons why converting a spreadsheet to a database can be beneficial, along with a step-by-step guide on how to make the transition.
Why Convert a Spreadsheet to a Database?
While spreadsheets offer a simple and intuitive way to organize data, they have their limitations. As the number of rows and columns expands, spreadsheets can become unwieldy, prone to errors, and challenging to manage collaboratively.
Databases, on the other hand, provide a structured and scalable approach to data management. They offer enhanced data integrity, security, and powerful querying capabilities.
By converting your spreadsheet to a database, you can centralize and streamline your data, making it more accessible and reliable.
How to Convert a Spreadsheet to a Database
Plan and analyze your data: Before diving into the conversion process, it's essential to take a moment to understand your data needs. Figure out the different categories and relationships within your data. This step will help you design the right structure for your database and ensure a smooth transition.

Choose the perfect database tool: There are many options to pick from, read on to learn about one great, free option. Consider factors like the amount of data you have, its complexity, and your specific requirements to find the tool that suits you best.

Build the database outline: Now it's time to translate your spreadsheet structure into a database. Don't worry; it's simpler than it sounds. Just define tables, columns, data types, and how they relate to each other. Remember, the goal is to make your data organized, efficient, and easy to work with.

Import the data: Say goodbye to your spreadsheet and hello to the database! First, export your spreadsheet data in a format that the tool can handle, like CSV or Excel. Then, import that data into your newly created database. Just make sure to match the columns from the spreadsheet with the right database fields. This step ensures your data makes a smooth transition into its new home.

Validate and refine the data: Now that your data is all cozy in the database, it's time for a quick quality check. Look for any inconsistencies, missing info, or formatting glitches. Fix them up to keep your data accurate and reliable.
And voila! You've successfully transformed your spreadsheet into a powerful database. Now you can enjoy better data management, improved collaboration, and unleash the true potential of your information. It's like giving your data wings to soar!
How to Build a Simple Database
One of the best tools available for data management is Data Blaze. You can convert your spreadsheet to a Data Blaze space to keep your data organized and ready for you to use anyhwere.
With Data Blaze, you can view, access, insert, and add data from any site or app with just a few taps on your keyboard.
Whether you want to add a new contact to your CRM or use CRM data directly in your emails, Data Blaze helps make your data available anywhere.
The best part? Data Blaze is completely free!
Spreadsheet to Database Conversion: Step-By-Step
Here are the steps to convert your spreadsheet to a space in Data Blaze:
Go to data.blaze.today

Click the plus button on the top left of the page to create a new space. Give it a name (and icon if you want). Click "Create."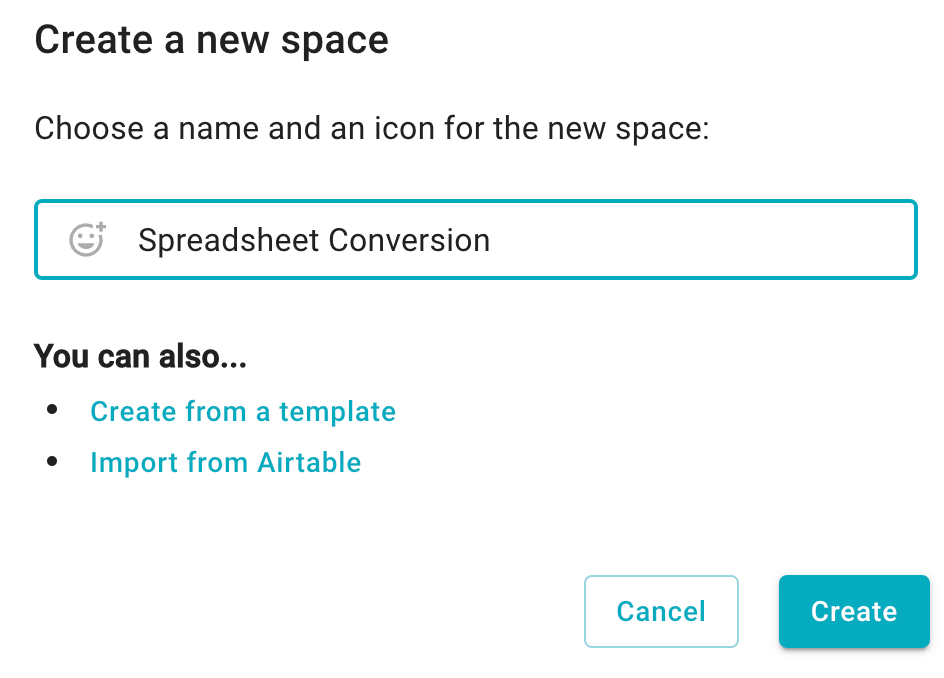 Click "Add a table" at the top of the space.

Choose how you will import your data (CSV, XML, JSON, or pasted data).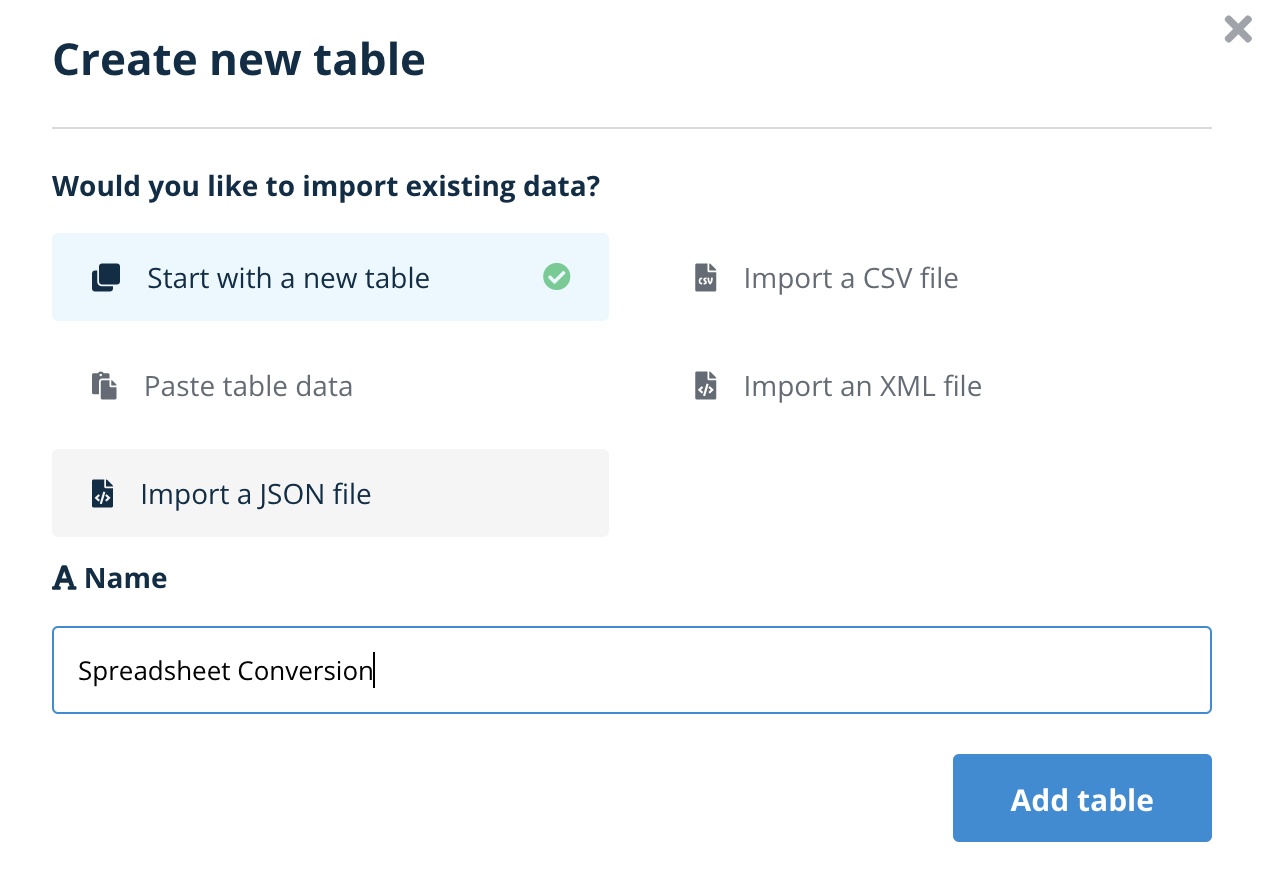 Format your data using rich data types: text, files, numbers, emails, dates, formulas, and lots more.

Save time and access your data anywhere online with Data Blaze!
Want to make your data work for you?
Use Data Blaze to organize your data from anywhere for free.
Conclusion
Converting a spreadsheet to a database can revolutionize your data management practices. By migrating to a database, you can overcome the limitations of spreadsheets, gain better control over your data, and unlock powerful capabilities for analysis and collaboration.
Use Data Blaze to use your data anywhere online with keyboard shortcuts, save time, and manage your data with ease.
What are you waiting for? It's 100% free! Give Data Blaze a try today!
Hi there! You made it all the way down to the bottom of this article. Take a few seconds to share it.
Want to turbo charge your work with templates and snippets? Text Blaze is the fastest way to do that.