Spreadsheet vs Database: What's the Difference?
When it comes to managing data, there are two popular approaches: a spreadsheet and a database.
They are fairly similar, and it can be difficult to determine the difference between the two.
In this article, we'll provide a definition for both spreadsheets and databases, as well as cover the similarities and differences of each.
What's a spreadsheet?
Spreadsheets can be useful for organizing and tracking data. In the most basic sense, a spreadsheet is an electronic document composed of rows and columns that essentially works as a calculator for entering and manipulating numerical data.
Spreadsheets enable sorting, charting, and automatic calculations on the collected data, which allows for organized summaries of information for analysis and decision-making purposes.
Spreadsheets in a business setting are primarily used to store, organize and analyze data. Spreadsheets can store customer lists, track sales results, prepare budgets, and forecast future trends.
They can help with accounting processes such as inventory management and tracking expenses. Other uses include tracking project progress, monitoring employee performance, and managing customer relations.
What's a database?
Databases securely store information in rows and columns, similar to spreadsheets. However, one of the key differences from spreadsheets is that databases offer enhanced search and sorting capabilities.
Data is typically organized into records and fields, allowing quicker data access. This versatility makes databases ideal for any organization looking to streamline its data management tasks while having the ability to get actionable insights from the information they have stored.
In addition to their uses in software and web development, databases are also used in various industries, such as finance, health care, and manufacturing. Databases can store customer information, financial records, inventory data, and more.
Choosing the correct type of database for your application will depend on the kind of data you're working with, the size and scalability requirements of your system, and other factors unique to your business.
Similarities
When it comes to data storage, spreadsheets, and databases share some commonalities. Both allow users to store information in organized formats, with data typically displayed in tabular form.
It is also easy to apply different kinds of sorting rules in both, allowing users to find the information they need quickly.
Ultimately, spreadsheet and database applications can help users store vast amounts of data effectively and securely but offer different levels of flexibility and security.
Differences
The primary difference between spreadsheets and databases is how they store information.
Spreadsheet programs allow users to store their data in tabular form, with rows and columns creating grids for manipulation.
Databases, by comparison, also use stored information but manage it as discrete parts rather than as a flat table. They provide more flexibility when organizing large or complex data sets and can easily support relationships, constraints, and complex calculations.
In general, spreadsheets are great for more minor operations involving calculations, while databases offer greater structural flexibility, expansive building potential, and the ability to store look-up tables.
Use Data Blaze to access your data from anywhere
Data Blaze is a free spreadsheet app that makes your data available for you anywhere with a click of a button.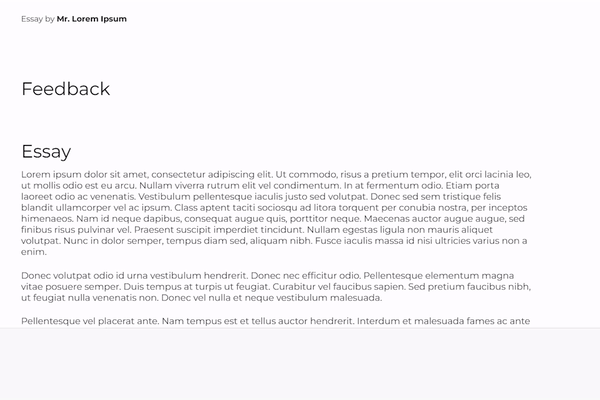 Manage your data tables with rich data types (text, numbers, files, dates, etc), dynamic views, external forms, and more.
Interact with your data from anywhere using keyboard shortcuts: email product information, log contact details, track team check-ins, share project summaries, and, much more.
What makes Data Blaze great:
Create and send forms/suerveys that collect data and automatically inserts it into your Data Blaze tables.
You can organize your data, sort it, and filter it as needed.
Update, insert, and delete rows from your Data Blaze tables using Text Blaze snippets.
Want to make your data work for you?
Use Data Blaze to organize your data from anywhere for free.
Choosing the right option for you business
Choosing between a spreadsheet and database will depend on the amount of data you store, how it's used, and how quickly you need to access it.
However, it should be noted that spreadsheets and databases can be used in combination with one another, depending on the use case. For example, a spreadsheet can provide more user- friendly ways to view data, while a database can be used to store and query your data.
If you're looking for a tool to help you manage, access, and update your data, look no further than Data Blaze. With Data Blaze, you can quickly access your data from anywhere with just a few keystrokes.
Give Data Blaze a try for free today!
Hi there! You made it all the way down to the bottom of this article. Take a few seconds to share it.
Want to turbo charge your work with templates and snippets? Text Blaze is the fastest way to do that.