How to Use Templates to Create Professional and Effective Emails
In today's age, you can't have work without email. The two are synonymous at this point. Whether we're talking to clients, colleagues, or bosses, we spend a lot of time typing away.
According to FinancesOnline, an estimated 376.4 billion emails will be sent per day by 2025.
The thing is, we often write the same kinds of emails over and over. How much time could we save if we didn't have to type everything from scratch each time?
Using email templates, you can boost your professionalism as well as write more effective emails, which saves you time in the long-run.
In this article, we'll cover why you should use email templates to make your emails more professional and effective and provide some templates you can use to get started today.
Importance of Writing Effective Emails
Writing effective emails is not just a nice skill to have; it's pretty much a necessity in today's professional world. Let's be real, emails are often the first line of communication between you and clients, partners, or even future employers.
A poorly written email can create a bad first impression and might even affect your career prospects.
What Is An "Effective Email"?
Well, an effective email is clear, well-structured, relevant, polite, and includes a clear call to action, making it easy for the recipient to understand your message and what steps to take next.
Ultimately, an effective email is one that "gets the job done." It accomplishes the goal you set out to achieve: inform someone of something, get someone to do something, schedule something, etc.
Most important aspect of an effective email: including a CTA (call-to-action) is the key differentiator between a poor email and an effective one.
Reasons Why Your Emails Need to Be Effective
First Impressions Matter
The saying, "You never get a second chance to make a first impression," holds true for emails too. A well-crafted, professional email can set the tone for your entire interaction with someone.
Builds Your Personal Brand
Every email you send adds to the perception people have of you. If your emails are consistently well-written, clear, and professional, you'll build a strong personal brand.
Saves Time for Everyone
A clear, concise email leaves no room for confusion. This saves both you and the recipient time in the long run as it reduces the need for follow-up emails to clarify points.
Facilitates Better Communication
Effective emails lead to better communication. When your message is clear and to the point, it's easier for the other person to respond appropriately, making the whole process smoother.
If you want to reduce unnecessary back-and-forth, save time, and focus on work that matters most, you should make sure you're sending effective emails to boost your open rate and achieve the goal of the email.
Enhances Professionalism
A well-written email reflects your professionalism and attention to detail, qualities that are highly valued in any work setting (more on this below).
Knowing the importance of effective emails gives more weight to the idea of using templates. They're not just a time-saving tool but also an excellent way to standardize the quality of your communications.
Importance of Professionalism in Emails
Being professional in your emails is super important. It's like wearing a suit to a job interview. The way you present yourself in an email can make a big difference in how people see you.
You want to come off as serious, respectful, and knowledgeable. An unprofessional email can give the impression that you're not serious about your job or that you don't pay attention to details.
Remember, emails often get forwarded around. So, the impression you make with your emails doesn't just stop with the first person who reads it.
It can spread to other people in the company or even outside it. Making sure your emails are professional helps you build a good reputation. You never know where that email could end up!
Note: You don't have to be super formal every time you send an email, but it is important to maintain a hint of professionalism. It can go a long way.
Benefits of Using Email Templates
Now let's talk about why templates are so useful. First off, they save you time. Once you have a template, you just have to fill in the blanks instead of typing everything from scratch. Time is money, and templates help you save both.
Using a template means you have a tried-and-true structure that works. It makes sure you include all the important stuff and leaves less room for mistakes.
Your emails will always be consistent, clear, and to the point. This helps you appear more professional and makes your message more effective. It's like having a recipe for a great email that works every time!
Not only that, but using email templates helps you save time, boost productivity, and get more done. I mean, just imagine how much time you'd have (and what you could do with it) if you spent half as much time answering emails.
How to Create Email Templates
Creating Templates In Gmail
Step 1: Enable Templates in Gmail
Step 2: Create Your Own Template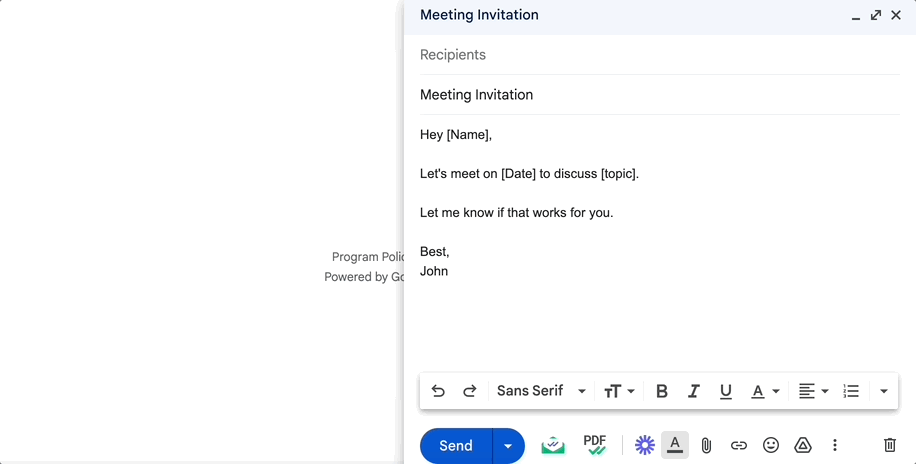 Step 3: Choose Your Template From The "Templates" Menu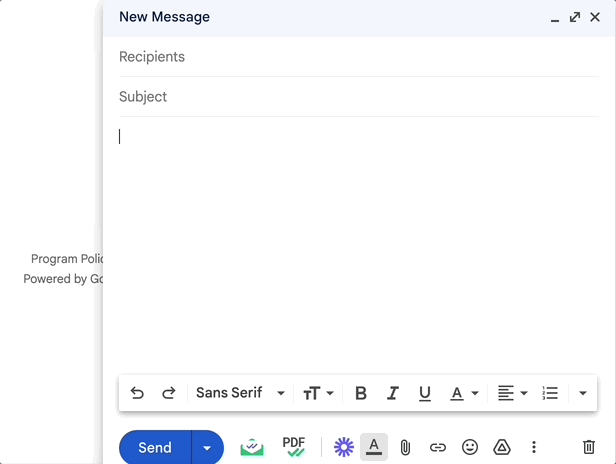 Here's step-by-step instructions on how you can create email templates within Gmail:
Once you've done that, you've created a template that you can re-use in Gmail!
Note: Gmail templates can only be customized after they are inserted, which takes time. Read on to learn how to quickly customize your email templates as you insert them.
Creating Templates In Outlook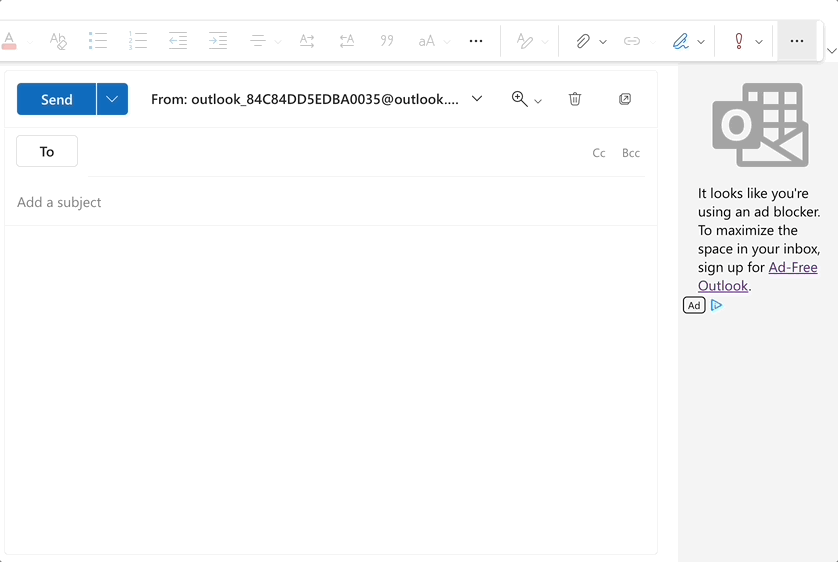 Here's step-by-step instructions on how you can create email templates within Outlook:
Now, you have an Outlook email template you can re-use to save time!
Note: Like Gmail, Outlook email templates can only be customized/personalized after they're inserted. Read on below to learn how to create dynamic email templates that work anywhere.
Creating Templates That Work Anywhere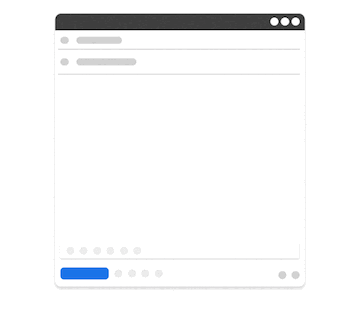 Creating templates within Gmail and Outlook is complicated and you can't customize them effectively. Instead, use Text Blaze to create email templates that you can use anywhere online (in both Gmail AND Outlook).
Text Blaze is a tool that allows you to create powerful email templates and insert them anywhere using keyboard shortcuts. With Text Blaze, you can create email templates for responses, work emails, and any situation.
Use Email Templates to Be Professional & Send Effective Emails!
Emails are a cornerstone of professional life, and their quality can significantly impact your reputation. Using templates can save you time and help you maintain a consistent, professional tone.
Think of it as a win-win: you make your life easier while coming off as more polished and efficient. So go ahead, start creating your own email templates and watch your productivity soar.
Use Text Blaze to create email templates that boost your professionalism, save you time, and get the message right every time!