What Is Text Replacement & How Do You Set It Up? (Macbook & Windows)
Nothing kills your productivity more than repetitive typing.
In fact, according to Smartsheet, over 40% of workers surveyed spend one quarter of their time each week on repetitive tasks.
Instead of wasting time doing the same things over and over, why not change things up? Text replacement tools can help you save time, eliminate repetitive typing, and streamline basic tasks.
In this article, we'll cover what text replacement is, how it can help you, and how you can set it up for Mac, Windows, and any website today.
What Is Text Replacement?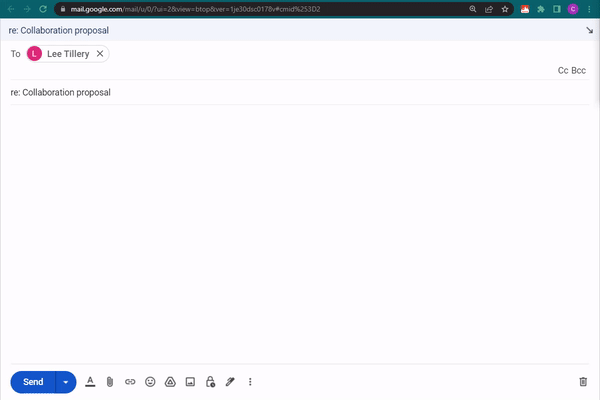 Text replacement is a tool that enables you to create shortcuts for longer pieces of text. It means that you can assign a short abbreviation or key combination to represent a longer phrase or sentence, making your typing quicker and more efficient.
Essentially, text replacement is the use of keyboard shortcuts that help you quickly insert phrases, sentences, or emails that you find yourself typing often.
Utilizing text replacement in your workflows can help you save time and reduce repetitive typing.
Here are a couple of examples:
Email Address Shortcut: If you frequently type your email address, you can set a shortcut like "/email" to automatically expand into "myname@example.com."

Common Greeting: If you often begin your emails with "Dear valued customer," you could create a shortcut like "/dvc" to represent this phrase.

Email Signature: Typing your email signature for each and every email can be time-consuming.
By using these shortcuts, text replacement saves you valuable time and ensures you maintain consistency in your writing. It's like having a digital assistant who knows exactly what you mean, even with just a few keystrokes!
How Does Text Replacement Work?
It might sound complicated, but text replacement is very simple and can help you save lots of time. With just a few keystrokes, can you insert common phrases and even full emails!
Benefits of Text Replacement (With Examples)
Text replacement can be a game-changer for productivity. Here's why:
Saves Time: Instead of typing "Best Regards, [Your Name]", just set up a trigger like "/brg", and watch the magic happen.

Reduces Errors: Text replacement ensures consistency and accuracy, so goodbye to those little typos.

Customizable: From email templates to coding snippets, you can create personalized shortcuts for anything!
The possibilities are virtually endless, making it a valuable tool for anyone who spends time typing.
How to Set Up Text Replacement
Setting up text replacement is a straightforward process, whether you're using a Macbook or Windows computer.
For Macbook Users
Here's how you can set up text replacement in Macbook:
Note: Mac text replacement offers limited customization options. Read on to learn how to set up text replacement that allows you to customize your templates in real-time (as you insert them).
For Windows Users
Here's how you can set up text replacement in Windows:
Note: Windows text replacement doesn't offer customization options. If you're looking for a way to create customizable templates, read on about Text Blaze.
For Any Site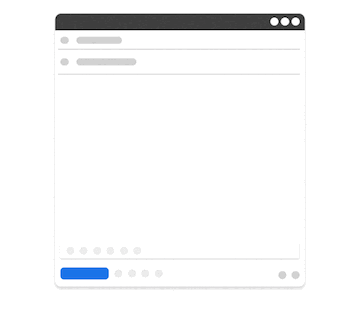 If you want to set up text replacement that works on any site, give Text Blaze a try.
Text Blaze is a productivity tool that allows you to create smart text templates and insert them anywhere online using keyboard shortcuts. With Text Blaze, you can create text replacement templates for basic phrases, common work emails, and much more!
Text Blaze is free forever, which means you can sign up today, get started, use Text Blaze's text replacement feature, and never have to pay for a subscription.
Benefits of Text Blaze:
Automate repetitive typing using text replacement through keyboard shortcuts.

Create customizable text templates using forms, dynamic logic, and more!

Free text replacement that works on any site or app.
Use Text Replacement to Automate Repetitive Typing
Text replacement is an efficient and versatile tool that helps in automating repetitive typing tasks. By saving time, reducing errors, and allowing customization, it becomes an essential component for those seeking to enhance their productivity.
So why not give it a try? Make your typing experience more enjoyable and efficient with text replacement!
Use Text Blaze to save time, automate repetitive typing, and boost productivity today!