How to Use Text Shortcuts to 5x Typing & Reduce Response Time
We all know the importance of responding to emails quickly. In today's fast-paced world, timely communication isn't just courteous—it's crucial.
Studies show that 50% of people respond to emails within ~ 2 hours.
Whether you're a business owner, a professional, or just someone trying to stay on top of things, quick and efficient email responses can make a world of difference.
But let's be real, typing out each email from scratch can be time-consuming. There's a solution available that can help you spend WAY less time responding to emails, and it's surprisingly simple to use: text shortcuts.
Text shortcuts can be your secret weapon for zipping through emails and all kinds of typing tasks, effectively turning you into a productivity ninja. So let's dive into how you can use text shortcuts to 5x your typing and response time.
Why Is Email Response Time Important?
Before we dive deeper into the magic of text shortcuts, let's take a moment to understand why quick email response times are so crucial. Here are some key reasons:
First Impressions Matter: A fast response can set the tone for your relationship with a client, colleague, or friend. It shows that you're attentive and eager to engage.

Business Competitiveness: In a competitive market, speed can be a differentiator. A quick reply could be the difference between winning a client and losing them to a competitor.

Customer Satisfaction: People appreciate quick and efficient communication. A timely email response can boost customer satisfaction and loyalty.

Avoids Misunderstandings: The quicker you respond, the less chance there is for misunderstandings to arise. If someone is waiting on your input, delays can create unnecessary confusion.

Enhances Productivity: Time saved on email communication can be spent on other important tasks. Plus, fast replies often lead to quicker decisions and streamlined operations.
Understanding the importance of quick email response times sets the stage for how beneficial text shortcuts can be in achieving this goal.
What Are Text Shortcuts?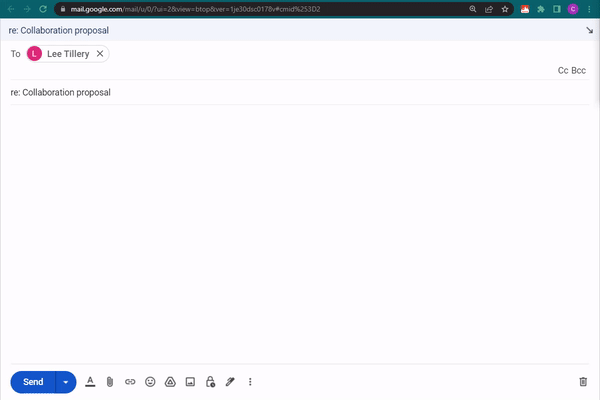 Text shortcuts are like little cheat codes for your keyboard. In simple terms, they're short sequences of characters that automatically expand into longer phrases, sentences, or even entire paragraphs. You set these up in advance, and every time you type the short sequence, it expands into the full text you've specified.
Let's say you often write emails. Instead of typing out the whole "Kind regards, [Your Name]," you can set up a shortcut like "KR" to automatically fill in that closing for you. Just type "KR," and boom, there it is!
For example, you can set up "TY" to expand into "Thank you for reaching out," or "Q1" to become "Our team will get back to you within 24 hours."
The possibilities are endless. By using text shortcuts like these, you can save a whole lot of time and make the email process a breeze.
How Do Text Shortcuts Work? (Steps)
Alright, now you're probably wondering, "How does all this work?" First, you pick a tool that offers text shortcut features. Then, you define your shortcuts. Finally, it's just a matter of typing your shortcuts, and voila, they expand into the complete text you've pre-defined.
The steps are usually simple:
It's as simple as turning a few keystrokes into full phrases, sentences, or emails with keyboard shortcuts.
Benefits of Using Text Shortcuts
Why should anyone care about text shortcuts? Well, first off, they save you a bunch of time. Imagine cutting your email response time in half. Who wouldn't want that?
Secondly, text shortcuts reduce the chance of errors. If you set up your text shortcuts properly, you can say goodbye to typos in your repetitive phrases, as automation helps reduce the chance of human error.
Last but not least, they make your life way less tedious and help you get more done. The time you save by using text shortcuts allows you to focus on other tasks, and in turn, get more done.
Ultimately, using text shortcuts a small change (very little setup) that makes a big difference.
How to Set Up Text Shortcuts to Reduce Response Time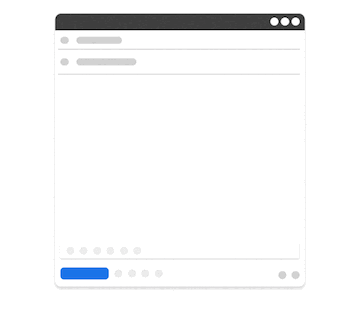 To set up free text shortcuts and reduce your response time, use Text Blaze. Text Blaze allows you to set up custom text shortcuts and insert them anywhere online.
With Text Blaze, you can use text shortcuts to speed up response time, reduce the time it takes for you to answer repetitive emails, and get more done.
Whether you want to create shortcuts for basic phrases, repetitive sentences, or even full emails, Text Blaze helps you do it super fast!
Benefits of Text Blaze:
Free forever: you can use Text Blaze forever without EVER having to pay for a subscription.

Works absolutely anywhere: Text Blaze's text shortcuts work on any site or app.

Dynamic templates: Forms (placeholders), dynamic logic, and formulas help you create templates to automate repetitive typing and 5x your response time.
Text Blaze helps you 5x your typing speed and reduce response time. See it for yourself below!
Use Text Shortcuts to 5x Typing & Reduce Response Time!
Text shortcuts are the unsung heroes of productivity. They help you type faster, reduce errors, and make your daily life just a little bit easier. If you're drowning in a sea of emails or just tired of typing the same things over and over, text shortcuts are your lifesaver.
A couple of minutes to set them up can save you hours in the long run. Give it a try; you won't regret it.
Use Text Blaze to quickly set up free text shortcuts to type faster, reduce your response time, and get more done.