10 Most Common Types of Note-Taking: Best Methods in 2023
Note-taking is a bit like having a personal assistant. It's there to help you keep track of the important stuff, remember key details, and make sense of the heaps of information you get every day. From students trying to hold onto vital lecture points to professionals wanting to nail that big project - everyone relies on good notes.
According to Caption.Ed, note-taking is a crucial skill because it aids recall & learning as well as allows you to reflect back later.
But here's the kicker: not all note-taking is created equal. In fact, the method you choose can be a game-changer. Just like picking the right tool for a job, selecting a note-taking method that fits your style can make things a lot simpler and more efficient.
It's about finding that perfect groove that not only helps you remember things but also makes understanding new information a breeze. In this article, we'll cover the 10 best note-taking methods whether you take notes on paper or online, and why you should choose one to take notes effectively.
Why Should You Choose a Note-Taking Method?
Choosing a note-taking method is akin to choosing the best vehicle for a journey. It ensures a smoother ride through the terrains of information, reducing the bumps and halts of confusion and forgetfulness.
Whether it's about remembering important dates or prioritizing tasks, a methodical approach to note-taking serves as a structured pathway to efficiency.
Beyond aiding memory, a solid note-taking strategy can foster deeper understanding and creativity. It can transform a bland monologue into an interactive dialogue where ideas breathe and grow.
So, a chosen method is not just a tool; it is a companion in the journey of grasping and mastering new information.
Benefits of Effective Note-Taking
Choosing the right method for note-taking can drastically improve the quality of the notes you take. Here are some benefits you might enjoy:
Better Understanding: Breaking down complex ideas into simpler parts can help you grasp concepts more easily.

Long-term Retention: Engaging actively with the material, rather than just passively recording it, nurtures long-term memory retention.

Focus and Clarity: Having a system helps in filtering out noise and concentrating on the most critical details, which fosters a clear understanding.

Reduced Stress: Knowing that all the necessary information is neatly organized in one place can significantly reduce stress and anxiety.

Enhanced Productivity: Efficient note-taking can speed up the learning process and enhance productivity, saving you precious time in the long run.
Choosing a note-taking method can help you take notes effectively, improve learning, and boost your productivity.
Traditional Notes vs. Digital Notes
As we delve deeper into the note-taking universe, a pivotal question emerges: Should one stick to the age-old practice of taking traditional notes, or should we hop on the digital train that seems to be sweeping across all spheres of life?
Let's dissect the pros and cons of each to help you make an informed decision.
Traditional Notes
Pros
Tactile Experience: Writing down notes provides a physical engagement that many find conducive to memory retention.

No Technological Hitches: Free from battery issues or technical glitches that might disrupt the note-taking process.
Cons
Not Eco-friendly: Consumes paper, thus not the most environmentally friendly option.

Less Convenient for Organizing: Organizing and re-organizing notes can be quite a hassle, involving a lot more manual effort.
If you're taking notes for a class or for studying, traditional notes might be the best option for you.
Digital Notes
Pros
Easy Organization: Offers seamless organizing options with the ability to create folders, tags, and categories.

Cloud Storage: Allows for easy access from anywhere through cloud storage facilities, ensuring your notes are always at your fingertips.
Cons
Battery and Technical Issues: Reliant on devices which can run into battery issues or technical glitches.

Possible Distractions: Devices can be a source of distraction, with notifications and other apps just a tap away, potentially hindering concentration.
If you're taking notes for work, for a meeting, or for something you don't need to study, digital notes are a great option.
10 Most Common Note-Taking Methods
1. The Outline Method
The outline method stands as a timeless favorite, championing the hierarchy of information. It is structured with main topics, subtopics, and details arranged in a descending order of importance.
This method allows for easy identification of key points and their corresponding details, making revision a breeze. However, it might not be the best suit for dynamic lectures with flowing narratives, as it demands a clear structural representation.
Pros
Allows you to easily distinguish between main topics, subtopics, and supporting details.

The clear hierarchy makes it easier during revision to identify the most critical points quickly.
Cons
This method struggles to accommodate information that doesn't follow a clear hierarchy.

Setting up the structure can take up a significant chunk of time.
2. The Cornell Method
Conceived at Cornell University, the Cornell note-taking method involves dividing the note page into three sections: cues, notes, and summary. It encourages active engagement with the materials through cues and a summarizing segment.
Although it facilitates organized notes and aids review sessions, it might take a while for beginners to get accustomed to this structured layout.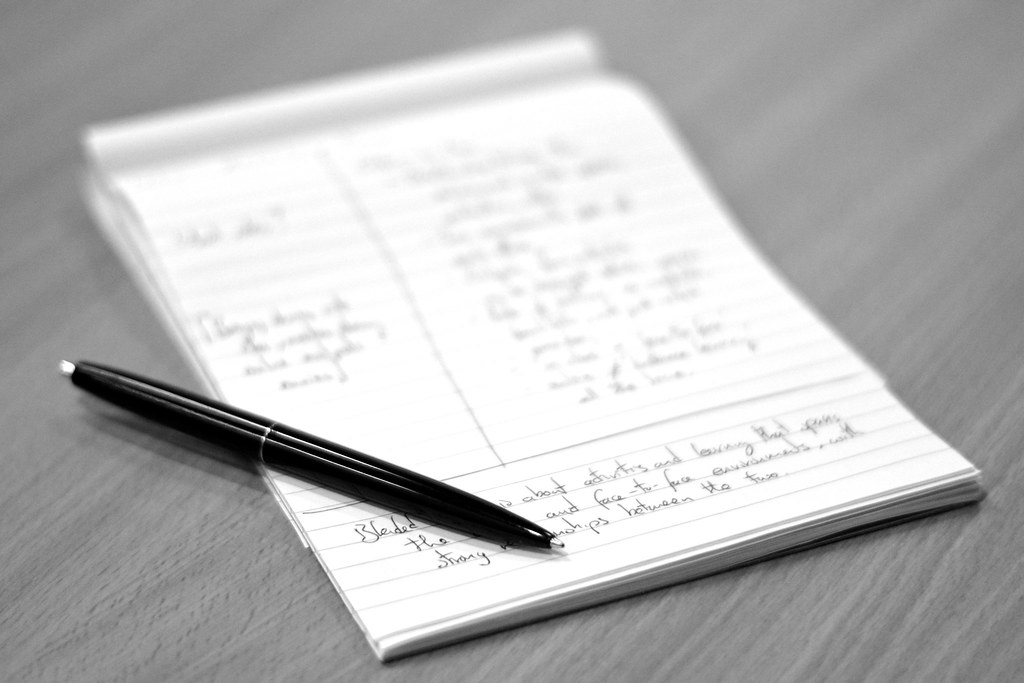 Pros
This method helps in keeping the notes structured with separate sections for cues and summaries.

The design aids in more effective review sessions.
Cons
It takes time for beginners to adapt to this method.

The division of the page into sections might limit the space available for noting down detailed information.
3. Mapping Method
Mapping, or concept mapping, presents information in a graphical format, showcasing the relationship between different concepts. It's a fantastic tool for visual learners, assisting in understanding the connection between different ideas clearly.
However, it can be time-consuming and may not be ideal for information that doesn't interrelate well.
Pros
Assists visual learners by showcasing the relationships between different concepts.

Helps in grasping the connections and understanding the overall picture.
Cons
Creating maps can be a bit time-consuming, especially for complex topics.

Not suitable for topics that lack interconnected concepts.
4. Charting Method
Charting involves the creation of columns to categorize information systematically. It is excellent for breaking down complex information into organized chunks.
While it is effective for drawing comparisons and understanding diverse concepts, it may not be suitable for lectures with a continuous flow of information.
Pros
This method breaks down complicated topics into simpler, organized chunks.

It also facilitates comparison and analysis of different concepts.
Cons
It is difficult to employ in lectures or presentations with a flowing narrative.

It requires time to set up the charts before starting the note-taking process.
5. Sentence Method
With the Sentence note-taking method, every new point or idea is written as a separate sentence. This method is straightforward and easy to implement, perfect for rapid note-taking during fast-paced lectures.
On the flip side, it can lead to a clutter of information without a clear hierarchy, making the revision process a bit challenging.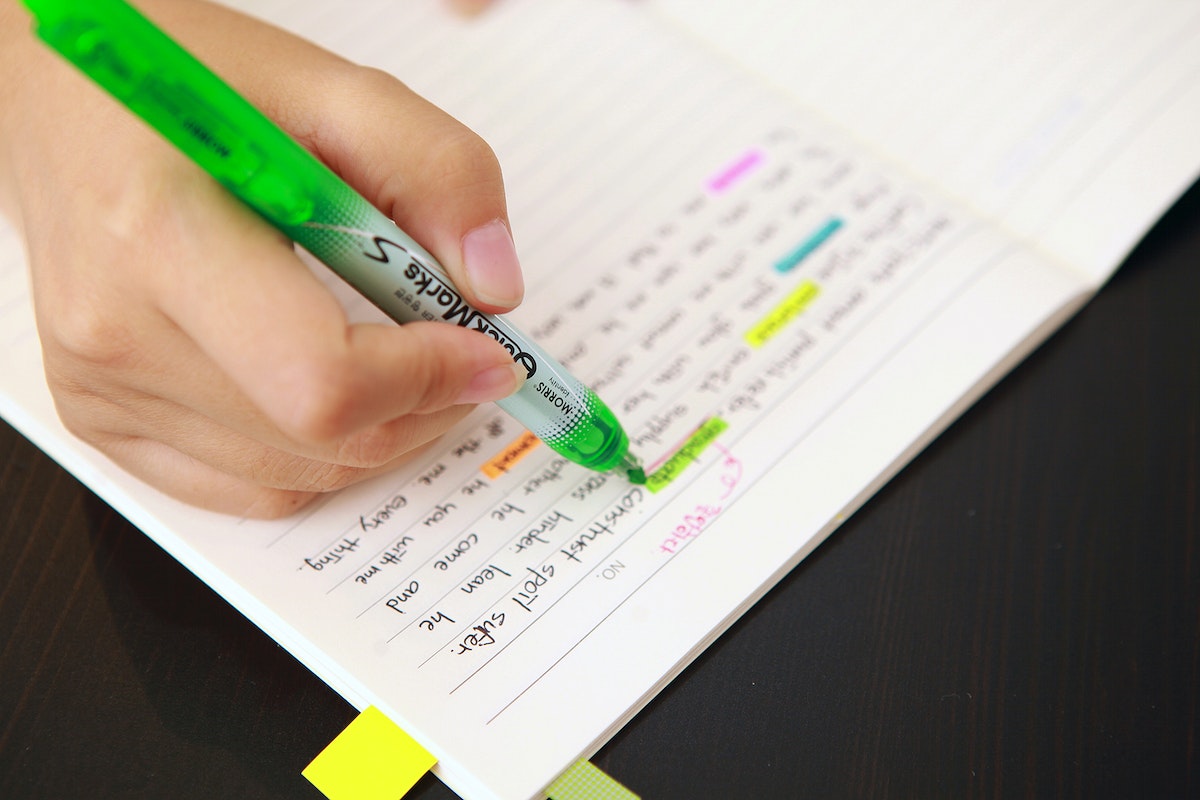 Pros
This method is simple to use without needing any specific setup.
It allows for quick note-taking, capturing information on-the-go.
Cons
It can lead to a clutter of information without clear hierarchies.

It makes the revision process somewhat challenging due to the lack of organized structure.
6. Diagramming Method
Diagramming involves drawing diagrams to represent information graphically. It is a saviour for visual learners, helping in understanding and remembering information effectively.
However, it might not be the best choice for text-heavy subjects or individuals not comfortable with drawing.
Pros
This method offers a graphical representation of information, aiding visual learners effectively.

It can help in illustrating complex processes or systems more simply and understandably.
Cons
This method is less suitable for topics that are more text-oriented.

Not ideal for those who find drawing challenging.
7. Digital Notes Method
In 2023, note-taking doesn't have to be as plain as pencil to paper. In fact, you can use technology to help you take notes efficiently.
If you're looking for a way to take notes efficiently online, use Text Blaze. Text Blaze is a tool that helps you quickly insert text that you type often using keyboard shortcuts.
Whether you want to quickly insert repetitive phrases or create tables/diagram templates for notes, Text Blaze can help you do it faster!
Not only that, but you can also use Text Blaze to leverage AI in your notes !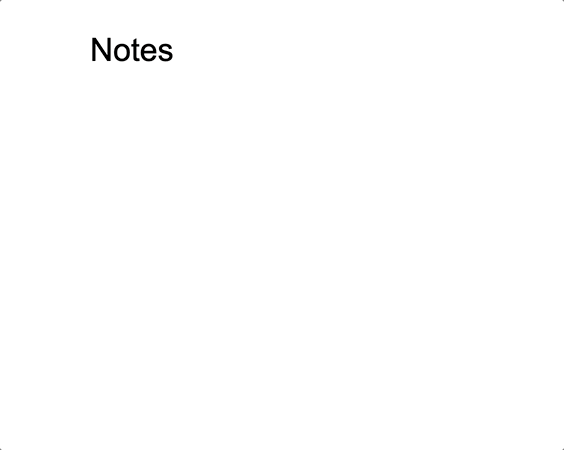 Pros
Text Blaze is free forever: you can use it to quickly take notes without ever having to pay $1.

Text Blaze works anywhere, including your favorite note-taking app! (OneNote, Google Docs, Notion, Obsidian, Evernote, Google Keep, etc)

Text Blaze helps you take notes 10x faster using keyboard shortcuts.
Cons
Some people prefer traditional notes to digital notes.

Studying digital notes might not be as effective as traditional ones.
8. Sketchnoting
Sketchnoting or visual note-taking is a creative method where notes are taken using drawings, symbols, and texts. It leverages the power of visualization, making the learning process fun and memorable.
However, it might not suit everyone, especially those who are not inclined towards drawing.
Pros
This method makes the note-taking process fun and interactive, leveraging drawings and symbols.

The use of visuals can aid memory retention, making the notes more memorable.
Cons
Not suitable for those who aren't comfortable drawing.

Creating sketches and visuals can take up more time compared to traditional note-taking methods.
9. Verbal/Auditory Note-Taking (Audio Recordings)
The auditory note-taking method involves recording lectures or meetings and then reviewing the audio to jot down the key points later on.
If you are an auditory learner (you learn best by listening), then this method can be very useful for you.
Pros
This method allows you to focus on the discussion or lecture without the distraction of taking notes.

It ensures every detail is captured, as nothing is missed from the recording.
Cons
Going back to listen to the recordings and then taking notes can be a lengthy process.

Just like digital note-taking, this method is prone to technical glitches and issues with the recording equipment.
10. Hybrid Note-Taking
Hybrid note-taking is about blending different methods to create a personalized approach. It allows individuals to experiment and find a strategy that suits them best, offering flexibility and innovation.
Hybrid note-taking involves using many different methods, such as combining digital and traditional notes as well as auditory as well.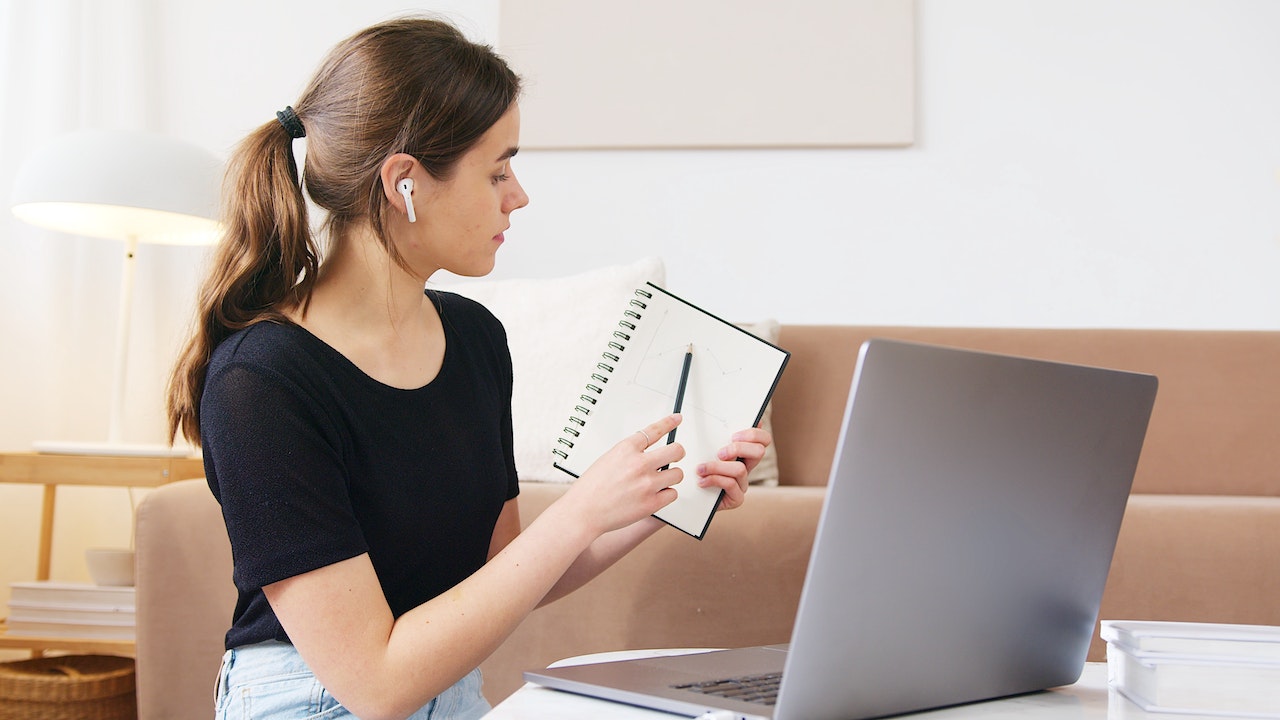 Pros
This method allows for a personalized approach by blending various methods.

It encourages innovation and finding the strategy that suits one best.
Cons
Finding the perfect blend can be time-consuming and requires a lot of trial and error.

It can lead to a lack of uniformity in notes, making the revision process a bit challenging.
Find The Best Note-Taking Method For You!
Taking notes is a simple yet powerful tool to keep track of important details and make learning or working more productive. Whether you lean towards a structured approach like the Outline or Cornell method, prefer a visual strategy like mapping or sketchnoting, or opt for modern digital solutions, there's a method out there tailored for you.
As we wind up, remember that the best note-taking method is the one that aligns with your learning style and personal preferences, promoting better understanding and retention of information. It might take a little experimentation, but finding the right method can truly revolutionize your note-taking game.
Use Text Blaze to take notes 10x faster, boost productivity, and work faster!