What Is a Decision Tree? Tips + A Free Template
If you've ever been on the customer support front lines, you know how complex the landscape can be.
Customer inquiries come in all shapes and sizes, from simple questions about product features to multi-layered issues that require in-depth knowledge and problem-solving skills.
The key to providing top-notch customer support is to handle these queries efficiently and consistently. But how can we ensure this happens every time?
Here's where a powerful tool comes into play - decision trees. They may sound like a purely scientific concept, but in reality, they offer practical, valuable strategies that can revolutionize your customer service operations.
In this article, we're going to explore the concept of decision trees, and more importantly, uncover their power in improving customer support services.
What is a Decision Tree?
A decision tree is a flowchart-like structure that helps in making decisions or predicting outcomes. It's built of nodes, branches, and leaves representing decisions, conditions, and outcomes respectively.
Imagine decision trees as playing a game of "20 questions". You start with a broad query and then narrow down the possibilities based on each subsequent response until you've reached an answer.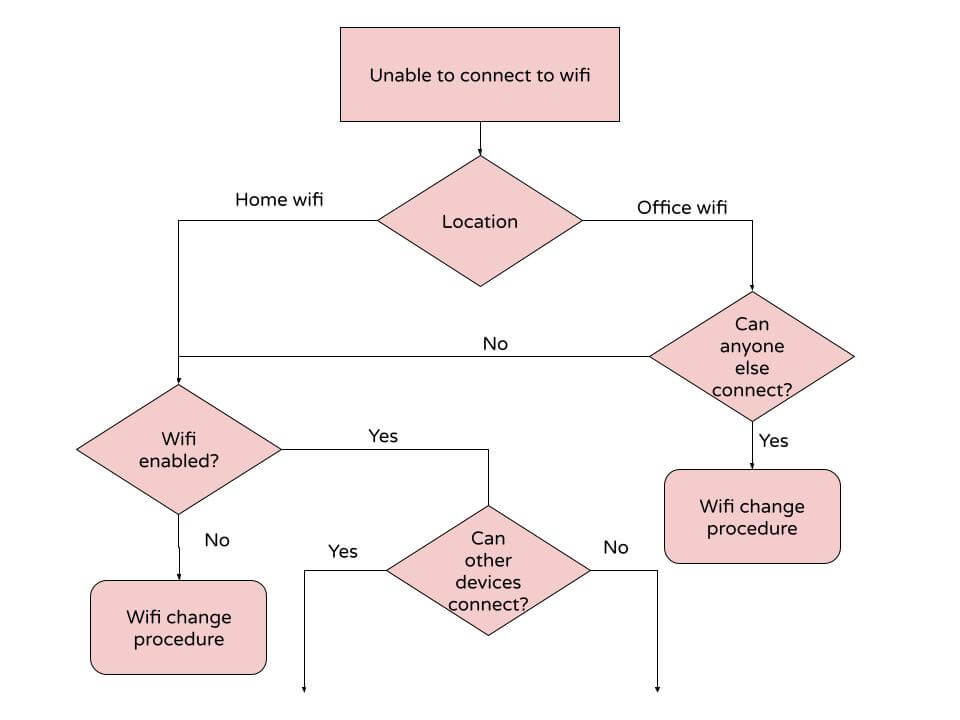 At the start of the decision tree is the root node, representing the initial decision. This node branches out based on different conditions or possibilities, leading to additional decision nodes or to leaf nodes, signifying a final decision or outcome.
The process of moving from the root to the leaf nodes is what forms the basis of decision making. Decision Trees are binary in nature, meaning each node usually branches into two outcomes.
What Are Decision Trees Made Of?
Decision trees can be a useful tool for businesses, but what exactly is a decision tree made of? Let's break it down into its essential components.
1. Root Node: Starting Point
The root node is the starting point of the decision tree. It signifies the initial problem or decision that needs to be made. From this root, various paths will emerge based on different potential choices.
2. Decision Nodes: Decision Points
As we move down from the root node, we encounter decision nodes. These are points in the decision tree where we ask a question or make a decision that leads to other decisions or outcomes. Each decision node represents a fork in the road, leading us down different paths depending on the choice made at that point.
3. Branches: Paths From Each Decision
Branches, also known as edges, are the paths that stem from each decision node. They represent the different options or answers that lead to further decisions or to an outcome. Each branch leads to another decision node or a leaf node.
4. Leaf Nodes: Final Outcomes/Decisions
Also known as terminal nodes or end nodes, leaf nodes represent the final outcomes or decisions in the decision tree. When you reach a leaf node, no further decisions need to be made - you've arrived at an end point or solution based on the series of decisions you've made.
5. Pruning: Fine-Tuning
Not an actual part of the tree but a crucial step in its creation, pruning is the process of removing unnecessary branches. It simplifies the decision tree by eliminating choices that do not significantly affect the outcome or are redundant. This process helps avoid over-complicating the decision-making process and makes the tree more efficient and easier to follow.
These components work together to create the structure of a decision tree. By starting at the root node and making decisions at each decision node, following the branches based on these choices, we can navigate our way through the decision tree to arrive at the leaf nodes, our final outcomes or solutions.
What Are Decision Trees Used For?
Decision trees have widespread applications across different industries due to their versatility.
In the realm of business, decision trees can be employed in strategic planning and decision-making. They're excellent tools for visualizing a series of complex, interconnected decisions and possible outcomes, making them great for risk analysis, resource allocation, and process optimization.
With the help of decision trees, you can make more informed decisions, optimize operational efficiency, and improve overall performance.
How Can Decision Trees Help Improve Customer Support?
In a world where prompt and efficient service is paramount, decision trees boost customer support in a variety of ways.
Problem-solving Efficiency
With clear, visual guides, support agents can more efficiently navigate the vast array of possible customer queries. Decision Trees allow them to break down complex issues and arrive at effective solutions more quickly, significantly reducing response time and leading to a better customer experience.
Training New Agents
Decision trees can be an invaluable tool in training new support agents. Newcomers can follow these diagrams, such as SOPs to learn how to handle different customer scenarios. This process promotes consistency in service and faster onboarding, ensuring new agents are ready to hit the ground running.
Ensuring Team Consistency & Accountability
Utilizing decision trees as a team can help boost the consistency of your team's messaging and boost their accountability, which can make a difference for your business.
Decision trees ensure that employees follow a certain path when talking to customers or doing a task. Using a decision tree leads to less confusion and boost your team's consistency by making sure your team send the right message at the right time.
Reduce Mis-routes
Ticket routing is the process of assigning a customer support agent to a support ticket so they can find the best solution for the issue.
Mis-routing is when a customer support agent tells a customer the wrong thing or offers the incorrect solution. This can lead to a frustrating user experience and hurt your relationships with your customers.
Decision trees help reduce mis-routing by ensuring that support agents follow the correct path and, ultimately, provide the correct solution to every support issue.
Decision Tree Template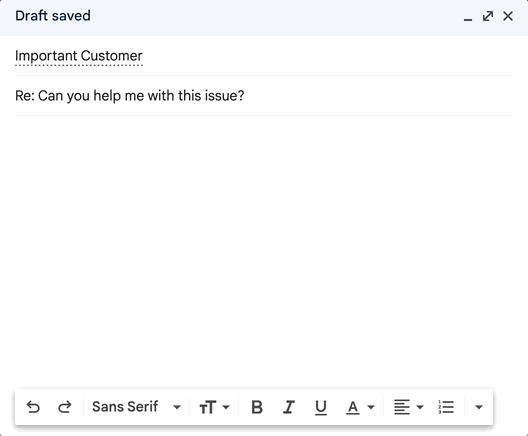 Having a decision tree in place has a tremendous effect on your customer service. Use Text Blaze to create effective decision trees, streamline workflows, and boost your productivity today.
With Text Blaze, you can:
Create decision trees to ensure that your customer support team gets the message right every time.
Streamline workflows and automate repetitive typing to save time.
Personalize messaging using forms (placeholders) so you can keep your personal touch.
The template below is an example of how you can use Text Blaze to create decision trees for customer support troubleshooting.
Conclusion
In summary, decision trees are powerful decision-making and predictive tools with a wide array of applications, including improving customer support services.
By enhancing problem-solving, aiding in agent training, and enabling automation, decision trees can help to make your customer service more efficient, consistent, and customer-friendly.
Use Text Blaze to make decision trees and boost your customer support today!