What Is The Eisenhower Matrix? Learn How You Can Make Better Decisions
Most people spend their lives putting out urgent fires and neglecting the things that could truly turn their problems around.
But what if you could separate urgent and important tasks? That's where the Eisenhower Matrix comes in.
The Eisenhower Matrix is a simple system that allows you to categorize and prioritize your to-do list. The well-known four-quadrant design that we use today to enhance productivity was developed by Stephen Covey and explored in his bestselling book, The 7 Habits of Highly Effective People.
Covey's inspiration was a 1954 speech by then-American President Dwight D. Eisenhower.
In that speech, Eisenhower shared the following quote: "I have two kinds of problems, the urgent and the important. The urgent are not important, and the important are never urgent."
Covey's adaptation of that quote into a time management tool is still widely used today. It can help you separate what's merely urgent from what is essential in your life.
When you take that never-ending to-do list and spit it into the four quadrants of the Eisenhower Matrix, you may never look at your daily schedule the same.
Why the Eisenhower Matrix Matters
When you look at your daily to-do list, how do you determine what tasks you complete first? If you're like most people, you start with tasks that have tight deadlines and seem most urgent.
You may not even think about the impact each task may have on your life because you're so focused on what needs to be completed first due to deadlines.
How do we know this? Because it is scientifically proven that most people think that way when prioritizing tasks.
In one study titled The Urgency Effect, researchers found that most participants valued urgency more than importance.
If one task would have a more desirable or "larger" outcome but didn't have a deadline or had a long-term deadline, it was likely to wait while a task with a much smaller benefit was completed first. This tendency to go for what's urgent despite long-term payoffs and importance was referred to as the "urgency effect."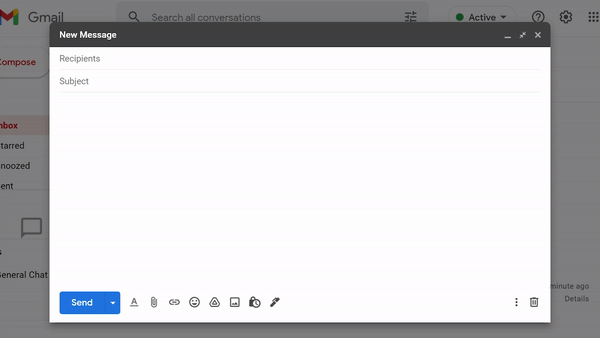 If you have never thought of your to-do list in terms of the impact each task will have on your life and how important each task is to your goals, you're not alone.
Imagine how your life might change if you prioritized critical tasks, even if they don't have tight deadlines.
It may sound difficult, if not impossible, but learning to use the Eisenhower Matrix can massively change your productivity.
What is the Eisenhower Matrix?
The Eisenhower Matrix is a productivity and time management system that allows you to sort a long to-do list into four quadrants. The quadrants are basically categories, but the matrix is often sorted into four large boxes positioned like quadrants on the page or screen.
Instead of keeping one running a to-do list and then selecting tasks as you're ready to complete them, you sort the list into those quadrants. That ranks them according to their importance and level of urgency, allowing you to view your daily responsibilities in a new way.
If it sounds too simple to really make a difference in your life, just try it for a few days. It's a life-changing approach for many people, and it may help you make better use of your time. If implemented in professional settings, it can even boost productivity and employee morale.
The Eisenhower Matrix Framework
The Eisenhower Matrix is composed of four large boxes, positioned two on top and two on the bottom. At the top, each column of boxes is labeled "urgent" and "not urgent." Along the side, each row is labeled "important" and "not important." The top left box is labeled "do." The top right box is labeled "schedule." The bottom left box is labeled "delegate." The bottom right box is labeled "delete."
See the image below for a visual understanding of this setup.
The biggest problem many new users have is understanding the difference between urgent and important. The following breakdown will clear this up before you get started:
Urgent Vs Important
Urgent: Tasks that you need to do immediately or that have tight deadlines. These tasks may not have long-term importance. They may not take you closer to any of your goals. They just have a time restriction that requires immediate action. Think of work emails that need immediate responses, or picking up your clothes from the dry cleaner.

Important: Tasks that you need to do in order to reach your goals or to make life easier in the future. They may not have deadlines, or the deadlines may give you some room to push them down your to-do list below more urgent matters. If you don't do these tasks, you're not likely to reach your goals or your life may become more difficult in the future. Think of life goals, such as starting a new career or writing a book. There's no deadline here, but they are important to you.
Are you wondering what you should do if a task is both urgent and important? Let's look at each of the four quadrants within the Eisenhower Matrix to know what to do.
What are the Four Quadrants of the Eisenhower Matrix?
The first step to using the Eisenhower Matrix is understanding the four quadrants and what they mean. The first step is to determine if a task is urgent or non-urgent. Then you determine whether it goes in the important or not important box. Those two determinations will place each task into one of the following four quadrants.
Do
"Do" tasks are both urgent and important. They have a time restriction that requires you to do them right away, but they are also very essential to your goals or will make a future situation easier or possible. If you guessed that these are the most critical tasks to tackle each day, you're correct. You want to hit the deadline and cross off a task that has a significant impact on your life. If you get nothing else all day, your "do" tasks are essential.
Schedule
"Schedule" tasks are important but not urgent. You don't have to do these things right away, but you do need to get them done because they will have a substantial impact on your life or future. Neglecting this quadrant could mean you don't hit some of your goals, or you're unnecessarily stressed and unprepared for indispensable matters to come.
Delegate
"Delegate" tasks are urgent but not important. You need them completed right away, but they don't have much impact on your life and won't take you closer to your goals. They usually don't require your attention specifically, so you can assign them to someone. That frees up more time to focus on "do" and "schedule" tasks.
Delete
"Delete" tasks are not important or urgent. There is no reason to do them right away, and they really have no impact on your life. They won't take you closer to your goals. Nothing will really happen if you don't do these tasks. In fact, neglecting anything in this quadrant is likely to make your life better. If you don't think any task on your current to-do list would qualify as fluff or filler in your life, start questioning the importance and urgency of every task. What ends up in this quadrant may surprise you!
The Eisenhower Matrix in Action
Now that you know what the Eisenhower Matrix is, why should you start using it to prioritize your business and personal to-do lists? It helps to look at the process in action to see the benefits. Each of the following scenarios is a fictional representation of how the process works for real people in and out of the office.
Boosting Productivity with the Eisenhower Matrix
Genie is an overwhelmed business owner with few resources to outsource tasks to other professionals. She has a never-ending to-do list and ends each day disappointed in what she was unable to accomplish. She spends most of her day answering questions and putting out fires for others, leaving many important tasks undone day after day.
When Genie distributes her to-do list into the four quadrants of the Eisenhower Matrix, she realizes that she's neglecting the most essential tasks for the growth of her business. She's giving up market share due to only focusing on urgent but not important tasks.
Genie advances one employee to the position of her assistant and starts assigning her assistant all the "delegate" tasks in her quadrant such as booking meetings, responding to non-essential but emails and managing everyday client calls. Genie's workdays become less chaotic, and she's satisfied with what she achieves every day. Her business starts to grow beyond her wildest dreams, and she even has more time to spend with her loved ones or chase personal goals.
Create templates like the one above for any kind of task using Text Blaze and insert them as shortcuts anywhere across Chrome.
Putting Goals into Action with the Eisenhower Matrix
Donald is always setting big life goals. He has the best intentions to act on them, but the tasks required to meet those goals are always pushed out of his schedule by more urgent matters; such as replying to work emails, paying bills, and managing everyday household tasks. He never follows through, never reaches his goals, and is always disappointed in himself.
When Donald makes a master list of everything that he must do to reach his current goals plus all other responsibilities in all categories of his life, everything changes. He learns that most of the tasks he considers important and urgent are just urgent. When he delegates some tasks, by automating emails and bill payments, he has the time he needs to prioritize tasks that are essential to his personal and professional goals.
Donald's biggest problem was having no organization system or to-do list. The Eisenhower Matrix gave him the full view of his life that was needed to prioritize tasks successfully.
The Benefits of the Boosting Your Productivity
The Eisenhower Matrix is a fast, efficient way to clarify your priorities and improve productivity in all areas of your life. It can help you improve your work-life balance, making room for tasks that are influential to your health and mental well-being, without losing track of professional goals.
Automate with Text Blaze
When it's time to integrate these new systems into your life, ensure our free templates are at your fingertips. Text Blaze is your solution to save any piece of communication and put an end to repetitive typing. With Text Blaze, you can simply save any template as a keyboard shortcut and insert it anywhere on Chrome, anytime you want.
Over 150,000 people across the world use our free chrome extension to save hours of their time by ending repetitive typing. Get started for free today!