How to Use Windows Keyboard Shortcuts: A Complete Guide
There are many productivity tools for Windows, but it can still be difficult to find ways to be productive while working.
According to Zippia, 46% of people think that digital tools make them more productive at work.
If you're looking for a way to boost your productivity and get more done, integrate keyboard shortcuts into your workflow and you'll see a huge difference.
Using keyboard shortcuts, you can work faster, get more done, and boost your productivity while working on Windows. Read on to learn what Windows keyboard shortcuts are, how they work, and how you can set them up to work on any app today.
What Are Windows Keyboard Shortcuts?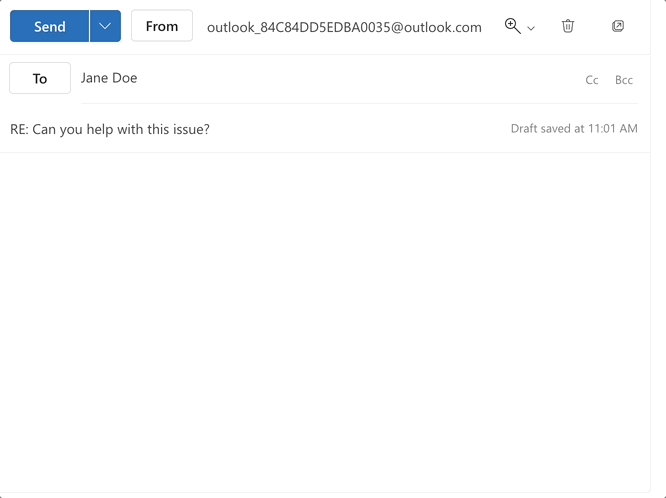 So, what exactly are Windows keyboard shortcuts? Well, they're a set of keys that you press together to perform a specific action or insert text you find yourself typing often.
Windows keyboard shortcuts are like cheat codes for your computer, helping you get things done faster and more efficiently.
All you have to do is assign text to a set of keystrokes, and you can insert phrases, sentences, and even complete emails, all with just a few taps on your keyboard. Using keyboard shortcuts, you can automate your work on Windows and save time.
Keyboard shortcuts aren't just for tech-savvy folks. Anyone can use them, and once you get the hang of it, you'll wonder how you ever lived without them.
How Do Windows Keyboard Shortcuts Work?
Keyboard shortcuts are pretty straightforward and simple to use. Here's how it works:
The great thing about Windows keyboard shortcuts is that once they are setup, you can use them almost anywhere without any maintenance.
TLDR: You type a shortcut and it is automatically replaced with text, saving you the time it would take to type it out manually each time.
How Can Keyboard Shortcuts Help In Windows?
You might be asking yourself, "What's the big deal about keyboard shortcuts?" Well, these little key combos can actually bring a bunch of benefits to your daily computer use. Here's how:
Work Faster: With keyboard shortcuts, you don't have to switch between your mouse and keyboard constantly. This means you can perform tasks at a quicker pace, making you work faster overall.

Save Time: Think about all the seconds you spend typing the same things over and over. Those seconds add up! Keyboard shortcuts help you quickly insert repetitive text in a fraction of the time, saving you precious minutes—or even hours—over the long run.
Improve Workflows: Once you get the hang of using shortcuts, you'll find that your entire approach to using your computer becomes more streamlined. You'll develop workflows that are more efficient, helping you get things done with less effort.

Boost Productivity: When you work faster, save time, and have improved workflows, the natural result is a boost in productivity. You'll be able to accomplish more in the same amount of time, making you more effective in whatever you're doing.
So, whether you're a casual user or a Windows power user, keyboard shortcuts offer a way to enhance your computer experience. They're not just about making tasks quicker; they're about optimizing how you interact with your system.
Where Can Windows Keyboard Shortcuts Be Used?
So you've learned what keyboard shortcuts are and how to set them up, but where exactly can you use these handy key combinations?
The answer is pretty much everywhere! Here's a rundown:
Web Browsers
Whether you're using Chrome, Firefox, or Microsoft Edge, keyboard shortcuts can make your browsing experience a breeze.
If there's text you want to automate on any site, keyboard shortcuts can help you do it!
Office Applications
If you're working in Microsoft Office or similar software, shortcuts can be a lifesaver. For example, you can use shortcuts to work faster in Outlook, Word, and other Office apps!
Custom Apps
Remember, you can also create your own shortcuts for any app you frequently use, as we discussed in the previous section. This means the possibilities are virtually endless!
So, whether you're working, browsing, or just messing around, keyboard shortcuts can be used in almost every corner of the Windows environment.
Once you start using them, you'll find they become second nature, making your computer use more efficient and enjoyable.
How to Set Up Windows Keyboard Shortcuts For Any App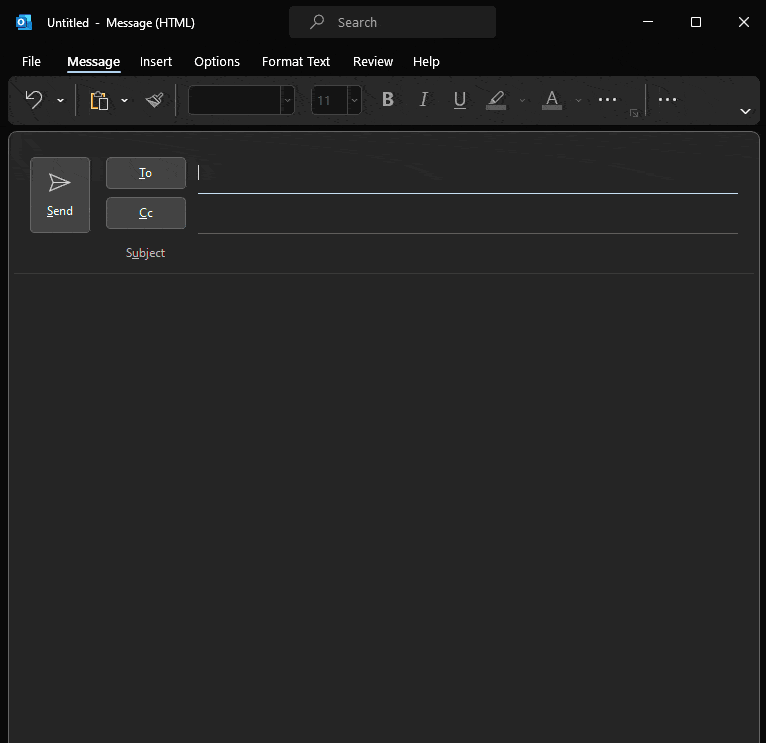 Setting up keyboard shortcuts can be difficult if you haven't used them before.
Windows has built-in keyboard shortcuts, but these aren't very customizable and don't work in every app.
To set up Windows keyboard shortcuts that work on any app and are customizable, give Text Blaze a try. Text Blaze is a Windows app that allows you to set up keyboard shortcuts to insert text in any app.
With Text Blaze, you can set up shortcuts to automate repetitive typing, boost productivity, and streamline workflows, regardless of where you're working.
Use Keyboard Shortcuts to Work Better On Windows!
So there you have it—a complete guide on how to use Windows keyboard shortcuts. These nifty key combinations can make your life easier, speed up your workflow, and even make your computer more accessible.
Once you start using them, you'll wonder how you ever got by without them. So go ahead, give them a try and level up your Windows experience.
Use Text Blaze to save time, work faster, and automate repetitive typing in Windows.