Boost your team's performance with effective communications at a fraction of the time
⭐⭐⭐⭐⭐ 800+ Chrome Web Store reviews
300,000+ people use Text Blaze to end repetitive typing
Supercharging teams' performance in thousands of companies
Give your team
superpowers
Help your team eliminate low-value work and save time so they can focus on adding value.
Boost results through consistent and accurate communication that's always on brand.
Team that use
Text Blaze Business

perform better
Boost productivity
Save >20 hours of repetitive work a month per person
Improve outcomes
Reduce response time, and ensure quality
Reduce burnout
Focus on helping customers instead of mindless work
Keep your team's communication

consistent and on brand
Create a central hub for your team's messages and responses

Share snippets folders with your team

Personalize shared snippets by incorporating user information
Get the message right every time
Turn your snippets into customizable templates with form fields

Add business rules to automatically craft an accurate & contextual message

Incorporate information from the current page or any other source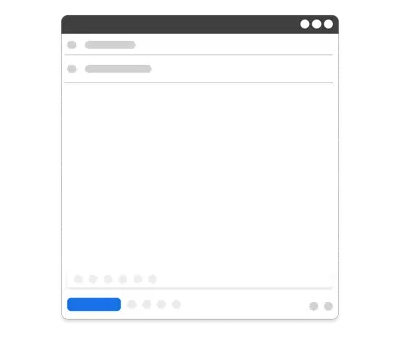 Easily read and update your
team's data from anywhere
Create smart spreadsheets that are available for you anywhere

Seamlessly pull relevant information from your tables and type it anywhere you work

Effortlessly update you tables and add information as you type
Understand and adopt
communications
best practices
Provide your team members informed training on communications best practices

Get real-time individual and team-wide usage reporting and analysis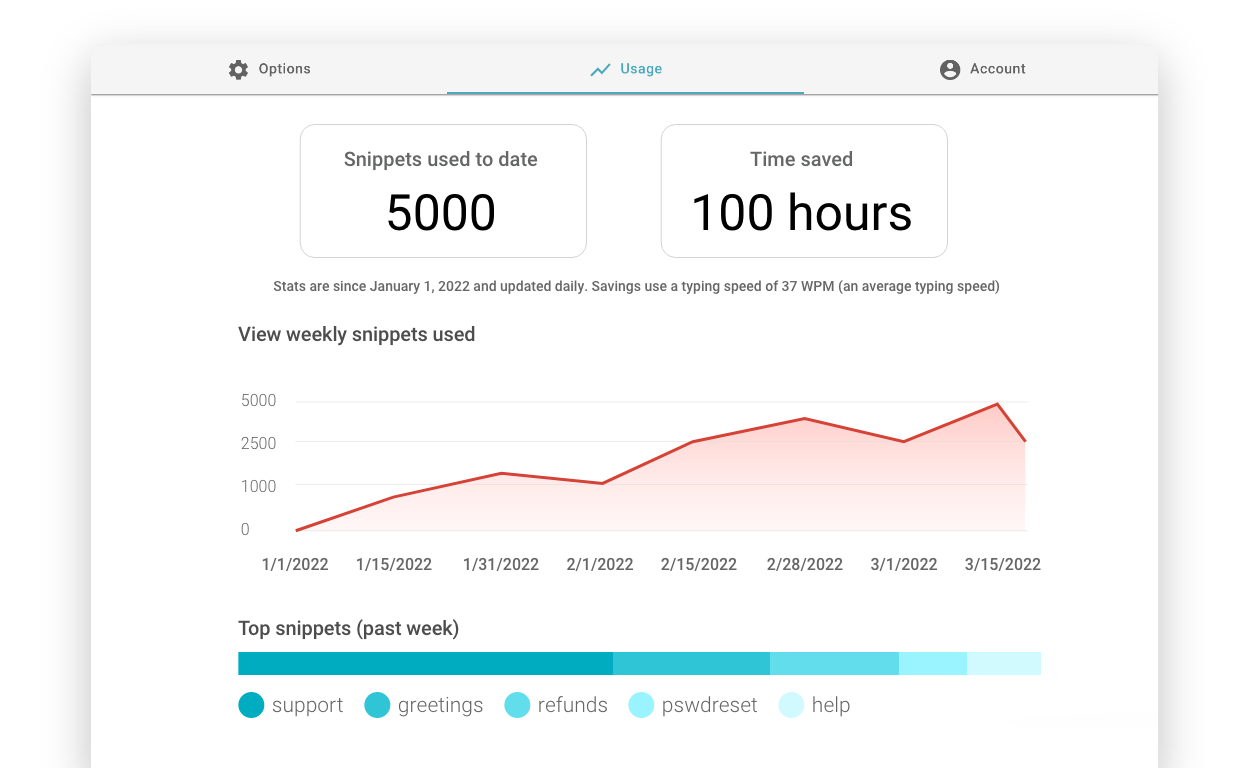 Designed for teams and organizations
What you get on the Business and Enterprise plans

Central user and content management

Consolidated centralized billing

Org-wide usage reporting and analytics

Unlimited snippet sharing and usage

Snippet change notifications and history

Dynamic content and data integrations
Enterprise

SAML Single Sign On and SCIM

Invoice billing

Usage logs and bespoke reporting
We're here to help you achieve your goals
Onboarding and ongoing trainings and consultations with a dedicated experts

High-touch assistance and guidance

We'll get you started in no-time and work with you to ensure continuos success
Keeping your team's data safe
Data security is our top priority and is incorporated into out product, processes and team.
We follow industry best practices (SOC2) and are 3rd party audited
No private or sensitive data collected
Scalable and reliable architecture with backups and redundancy
Central user and data management admin panel

Text Blaze helps us increase customer satisfaction through clear, quick and accurate responses. It also saves us 10,000 work hours a month.